Speaker Fee Range:
Travels From:
New York
Related Categories:
Bill Thomas, MD
International Authority on Longevity and Eldercare
"What we need is a radical reinterpretation of longevity that makes elders (and their needs) central to our collective pursuit of happiness and well-being." – Dr. Bill Thomas
Dr. Bill Thomas is an author, entrepreneur, musician, teacher, farmer and physician whose wide-ranging work explores the terrain of human aging. Best known for his health care system innovations, he is the founder of a global non-profit (The Eden Alternative) which works to improve the care provided to older people. He is the creator of The Green House® which Provider Magazine has called the "pinnacle of culture change." Dr. Thomas also developed the Senior ER model of care and is now working to transform the acute care services provided to elders.
His synthesis of imagination and action led the Wall Street Journal to highlight Dr. Thomas as one of the nation's "top 10 innovators" changing the future of…
Ask Dr. Bill




Many NPR listeners fondly remember

Car Talk ,

where callers asked questions about cars and life, and listeners thoroughly enjoyed spending to The Tappet Brothers (Click and Clack) offer sometimes helpful but always entertaining answers. Dr. Thomas has devised a format similar to Car Talk. He asks the audience to anonymously "write down the hardest question they can think of" related to health, aging, or anything. After doing this hundreds of times, he is rarely asked a question he has not been asked before, and the questions range from the practical to the philosophical to the borderline inappropriate. Bill's answers often surprise, and are always wildly entertaining, but one theme is common:

older people are grown ups and should be free to age in the manor they chose.





MESH – Move, Eat, Sleep Heal




People frequently ask Dr. Thomas, a board-certified geriatrician, medical advice for living well second half of life. People have come to expect certain answers: do your exercizes, seek good nutrition, get eight hours of sleep and take your medicine as prescribed. Dr. Thomas takes a wildly different approach, turning these widely accepted concepts inside out, and instead getting to the root of what makes older people happy. Once we've understood MESH, Dr. Thomas will tackle the dreaded "senior moment." Dr. Bill will take his audience on a journey to explore senior moments, and explain a neuroscientific concept called "gist" and why it's actually a mental superpower that only comes with aging.

The M.A.G.I.C. of Elderhood




An imaginative look at how all of us can have some MAGIC (Multi-Ability, multi-Generational, Intentional, Community) in our lives. From a sociological perspective, Dr. Bill Thomas promotes the "rise of elderhood" and recognizes the value of this important life stage for individuals and society. He asks the question "What do people really want?" in their care, in their living environment and in life. With a quarter century experience creating and replicating new approaches to health and well-being, Dr. Thomas latest innovation, Minka, is focused on helping people of all ages live where and how they wish. The deceptively simple design of Minka is based on research into human complexity and of input from some of our culture's most vulnerable people.

What are old people for (and why should I hire them)?




We are witnesses to a world-historic achievement. We have made what was once a rarity—entry into old age—into something quite ordinary. Hundreds of millions of people expect to grow old and will very likely do so. Even better we have fashioned an old age that routinely yields the happiest of years of one's life. At the same time, we work ceaselessly to snatch defeat from the jaws of this great victory. Our times are defined, in part, by a widespread and perilous aging illiteracy. We are told that old age brings only a boring conformity. We are told that aging narrows our range of experiences and diminishes our value. In fact. the opposite is true. People commonly believe and repeat a range of myths, falsehoods and stereotypes about human aging and are unable to answer the most basic questions about the nature of independence and longevity. In this talk, Bill will work though concepts of his book

Principia Senescentis

and examine the true nature of human aging, exposing the modern mythology that places independence at the heart of dignity.

The Four Types of Ageism




A recent survey of people over 60 found that nearly 80 percent of respondents reported experiencing ageism. Typical examples included episodes in which others had assumed the presence of memory or physical impairments simply because of a person's age. Thirty-one percent reported being ignored or not taken seriously because of their age. The survey found that the most frequent type of ageism — reported by 58 percent of respondents — was being told a joke that pokes fun at older people. But negative assumptions about older people are only a quarter of the problem. Positive and negative assumptions about older and younger people are all damaging, and all reinforce the most ageist idea in our culture: that youth is the greatest virtue, and getting old is synonymous with decline. Does this matter? Yes, it does. Ageism compromises the health and well-being of older adults. Ageism strips our communities of multigenerational engagement and reciprocity. Ageism diminishes the ability of older people to experience the richness and meaning of life after adulthood — elderhood.

Elderhood Rising: The Dawn of a New World Age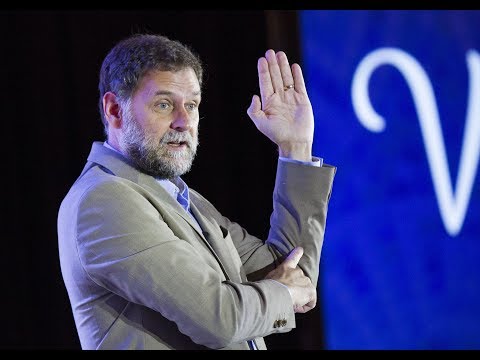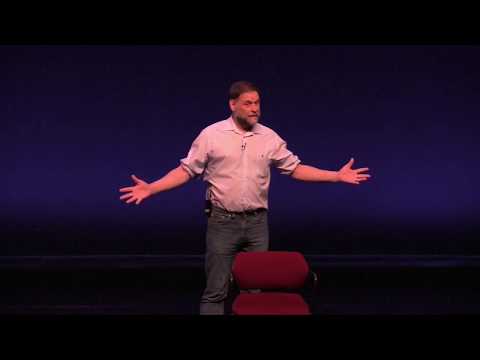 What factors influence the speaker's fee?
Other factors that influence a keynote speaker's fee include their reputation, expertise, demand, experience, duration of the presentation, travel requirements for the event location, and any additional services, activities or customization options they offer.
Are travel expenses included in the speaker's fee?
Travel expenses are typically not included in the listed speaker's fee and are quoted separately. If the speaker needs to travel internationally, fees will be higher. These expenses may include airfare, accommodation, ground transportation at home and in the event city, and meals. We can provide more detailed information about travel expenses and arrangements once you've selected a speaker.
How do I book Bill Thomas, MD for my event?
The speaker booking process typically involves the following steps:
Browse our website or reach out to a Key Speakers advisor through our website to explore speaker ideas.
Select a keynote speaker based on their expertise, experience, and suitability for your event.
Contact Key Speakers to confirm the speaker's availability, fees, and any unique requirements. We can also help negotiate fees and terms.
Submit a firm offer to extend the invite to your speaker. These details will be used to create an agreement once the speaker accepts.
All parties coordinate and finalize the terms of the booking, including contract terms and conditions.
Confirm the booking by signing the contract and making the necessary payments.
What types of events do keynote speakers typically speak at?
Keynote speakers can speak at a wide range of events, virtual or in person, including conferences, corporate meetings, industry conventions, seminars, workshops, fundraising galas, educational programs, and other special occasions where an inspirational or informative address is desired.
How do I select the right keynote speaker for my event?
When selecting a keynote speaker, consider the following factors:
The speaker's expertise and knowledge relevant to your event's theme or industry.
Their speaking style, ability to engage the audience, and deliver impactful messages.
Past client testimonials, reviews, or references.
The speaker's availability and fee within your budget.
What are the payment terms and conditions?
A deposit is required upon signing the contract, with the remaining balance due 2–4 weeks before the event. If the event is taking place within 30 days, the full balance is due upon signing.
How far in advance should I book a keynote speaker?
It is generally advisable to book a keynote speaker as early as possible, especially if you have a specific speaker in mind or if your event is during a peak season holiday. Ideally, booking a speaker three to six months in advance can increase the chances of securing your desired speaker.
Can you help me with the logistics and technical requirements for the speaker's presentation?
Yes, we can assist you with the logistics and technical requirements for the speaker's presentation. We stay actively involved during pre-event planning to coordinate with you and ensure that the necessary audiovisual equipment, staging, lighting, and other technical aspects are in place for a successful presentation.
Are there any special requirements or accommodations that need to be considered for the speaker?
Keynote speakers may have specific requirements or accommodations that need to be considered, such as travel arrangements, accommodation preferences, dietary restrictions, or accessibility needs. Some speakers have a performance rider we include in the contract, others have minimal requirements.
Do keynote speakers offer customization options for their presentations?
Yes, many keynote speakers offer customization options for their presentations. They can tailor their content, examples, or case studies to align with your event's theme, industry, or specific audience. Discuss your customization needs with us so we can guide you accordingly.
Can the speaker participate in pre-event activities such as panel discussions or Q&A sessions?
Some keynote speakers are open to participating in pre-event activities such as panel discussions, Q&A sessions, or meet-and-greet sessions. Please share your specific requirements with us during the firm offer phase, so we can work on getting you everything you need.
How long is a typical keynote speech?
The duration of a standard keynote speech can vary depending on the speaker and the event's schedule. Typically, keynote speeches range from 30 minutes to 90 minutes, including any Q&A sessions or interactive elements. Some speakers can accommodate half or full day sessions and extended keynotes. Discuss the desired duration with your representative to determine the appropriate length for participation.
Can I provide feedback or reviews about the speaker's performance?
Yes, we encourage and appreciate feedback about the speaker's performance as well as our services. You can share your feedback via email after the event, or via our survey feedback form. Your feedback can help them improve our services and assist other clients in making informed decisions.
Are there any discounts or special offers available for booking multiple speakers or multiple events?
Often, yes. It's worth inquiring about such possibilities with your Key Speakers representative to explore any available cost-savings options.
Why book Bill Thomas, MD though Key Speakers?
We provide a comprehensive service that takes the guesswork out of hiring a speaker—from speaker selection to logistics to post-event feedback. We know you have lots of responsibilities on top of finding and coordinating event speakers, so having a committed and proactive partner on your side that is an expert with the talent booking process is crucial. Every time you book a speaker with Key, your dedicated events manager will support you throughout the entire planning process. We work closely with you from speaker selection to post-event success and always ensure that your needs are addressed first.
We help you negotiate contractual details such as speaker fees and travel terms so that you end up with the most favorable deal. Leave the fine print to us so you can focus on other aspects of your event. Key Speakers mediates and absorbs some of the contractual risks that inherently come with booking a keynote speaker.
With our highly communicative booking and proposal model, you'll never be left in the dark with the status of your speaker. We pride ourselves on speedy response time and always keep you updated on all new developments relating to your event. Our experienced agents are personable (after our morning coffee!) and always eager to do whatever it takes to secure a fantastic speaker for your event.
To put it simply, Key Speakers is your one-stop resource for finding, booking and managing speakers for your event. We do the heavy lifting for you. Our dedicated and knowledgeable advisors ensure that your speaker's message and personal brand perfectly align to your event objectives.
Remember that the specific details and offerings may vary among different speakers, so it's always recommended to consult with your Key Speakers representative for accurate information and assistance.
Speaker Fee Range:
Travels From:
New York
Related Categories:
Request Bill Thomas, MD
Connect with us to learn more about booking this speaker for your event.