Speaker Fee Range:
$95,000–$210,000
*Ranges are a guideline only, with the low end representing the speaker's virtual fee and the high end representing their in-person fee. Fees are subject to change. Contact us for an exact quote.
Travels From:
California
Related Categories:
Jay Shetty
"Huffpost LIVE Show" Host; New York Times #1 Bestselling Author; Motivational & Lifestyle Vlogger; Former Monk Turned Media Influencer
Jay Shetty is a #1 New York Times Bestselling Author, Host of the #1 Health & Wellness Podcast "On Purpose," Co-founder of Sama Tea, Chief Purpose Officer at Calm, Purpose Coach and Former Monk.
Jay has a myriad of accolades under his belt. In 2019, AdWeek dubbed him a Young Influentials cover star, describing him as "an emanation of spiritual force." In 2017, Forbes named him to the 30 Under 30 List for being a game changer in media. People Magazine has named him "one to watch." In 2018 and 2019, the Streamy's named him the Best Health & Wellness Creator of the Year. His videos have been viewed more than 10 billion times and he is followed by over 50 million people across social media.
In 2019, Jay created "On Purpose," which is now the worlds #1 Health & Wellness podcast and its opening year ranked #1…
How to Find Your Purpose in The Workplace – Interactive


One of the top challenges for executives is raising employee engagement, and for good reason. Engagement is on the decline across the world, and that spells trouble for business leaders everywhere. Today, employees are genuinely searching for meaning, purpose and fulfillment in the workplace. When each person deeply understands how they fit into the bigger picture they become more motivated to align with the company's goals.

With an emphasis on work-life integration, Jay understands that a separation of the two can create more stress, inevitably trickling into personal interactions. Jay guides participants into personal awareness and an understanding of their responsibility to co-create a meaningful trajectory. This highly interactive session may include the following exercises:

• Exercise 1: Strengths Interactive – This extremely engaging activity allows participants to gain more insight about their strengths and potential. It allows them to start recognizing the dynamic nature of the workshop and become active participants rather than a passive audience. The simplest place to find purpose is in our strengths and where we naturally have impact. This is a group activity and high energy.

• Exercise 2: Quadrant of potential – This activity allows time and space for some personal reflection. Self-awareness is a foundational element in finding your purpose. In this exercise, individuals will reflect on their personal qualities, skills, interests and weaknesses to gain a more in depth analysis of themselves. This activity helps attendees overcome the myth that purpose is only about loving what you do, it helps them recognize the value gained by doing things that they don't necessarily enjoy.

• Exercise 3: 3 Moments – This reflective activity allows attendees to recognize the origin stories that:
1. Helped form a value/lesson
2. Developed a personal strength
3. Inspired a way to connect with others/how you want to make them feel

Exercise 4: 2 Letters: More powerful than a purpose statement, attendees will write two letters to themselves. This exercise will allow participants to hone in on the ideal compliment or testimonial that they would like to receive in life – encouraging each participant to contemplate on how much impact they created & how much value they drove. These are subconscious purpose statements, which are much more emotive.
1. What advice would you give to your younger self?
2. At age 80, what will you regret that you did not do?

Takeaways include:
– Understanding the scientific reasoning for purpose and meaning for a healthy life;
– How to integrate one's purpose with that of the company;
– Practical techniques to give meaning to everyday activities.

Resilience: The Art of Growing When You Want to Give Up




In this talk, Jay reveals that the most important muscles we can develop are those of resilience and learning to use pain for positive growth. You'll learn what it means to build resilience and how we can build a stronger legacy on the foundation of struggle. Jay will share practical steps and encouraging insight on how hard times bring strength and beauty. By living into our own core values, practicing gratitude, creating TIME every day to reflect and develop our own behaviors in an environment where change is the only constant and levels of uncertainty the highest it's been in generations, we can adapt, thrive, change and use moments that seem terrifying to build resilience and not give up.

Digital Innovation – Preparing Your Mindset for the Future




What got us here, won't get us there. More and more people are worried about robots taking their jobs, the rise of artificial intelligence and machine learning pose real threats to our careers and companies. How can companies redefine their mindset for the new world? What skills need to be prioritized, enhanced and focused on and what we could let go of?

Self-Care For Service




We live in a guest first environment. This allows us to make a difference and impact in the lives of others. But to do this at an optimal level, we need to invest in ourselves. We need to take care of our moods, emotions, feelings and bodies. This keynote will provide the simple tools and insights that people can implement from day one. This includes powerful breathing techniques for remaining calm under pressure, communication insights for a positive work environment and the hidden keys to guest satisfaction and experience. This session will focus on how to bring your best energy to the workplace. Everything from workplace conversations to guest interactions are based on energy. If our energy is not positive, uplifting and empowering, it is challenging to work in any environment.

Conscious Communication




A 75-year Harvard study found that the key to a fulfilling life can be unearthed through good relationships. And, the key to good relationships is good communication. Jay will share insights from timeless wisdom and modern behavioral science – illustrating how to form long term relationships and how to build trust from day one. He'll explain why conflict should not be avoided and how to master the art of communication.

Personal Online Brand




The question today is, if you don't have an online brand, do you even exist? Every employee today can be a brand ambassador; every director needs to be a voice. We no longer live in a B2B world but a H2H, human to human world where people want to do business with people. The online world allows you to connect with clients, customers and colleagues in a truly unique way.

The Millennial and Gen Z Mind


Millennials may be the most studied generation in history. Considering they will make up 75% of the workforce by 2025, it comes as no surprise. The challenge lies in knowing how to recruit, retain and reward this new era as they puzzle their parents as much as their bosses. In this insightful presentation, a millennial himself dissects the mind of his generation and Gen Z to inspire you about the possibilities and opportunities they can bring. Takeaways include:
– Understanding what motivates and drives Millennials;
– Understanding how to communicate with Millennials;
– Knowing when a millennial is worth investing in;
– Changing the way you view all generations.

Why Connected Thinkers Will Rule the Future


We've lived in times ruled by lawyers, doctors and bankers. We've moved onto a time ruled by coders, engineers, analysts and mathematicians for the Internet. The challenge that faces individuals today is to be a connected thinker. People who can bring together mindfulness, with modern psychology, trending technology and use it for social impact will see limitless possibility where others do not. Steve Jobs made calligraphy relevant to computers. Mark Zuckerberg visited an ashram in India so that he could reinforce the importance of what he and his company was trying to do. They see what others can't see. They perceive the invisible connections. Because it's what you don't see that makes what you see today possible.

The best innovators expose themselves to a broad set of human experiences; experiences that literally kick-start the creative process. The key to thinking differently is perceiving things differently. To perceive things differently, you must be exposed to divergent ideas, places and people. This forces your brain to make connections it otherwise might miss.

This session reveals how we can tap into our creativity and innovation through behavioral science to create more powerful futures . Jay will share case studies, stories and exercises that enable session participants to learn more about themselves and how to begin the creative process.

Jay's interactive approach introduces at least three exercises to help attendees to become more creative and innovative –identifying the top skills needed to thrive in 2020 –as recognized by the World Economic Forum. This session will achieve the following:
– Understanding the four mindsets for being a leader of the future;
– Greater collaboration between team members;
– Enhance creative thinking amongst groups and teams;
– Equip individuals with the tools and techniques needed to be more forward thinking.

Think Like A Monk: Train Your Mind for Peace and Purpose Every Day




Inspired by Jay's #1 New York Times Bestselling book by the same name, this talk distills the timeless wisdom that Jay learned as a monk into practical, daily steps anyone can take to live a happier, more meaningful life. This session reveals how to overcome negative thoughts and habits to access the calm and purpose that lie within all of us. Jay transforms the abstract lessons into simple advice and exercises we can all apply to reduce stress, sharpen focus, improve relationships, identify our hidden abilities, increase self-discipline, and give the gifts we find in ourselves to the world. Jay proves that everyone can—and should—think like a monk.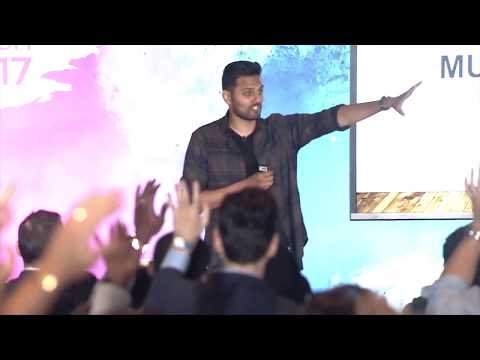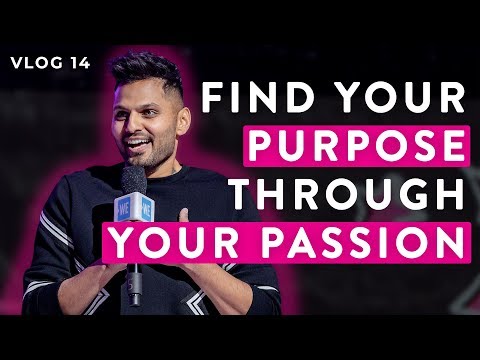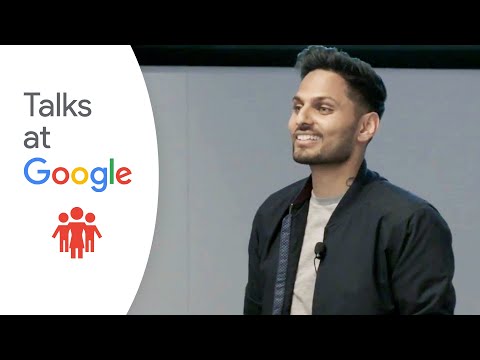 What is Jay Shetty's speaking fee?
The typical range for Jay Shetty's speaking fee is $95,000–$210,000. The low end of the fee range represents their standard virtual fee. The high end of the fee range represents their standard fee for a US-based in-person speaking engagement. Appearances which require an extended schedule of activities or international travel will possibly exceed this fee range. Speaker fees update frequently. To receive a personalized quote for Jay Shetty to speak at your event, please consult with a Key Speakers advisor for up to date information and assistance.
What factors influence the speaker's fee?
Other factors that influence a keynote speaker's fee include their reputation, expertise, demand, experience, duration of the presentation, travel requirements for the event location, and any additional services, activities or customization options they offer.
Are travel expenses included in the speaker's fee?
Travel expenses are typically not included in the listed speaker's fee and are quoted separately. If the speaker needs to travel internationally, fees will be higher. These expenses may include airfare, accommodation, ground transportation at home and in the event city, and meals. We can provide more detailed information about travel expenses and arrangements once you've selected a speaker.
How do I book Jay Shetty for my event?
The speaker booking process typically involves the following steps:
Browse our website or reach out to a Key Speakers advisor through our website to explore speaker ideas.
Select a keynote speaker based on their expertise, experience, and suitability for your event.
Contact Key Speakers to confirm the speaker's availability, fees, and any unique requirements. We can also help negotiate fees and terms.
Submit a firm offer to extend the invite to your speaker. These details will be used to create an agreement once the speaker accepts.
All parties coordinate and finalize the terms of the booking, including contract terms and conditions.
Confirm the booking by signing the contract and making the necessary payments.
What types of events do keynote speakers typically speak at?
Keynote speakers can speak at a wide range of events, virtual or in person, including conferences, corporate meetings, industry conventions, seminars, workshops, fundraising galas, educational programs, and other special occasions where an inspirational or informative address is desired.
How do I select the right keynote speaker for my event?
When selecting a keynote speaker, consider the following factors:
The speaker's expertise and knowledge relevant to your event's theme or industry.
Their speaking style, ability to engage the audience, and deliver impactful messages.
Past client testimonials, reviews, or references.
The speaker's availability and fee within your budget.
What are the payment terms and conditions?
A deposit is required upon signing the contract, with the remaining balance due 2–4 weeks before the event. If the event is taking place within 30 days, the full balance is due upon signing.
How far in advance should I book a keynote speaker?
It is generally advisable to book a keynote speaker as early as possible, especially if you have a specific speaker in mind or if your event is during a peak season holiday. Ideally, booking a speaker three to six months in advance can increase the chances of securing your desired speaker.
Can you help me with the logistics and technical requirements for the speaker's presentation?
Yes, we can assist you with the logistics and technical requirements for the speaker's presentation. We stay actively involved during pre-event planning to coordinate with you and ensure that the necessary audiovisual equipment, staging, lighting, and other technical aspects are in place for a successful presentation.
Are there any special requirements or accommodations that need to be considered for the speaker?
Keynote speakers may have specific requirements or accommodations that need to be considered, such as travel arrangements, accommodation preferences, dietary restrictions, or accessibility needs. Some speakers have a performance rider we include in the contract, others have minimal requirements.
Do keynote speakers offer customization options for their presentations?
Yes, many keynote speakers offer customization options for their presentations. They can tailor their content, examples, or case studies to align with your event's theme, industry, or specific audience. Discuss your customization needs with us so we can guide you accordingly.
Can the speaker participate in pre-event activities such as panel discussions or Q&A sessions?
Some keynote speakers are open to participating in pre-event activities such as panel discussions, Q&A sessions, or meet-and-greet sessions. Please share your specific requirements with us during the firm offer phase, so we can work on getting you everything you need.
How long is a typical keynote speech?
The duration of a standard keynote speech can vary depending on the speaker and the event's schedule. Typically, keynote speeches range from 30 minutes to 90 minutes, including any Q&A sessions or interactive elements. Some speakers can accommodate half or full day sessions and extended keynotes. Discuss the desired duration with your representative to determine the appropriate length for participation.
Can I provide feedback or reviews about the speaker's performance?
Yes, we encourage and appreciate feedback about the speaker's performance as well as our services. You can share your feedback via email after the event, or via our survey feedback form. Your feedback can help them improve our services and assist other clients in making informed decisions.
Are there any discounts or special offers available for booking multiple speakers or multiple events?
Often, yes. It's worth inquiring about such possibilities with your Key Speakers representative to explore any available cost-savings options.
Why book Jay Shetty though Key Speakers?
We provide a comprehensive service that takes the guesswork out of hiring a speaker—from speaker selection to logistics to post-event feedback. We know you have lots of responsibilities on top of finding and coordinating event speakers, so having a committed and proactive partner on your side that is an expert with the talent booking process is crucial. Every time you book a speaker with Key, your dedicated events manager will support you throughout the entire planning process. We work closely with you from speaker selection to post-event success and always ensure that your needs are addressed first.
We help you negotiate contractual details such as speaker fees and travel terms so that you end up with the most favorable deal. Leave the fine print to us so you can focus on other aspects of your event. Key Speakers mediates and absorbs some of the contractual risks that inherently come with booking a keynote speaker.
With our highly communicative booking and proposal model, you'll never be left in the dark with the status of your speaker. We pride ourselves on speedy response time and always keep you updated on all new developments relating to your event. Our experienced agents are personable (after our morning coffee!) and always eager to do whatever it takes to secure a fantastic speaker for your event.
To put it simply, Key Speakers is your one-stop resource for finding, booking and managing speakers for your event. We do the heavy lifting for you. Our dedicated and knowledgeable advisors ensure that your speaker's message and personal brand perfectly align to your event objectives.
Remember that the specific details and offerings may vary among different speakers, so it's always recommended to consult with your Key Speakers representative for accurate information and assistance.
Speaker Fee Range:
$95,000–$210,000
*Ranges are a guideline only, with the low end representing the speaker's virtual fee and the high end representing their in-person fee. Fees are subject to change. Contact us for an exact quote.
Travels From:
California
Related Categories:
Request Jay Shetty
Connect with us to learn more about booking this speaker for your event.