Speaker Fee Range:
$6,500–$7,500
*Ranges are a guideline only, with the low end representing the speaker's virtual fee and the high end representing their in-person fee. Fees are subject to change. Contact us for an exact quote.
Travels From:
New York
Related Categories:
George Andriopoulos
Management Consultant & CEO, Launchpad Five One Six
George Andriopoulos is the award-winning founder and CEO of Launchpad Five One Six, a management consulting firm providing organizations with tools and resources to innovate and thrive. A creative disruptor and corporate turnaround artist, George inspires change for businesses and individuals stuck in the mindset of defining themselves by their mistakes. As self-proclaimed "Chief Inspiration Officer," George's mantra is to turn the weaknesses of who you thought you were into the strengths of who you want to become. He's taken his unique journey and experience to the stage as a keynote, motivational, and 2-time TEDx speaker, delivering talks that spark inspiration and change. George also owns a digital marketing agency, a private think-tank company, and most recently acquired a partnership in startup tech company Concierge 360. A co-founder of the non-profit Shannon's Fight that provides financial aid to families in medical crisis, George volunteers with the speaker's bureau…
What We Do Matters




Every person has responsibilities and every responsibility has a price tag, which is we have to work to sustain our lives. The funny thing is, it doesn't HAVE to be work. Work is a job if that's what you make of it, but those of us that have made a CAREER out of helping others and being of-service have realized that work doesn't have to be as one-dimensional as it sounds. Join keynote and two-time TEDx speaker George Andriopoulos as he discusses his unique view on work and business and how it all changed the day he had enough of the grind and was inspired to write his mission statement: The Things We Think and Do Not Say (yes Jerry Maguire fans, that's the same mission statement). George discusses his journey over the last 20 years in the business world and interactively works with the audience on actionable takeaways to find inspiration in their work and become of-service to others.

Organic Business Growth: Why Less Advertising Budget & More Digital Creativity Will Change Sales


You're building a house with a beautiful facade and luxurious amenities, but the material that your foundation was built with is questionable. What do you think happens next? The house collapses. Management consultant, corporate turnaround artist, and self proclaimed Chief Inspiration Officer, George Andriopoulos leads this informative session which outlays the principles of building a strong digital foundation for your business in order to maximize organic growth and minimize paid budgets. He'll discuss organic strategy from conceptualization to execution in the following areas:
•Branding
•Website Development
•Search Presence
•Social Media
•Digital PR/Reputation Management
•Content Marketing
•Customer Relationship Management

Students vs. Professionals: Why Cultivated Creativity in K-12 Blows Away the Creativity of Adults




A 5th grader and a mechanical engineer walk into a bar (stop me if you've heard this one). They are tasked with building an efficient scale within 3 days, that can weigh items up to 1 pound using any materials they desire. They present their finished projects three days later. The engineer developed a digital scale with an internal processor that links to a mobile app and can measure down to the nearest ounce. The cost to build his project was nearly $400 and it took him the entire three days. The student built a balance scale using balsa wood, rubber bands, paper plates and a check weight set, which he borrowed from his science teacher. It measures to the nearest tenth of a gram and cost him $3.50 to build. He also coded a simple website in his spare time with a weight conversion chart, instructional videos on how to build this scale, and earned $23.75 in ad revenue from those YouTube videos. So how do we cultivate and harness the creativity of our students?

The Impact of Innovation via Disruption | George Andriopoulos | TEDxDeerPark




Organizations often search for answers within a self-imposed box, but what if they escaped the box? What if they changed the way their organization functions by turning that box on its side? Disrupting the "norms" that organizations impose on themselves is a tricky business, but once you change how the game is played, you create a brand new game. This talk was given at a TEDx event using the TED conference format but independently organized by a local community.

How Growing Up Hindered My Creativity | TEDx 2019




Why is it that if you put a problem in front of my kids and the same problem in front of me, my kids will do a better job solving it? That's because I went and did what a kid considers the worst thing imaginable…I grew up. We relate adulting to work and responsibilities, but the truth about adulting is that we develop reasoning that controls our thought process as we grow older. There is no box surrounding our ideas, there's only reasoning telling us why our ideas won't work. Kids, on the other hand, don't have the baggage weighing down their ideas that we adults tend to carry. So how do we find the middle ground? How do we maintain our creativity while still retaining some semblance of adult responsibility? Better yet, how do we cultivate the creativity in our children so that they don't go down the same predictable road that we did?

Embracing the New Business Culture: A Journey Onward and Upward




Business moves at the speed of a brand new sports car full throttle on the Audubon, but if you're still driving an '02 Taurus then you just don't get it. The culture that is Business 2019 is smart, sympathetic, efficient, and oh…did I mention in the cloud? Join management consultant and speaker George Andriopoulos as he journeys through the landscape of business from yesterday through tomorrow and offers his actionable insights on how to scale your business using the gift of the new business culture as your primary tool.

Not Just For Profit




George closed the show at Speakers Who Dare 2019 with his powerful "(Not Just) For Profit" talk which took the audience on an 8 minute journey as he claimed responsibility for the part he played in corporate greed and introduced a solution that could revolutionize corporate good.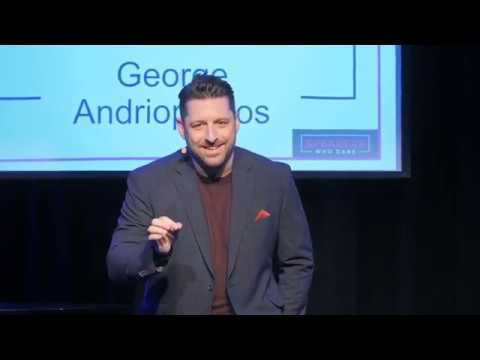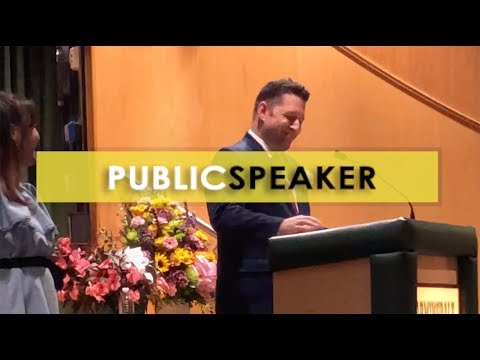 What is George Andriopoulos's speaking fee?
The typical range for George Andriopoulos's speaking fee is $6,500–$7,500. The low end of the fee range represents their standard virtual fee. The high end of the fee range represents their standard fee for a US-based in-person speaking engagement. Appearances which require an extended schedule of activities or international travel will possibly exceed this fee range. Speaker fees update frequently. To receive a personalized quote for George Andriopoulos to speak at your event, please consult with a Key Speakers advisor for up to date information and assistance.
What factors influence the speaker's fee?
Other factors that influence a keynote speaker's fee include their reputation, expertise, demand, experience, duration of the presentation, travel requirements for the event location, and any additional services, activities or customization options they offer.
Are travel expenses included in the speaker's fee?
Travel expenses are typically not included in the listed speaker's fee and are quoted separately. If the speaker needs to travel internationally, fees will be higher. These expenses may include airfare, accommodation, ground transportation at home and in the event city, and meals. We can provide more detailed information about travel expenses and arrangements once you've selected a speaker.
How do I book George Andriopoulos for my event?
The speaker booking process typically involves the following steps:
Browse our website or reach out to a Key Speakers advisor through our website to explore speaker ideas.
Select a keynote speaker based on their expertise, experience, and suitability for your event.
Contact Key Speakers to confirm the speaker's availability, fees, and any unique requirements. We can also help negotiate fees and terms.
Submit a firm offer to extend the invite to your speaker. These details will be used to create an agreement once the speaker accepts.
All parties coordinate and finalize the terms of the booking, including contract terms and conditions.
Confirm the booking by signing the contract and making the necessary payments.
What types of events do keynote speakers typically speak at?
Keynote speakers can speak at a wide range of events, virtual or in person, including conferences, corporate meetings, industry conventions, seminars, workshops, fundraising galas, educational programs, and other special occasions where an inspirational or informative address is desired.
How do I select the right keynote speaker for my event?
When selecting a keynote speaker, consider the following factors:
The speaker's expertise and knowledge relevant to your event's theme or industry.
Their speaking style, ability to engage the audience, and deliver impactful messages.
Past client testimonials, reviews, or references.
The speaker's availability and fee within your budget.
What are the payment terms and conditions?
A deposit is required upon signing the contract, with the remaining balance due 2–4 weeks before the event. If the event is taking place within 30 days, the full balance is due upon signing.
How far in advance should I book a keynote speaker?
It is generally advisable to book a keynote speaker as early as possible, especially if you have a specific speaker in mind or if your event is during a peak season holiday. Ideally, booking a speaker three to six months in advance can increase the chances of securing your desired speaker.
Can you help me with the logistics and technical requirements for the speaker's presentation?
Yes, we can assist you with the logistics and technical requirements for the speaker's presentation. We stay actively involved during pre-event planning to coordinate with you and ensure that the necessary audiovisual equipment, staging, lighting, and other technical aspects are in place for a successful presentation.
Are there any special requirements or accommodations that need to be considered for the speaker?
Keynote speakers may have specific requirements or accommodations that need to be considered, such as travel arrangements, accommodation preferences, dietary restrictions, or accessibility needs. Some speakers have a performance rider we include in the contract, others have minimal requirements.
Do keynote speakers offer customization options for their presentations?
Yes, many keynote speakers offer customization options for their presentations. They can tailor their content, examples, or case studies to align with your event's theme, industry, or specific audience. Discuss your customization needs with us so we can guide you accordingly.
Can the speaker participate in pre-event activities such as panel discussions or Q&A sessions?
Some keynote speakers are open to participating in pre-event activities such as panel discussions, Q&A sessions, or meet-and-greet sessions. Please share your specific requirements with us during the firm offer phase, so we can work on getting you everything you need.
How long is a typical keynote speech?
The duration of a standard keynote speech can vary depending on the speaker and the event's schedule. Typically, keynote speeches range from 30 minutes to 90 minutes, including any Q&A sessions or interactive elements. Some speakers can accommodate half or full day sessions and extended keynotes. Discuss the desired duration with your representative to determine the appropriate length for participation.
Can I provide feedback or reviews about the speaker's performance?
Yes, we encourage and appreciate feedback about the speaker's performance as well as our services. You can share your feedback via email after the event, or via our survey feedback form. Your feedback can help them improve our services and assist other clients in making informed decisions.
Are there any discounts or special offers available for booking multiple speakers or multiple events?
Often, yes. It's worth inquiring about such possibilities with your Key Speakers representative to explore any available cost-savings options.
Why book George Andriopoulos though Key Speakers?
We provide a comprehensive service that takes the guesswork out of hiring a speaker—from speaker selection to logistics to post-event feedback. We know you have lots of responsibilities on top of finding and coordinating event speakers, so having a committed and proactive partner on your side that is an expert with the talent booking process is crucial. Every time you book a speaker with Key, your dedicated events manager will support you throughout the entire planning process. We work closely with you from speaker selection to post-event success and always ensure that your needs are addressed first.
We help you negotiate contractual details such as speaker fees and travel terms so that you end up with the most favorable deal. Leave the fine print to us so you can focus on other aspects of your event. Key Speakers mediates and absorbs some of the contractual risks that inherently come with booking a keynote speaker.
With our highly communicative booking and proposal model, you'll never be left in the dark with the status of your speaker. We pride ourselves on speedy response time and always keep you updated on all new developments relating to your event. Our experienced agents are personable (after our morning coffee!) and always eager to do whatever it takes to secure a fantastic speaker for your event.
To put it simply, Key Speakers is your one-stop resource for finding, booking and managing speakers for your event. We do the heavy lifting for you. Our dedicated and knowledgeable advisors ensure that your speaker's message and personal brand perfectly align to your event objectives.
Remember that the specific details and offerings may vary among different speakers, so it's always recommended to consult with your Key Speakers representative for accurate information and assistance.
Speaker Fee Range:
$6,500–$7,500
*Ranges are a guideline only, with the low end representing the speaker's virtual fee and the high end representing their in-person fee. Fees are subject to change. Contact us for an exact quote.
Travels From:
New York
Related Categories:
Request George Andriopoulos
Connect with us to learn more about booking this speaker for your event.