Speaker Fee Range:
$10,000–$12,000
*Ranges are a guideline only, with the low end representing the speaker's virtual fee and the high end representing their in-person fee. Fees are subject to change. Contact us for an exact quote.
Travels From:
California
Related Categories:
Sonia Nazario
Pulitzer Prize Winning Journalist and Author of
Enrique's Journey
Sonia Nazario is an award-winning journalist whose stories have tackled some of this country's most intractable issues -- hunger, drug addiction, immigration -- and have won some of the most prestigious journalism and book awards, including two Pulitzer Prizes. She was also a finalist for a third Pulitzer, in Public Service.
A fluent Spanish speaker of Jewish ancestry whose personal history includes living in Argentina during the so-called dirty war, Nazario spent decades reporting and writing about social issues for U.S. newspapers.
She is best known for Enrique's Journey, her story of a Honduran boy's struggle to find his mother in the U.S. Published as a series in the Los Angeles Times, Enrique's Journey won the Pulitzer Prize for feature writing in 2003. It was turned into a book by Random House that became a national bestseller, a…
Becoming an Advocate for Immigrants




Sonia Nazario decided to become a journalist after seeing the blood of two journalists on the sidewalk near her home in Argentina. The journalists had been murdered by the ruling military dictatorship for trying to tell the truth about what was going on. Nazario was 14 years old. As a young journalist, Nazario wrote about social and social justice issues but was taught to keep her opinions in check. But with immigrant children, some things she witnessed cried out for advocacy. Some things seemed clear cut and simply wrong. Nazario saw children as young as seven years old forced to go before immigration judges to argue their own asylum cases, where the consequences could be life or death, without the help of a lawyer. Readers pushed her into activism as well. They didn't want to just hear about the problem. If Nazario had studied and written about immigration for 30 years, what were the solutions? Ones both sides could get behind? They didn't understand when Nazario told them, as many journalists do: here's the problem,

you

figure out the solution,

you

get involved to fix it! In an era where readers face a barrage of information, sometimes journalists must step up and simply say what's what. Nazario has covered immigration for decades as a reporter, and had come to know this issue deeply. She knows who benefits and who is harmed by unlawful migration. She knows what works to curtail migration and which approaches are bogus. Nazario's prescriptions are pragmatic and evoke both praise and offense from both sides of this thorny issue. After writing many narrative stories and a book about immigrants, immigration had transformed from a topic of interest to a compelling understanding of one of the most polarizing issues of our time.

Using powerful photographs, Nazario walks us through that understanding, and shows why she believes others should now step up and fight for child migrants, too.

From Trauma to Resiliency: Struggles & Strengths in Students' Journey to College




Latino students now make up 43% of California's community college students and many of these individuals undertake astonishing journeys to and through our institutions. What can we learn from the experiences of immigrant and first generation Latino students in particular? How can this learning inform our understanding of and support for all community college students? Pulitzer Prize-winning journalist Sonia Nazario, author of Enrique's Journey, will discuss the obstacles and long odds many immigrant and first-generation Latino students face before even stepping onto a community college campus. These students bring tremendous assets—and significant challenges—to California's Community College system. Their experiences and needs have fueled a great debate about how to serve them best. Are equity deans, guided pathways, or programs like the Puente Project working to improve the success of these learners? What do students who toil in one or two jobs, who take three buses to get to class, really need to thrive, and how can educators—you—build a system that works for them? How can California become the leader in supporting these students and making their experiences in college meaningful—and showing others the way forward? Nazario will explore these questions in her discussion of the challenge and opportunity of helping students move from trauma to resilience.

Making Ethical Choices




As a journalist, Sonia Nazario often feels like a "fly on the wall," watching difficult situations play out without being able to take action herself. Because of this, the stories she has written over the years have frequently been featured as case studies in half a dozen textbooks on journalism and ethics. This presentation is an exploration of the ethical dilemmas a journalist faces, in which Nazario shares her experiences making ethical choices. She accompanies her speech with a PowerPoint of photographs.

In Praise of Ganas (Persistence)




Yes, passion and risk taking can get you far. But to Pulitzer Prize-winning author and journalist Sonia Nazario, persistence has been the key to her success. This presentation is an ideal convocation or commencement speech in praise of ganas—Spanish for persistence.

Enrique's Journey: How to Fix Immigration in a Humane Way


The U.S. has cut the number of refugees it accepts to virtually zero – a reversal of the moral reckoning this country had after WWII, when it turned away a ship with 900 Jews fleeing the holocaust. After that incident the U.S. vowed: never again. It became the leader in the modern-day movement to help people fleeing harm. In her talk, two-time Pulitzer Prize winner Sonia Nazario will discuss who is now coming to the U.S., the journey they make, and how the U.S. can both welcome the stranger and curtail unlawful migration by implementing three solutions rarely discussed in the heated immigration debate.

Using award-winning photographs, Sonia Nazario takes you inside the journey made by millions of immigrant women who have come to the U.S. as single mothers in recent years, and the world of the children they have left behind in their home countries in Central America. She discusses the modern-day odyssey many child migrants—some as young as seven, all of them traveling alone—make many years later riding on top of freight trains through Mexico in their quest to reunify with their mothers in the United States. Many today are also fleeing some of the most dangerous countries on earth in central America. Nazario, who spent three months riding on top of these trains to tell the story of one child migrant named Enrique, shares her story in the context of determination.

As the child of immigrants, she discusses the power of determination in her own life—in overcoming the death of her father at age 13, living through parts of the Dirty War in Argentina, where her own sister was tortured by a military dictatorship, and overcoming major travails in college in the U.S. to ultimately become the youngest person hired at the Wall Street Journal and one of a handful of Latinos to win the Pulitzer Prize. Unlike many who speak on this topic, Nazario sees immigration as an issue with many shades of gray--with winners and losers. She discusses how traditional approaches to the issue of immigration—pushed by politicians both on the left and the right—haven't worked, and offers novel solutions to one of America's biggest and thorniest issues.

Unequal Justice: Immigrant Children & US Courts


Last year, about 30,000 children entered the United States illegally and alone from Mexico and Central America. This year, the number is expected to grow by 70%. These children were caught by US Border Patrol and ordered to go to immigration court to see if they would be allowed to stay in the US legally or would be deported. Like all immigrants who come to the US unlawfully, children are not entitled to a public defender. So more than half of them—children as young as two years old—go to court alone. They are expected to argue their case for asylum or other relief to stay in the US with no legal advocate by their side. Many of these children have legitimate fears of being harmed if they are deported to their home countries.

Pulitzer Prize-winning journalist and author Sonia Nazario will discuss:

What is this nation's responsibility to provide legal help to the children? Do children who have broken the law coming to the US illegally deserve government legal help

The increasing violence and other factors pushing a surging number of these children to leave their home countries—Honduras, Guatemala, Mexico—and travel to the US alone, often gripping on the tops of freight trains to make this modern-day odyssey to reach the US. They face bandits, gangsters, corrupt cops, and the added dangers of getting on and off moving freight trains. Many lose their lives in their quest.

Nazario discusses these issues in a personal way, having spent three months riding on top of freight trains through Mexico to report her national bestselling book,

Enrique's Journey: The Story of a Boy's Dangerous Odyssey to Reunite with His Mother

. Some are coming to reunite with family members, but many are fleeing harm in their home countries. She shows how after so many traumas in their home countries and on their journeys north, immigrant children face another blow: the American judicial system.

Nazario provides a provocative look at whether our nation's immigration courts deal fairly with perhaps one of the most vulnerable populations amongst us: children who come to the US illegally and alone.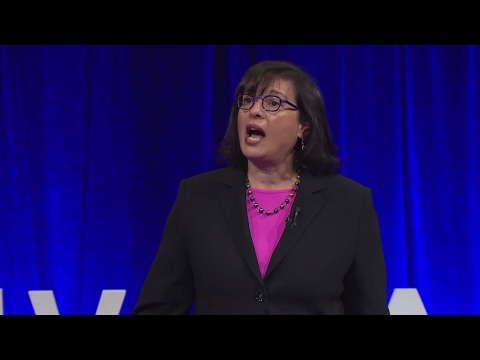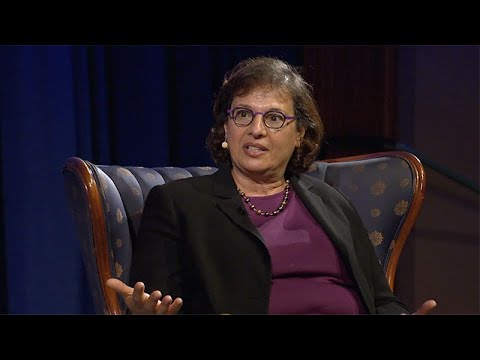 What is Sonia Nazario's speaking fee?
The typical range for Sonia Nazario's speaking fee is $10,000–$12,000. The low end of the fee range represents their standard virtual fee. The high end of the fee range represents their standard fee for a US-based in-person speaking engagement. Appearances which require an extended schedule of activities or international travel will possibly exceed this fee range. Speaker fees update frequently. To receive a personalized quote for Sonia Nazario to speak at your event, please consult with a Key Speakers advisor for up to date information and assistance.
What factors influence the speaker's fee?
Other factors that influence a keynote speaker's fee include their reputation, expertise, demand, experience, duration of the presentation, travel requirements for the event location, and any additional services, activities or customization options they offer.
Are travel expenses included in the speaker's fee?
Travel expenses are typically not included in the listed speaker's fee and are quoted separately. If the speaker needs to travel internationally, fees will be higher. These expenses may include airfare, accommodation, ground transportation at home and in the event city, and meals. We can provide more detailed information about travel expenses and arrangements once you've selected a speaker.
How do I book Sonia Nazario for my event?
The speaker booking process typically involves the following steps:
Browse our website or reach out to a Key Speakers advisor through our website to explore speaker ideas.
Select a keynote speaker based on their expertise, experience, and suitability for your event.
Contact Key Speakers to confirm the speaker's availability, fees, and any unique requirements. We can also help negotiate fees and terms.
Submit a firm offer to extend the invite to your speaker. These details will be used to create an agreement once the speaker accepts.
All parties coordinate and finalize the terms of the booking, including contract terms and conditions.
Confirm the booking by signing the contract and making the necessary payments.
What types of events do keynote speakers typically speak at?
Keynote speakers can speak at a wide range of events, virtual or in person, including conferences, corporate meetings, industry conventions, seminars, workshops, fundraising galas, educational programs, and other special occasions where an inspirational or informative address is desired.
How do I select the right keynote speaker for my event?
When selecting a keynote speaker, consider the following factors:
The speaker's expertise and knowledge relevant to your event's theme or industry.
Their speaking style, ability to engage the audience, and deliver impactful messages.
Past client testimonials, reviews, or references.
The speaker's availability and fee within your budget.
What are the payment terms and conditions?
A deposit is required upon signing the contract, with the remaining balance due 2–4 weeks before the event. If the event is taking place within 30 days, the full balance is due upon signing.
How far in advance should I book a keynote speaker?
It is generally advisable to book a keynote speaker as early as possible, especially if you have a specific speaker in mind or if your event is during a peak season holiday. Ideally, booking a speaker three to six months in advance can increase the chances of securing your desired speaker.
Can you help me with the logistics and technical requirements for the speaker's presentation?
Yes, we can assist you with the logistics and technical requirements for the speaker's presentation. We stay actively involved during pre-event planning to coordinate with you and ensure that the necessary audiovisual equipment, staging, lighting, and other technical aspects are in place for a successful presentation.
Are there any special requirements or accommodations that need to be considered for the speaker?
Keynote speakers may have specific requirements or accommodations that need to be considered, such as travel arrangements, accommodation preferences, dietary restrictions, or accessibility needs. Some speakers have a performance rider we include in the contract, others have minimal requirements.
Do keynote speakers offer customization options for their presentations?
Yes, many keynote speakers offer customization options for their presentations. They can tailor their content, examples, or case studies to align with your event's theme, industry, or specific audience. Discuss your customization needs with us so we can guide you accordingly.
Can the speaker participate in pre-event activities such as panel discussions or Q&A sessions?
Some keynote speakers are open to participating in pre-event activities such as panel discussions, Q&A sessions, or meet-and-greet sessions. Please share your specific requirements with us during the firm offer phase, so we can work on getting you everything you need.
How long is a typical keynote speech?
The duration of a standard keynote speech can vary depending on the speaker and the event's schedule. Typically, keynote speeches range from 30 minutes to 90 minutes, including any Q&A sessions or interactive elements. Some speakers can accommodate half or full day sessions and extended keynotes. Discuss the desired duration with your representative to determine the appropriate length for participation.
Can I provide feedback or reviews about the speaker's performance?
Yes, we encourage and appreciate feedback about the speaker's performance as well as our services. You can share your feedback via email after the event, or via our survey feedback form. Your feedback can help them improve our services and assist other clients in making informed decisions.
Are there any discounts or special offers available for booking multiple speakers or multiple events?
Often, yes. It's worth inquiring about such possibilities with your Key Speakers representative to explore any available cost-savings options.
Why book Sonia Nazario though Key Speakers?
We provide a comprehensive service that takes the guesswork out of hiring a speaker—from speaker selection to logistics to post-event feedback. We know you have lots of responsibilities on top of finding and coordinating event speakers, so having a committed and proactive partner on your side that is an expert with the talent booking process is crucial. Every time you book a speaker with Key, your dedicated events manager will support you throughout the entire planning process. We work closely with you from speaker selection to post-event success and always ensure that your needs are addressed first.
We help you negotiate contractual details such as speaker fees and travel terms so that you end up with the most favorable deal. Leave the fine print to us so you can focus on other aspects of your event. Key Speakers mediates and absorbs some of the contractual risks that inherently come with booking a keynote speaker.
With our highly communicative booking and proposal model, you'll never be left in the dark with the status of your speaker. We pride ourselves on speedy response time and always keep you updated on all new developments relating to your event. Our experienced agents are personable (after our morning coffee!) and always eager to do whatever it takes to secure a fantastic speaker for your event.
To put it simply, Key Speakers is your one-stop resource for finding, booking and managing speakers for your event. We do the heavy lifting for you. Our dedicated and knowledgeable advisors ensure that your speaker's message and personal brand perfectly align to your event objectives.
Remember that the specific details and offerings may vary among different speakers, so it's always recommended to consult with your Key Speakers representative for accurate information and assistance.
Speaker Fee Range:
$10,000–$12,000
*Ranges are a guideline only, with the low end representing the speaker's virtual fee and the high end representing their in-person fee. Fees are subject to change. Contact us for an exact quote.
Travels From:
California
Related Categories:
Request Sonia Nazario
Connect with us to learn more about booking this speaker for your event.