Speaker Fee Range:
$18,000–$25,000
*Ranges are a guideline only, with the low end representing the speaker's virtual fee and the high end representing their in-person fee. Fees are subject to change. Contact us for an exact quote.
Travels From:
North Carolina
Related Categories:
Lenora Billings-Harris
Diversity and Inclusion Expert
Lenora Billings-Harris is an award winning authority as a diversity strategist, researcher and author. She has been included as one of 100 Global Thought Leaders on Diversity and Inclusion by The Society of Human Resource Management (SHRM), and was named by Diversity Woman Magazine as one of the Twenty Top Influential Diversity Leaders in the US. Her award winning diversity leadership research is recognized in academic journals internationally.
Lenora's ability to transform multifaceted diversity and inclusion concepts into immediately applicable "how to's" have enabled her to help Fortune 500 companies, professional associations, government agencies and educational institutions facilitate change to attract and retain top talent, expand multicultural markets, and heighten the number of engaged employees. She partners with organizations to help them make diversity a competitive advantage.
Lenora is the co-author of TRAILBLAZERS: How Top Business Leaders are Accelerating Results through Inclusion and Diversity,…
Zap the Gap: Secrets to Accelerating Generational Harmony


There are four generations, and soon to be five that work side by side in today's organizations. Each has its own culture. What complicates generational diversity is what complicates all diversity- all of the other layers that make up a human being coexisting with generational differences. Each group has different memories, motivators, priorities, and preferences that consciously and unconsciously inform their behavior on the job and elsewhere.

Join Lenora Billings-Harris, CSP in a highly interactive session to not only explore the make-up of each generation, but to also identify the key factors that inspire each generation to deliver their best work. You will discover how unconscious bias impacts behavior within all generations, and how best to appreciate instead of criticize the differences. Lenora will share best practices from award winning companies she highlighted in her book, TRAILBLAZERS: How Top Business Leaders are Accelerating Results through Inclusion and Diversity, while she facilitates your ideas on what works and what does not.

You will walk away from this session with:
• Actionable tactics to defuse your own unconscious bias in order to engage each generational team member in a positive and productive way.
• Methods to communicate with others how best to work with you.
• A clear understanding of each generation's values.
• Techniques to flex your style when working with generations different from your own.
• A worksheet of suggested actions to help you engage across generations.

This workshop includes small group activities, and case studies, as well as other adult learning techniques that make the session fun yet packed with applicable takeaways.

Turning Barriers into Bridges: Reversing the Impact of Unconscious Bias on Talent Management


In today's world, culture is much more than ethnicity and gender. It is all the ways we are similar and different. As the dramatic shift to a highly diverse workplace continues, organizations know they must help employees understand, accept, and capitalize on differences as well as similarities. They know the cultural backgrounds and experiences of diverse teams and clients can enrich the organization, making it more innovative and competitive, yet the institution's ability to manage these organizational changes can strengthen or impede results.

Enhancing your inclusion management practices enables you to make systems changes that help attract and retain the best talent. This highly interactive, non-judgmental and fun session provides an opportunity for participants to discover how and why unconscious bias impacts talent management and other business decisions; and then how to minimize its effects in order to increase positive bottom-line results.

As a result of attending this session, participants will be able to:
• Improve their awareness of the impact of their micro-behaviors on others
• Understand the neuroscience of bias and decision making
• Limit the influence of bias on their talent decisions
• Explore the Four Cornerstones of Cultural Competence that accelerate organizational results

S.T.O.P.℠ – Technique For Reducing Culture Collisions


There are barriers, booby traps, and blocked roadways on our journey toward achieving cultural competence. What do you say to the co-worker who always wants to touch your locks or braids? How do you tell your manager to stop giving you a high-five every time he agrees with something you say? How do you get your Baby Boomer colleague to stop reminding you that you are too young to know…?

The biggest barrier to giving feedback in these situations is the fear most people have when it comes to speaking up in a respectful way to encourage others to stop insensitive or inappropriate behavior. One of the major reasons people do not speak up more often when they experience inappropriate behavior is because they do not know how to speak up when they have to interact with the offender on a regular basis. If the offender is your manager speaking up may seem too dangerous. If the offender is a colleague in your department, well it is easier just to be silent. Or is it? That silence perpetuates inappropriate behavior.

Lenora's four-step process called S.T.O.P. ℠ for giving feedback is easy to understand and is produces successfully results. Join her for this highly interactive session to learn a technique that can be used at work, home, and even with children.

Maximize the Power of Inclusion by Disrupting the Impact of Unconscious Bias


Bias has been misunderstood for years. Due to recent research in the area of the neuroscience of bias and its impact on decision making, we now know that everyone has bias, and our daily decisions are impacted by them without our awareness. The good news is once we become aware of the impact of our biases, we can choose to disrupt those biases that produce negative outcomes.

Internationally recognized author and hall of fame speaker, Lenora Billings-Harris examines and helps you reframe your approach to diversity, inclusion, and employee engagement. Using an evidence-based approach, Lenora provides practical yet cutting edge insights that can be immediately applied.

You will explore what bias is, why it is necessary in our lives, and how unconscious bias impacts productivity, team performance and bottom-line business results. Lenora reveals the interdependence of these concepts and the missing components needed to create an environment that supports diversity of thought. This content-rich session will help you identify the key skills that accelerate positive results in our fast-paced multicultural world.

Key Takeaways:
• You will define and learn the correlation of diversity, inclusion and bias
• You will discover how unconscious bias impacts key decisions
• You will understand how bias works in the human brain's architecture
• You will be able to apply B-BASIC SM – a bias disruption technique

From Adversaries to Allies: 7 Keys to High Performance Cross-Gender Communication


In order to accomplish large scale results in a climate that is sometimes unconsciously adversarial, key skills are needed to conduct the courageous conversations that get things moving and keep them on target.

This fun yet practical presentation will accelerate your communication skills across genders and your ability to harness support in unlikely places. You will explore ways to reframe your cross-gender communication for highly effective results. This research-based session will help you uncover unintentional barriers to effective cross-gender productivity and engage in techniques that recognize communication differences without judging them. You will discover your own hidden communication strengths. This session produces the best results when both men and women learn the key skills presented.

As a result of applying the principles and skills discussed, you will be able to:

• Discover the unconscious biases – blindspots- that hinder cross gender productivity
• Identify the 3 major male and female communication tendencies
• Explore the 5 micro-aggressions that hinder effective cross-gender communication
• Manage gender conflict more effectively
• Access worksheets with tips, assessments and worksheets for future application

The focus of this session is on communication solutions not gender bashing, thus both men and women can enhance their effectiveness.

Beyond Diversity Rhetoric: Cultural Intelligence for Our Global Village


Are you ready to go beyond multicultural awareness? Is your organization ready to create a respectful, engaging environment that utilizes is diversity to gain a competitive advantage? If so, this program is for you.

By participating in this session, you will be able to:

• Explore Transformational Diversity Management based on the best practices of award winning companies.
• Explore ways to evaluate your organization's current processes to identify gaps and celebrate successes.
• Discover techniques that engage Middle Management and empower employees around D&I outcomes.

This presentation offers participants an opportunity to explore the Transformational Diversity Management Principles™ based on the work of Lenora Billings- Harris, CSP in her book TRAILBLAZERS: How Top Business Leaders are Accelerating Results through Inclusion and Diversity, and her latest research with the Bryan School of Business, University of North Carolina-Greensboro.

Join Lenora for this informative session exploring inclusiveness and multiculturalism from a business bottom-line point of view. You will leave with actionable tactics and strategies that drive diversity success.

5 Secrets Revealed: How Top Business Leaders use Diversity and Inclusion to Accelerate Bottom-Line Results




Uncover critical strategies and successes related to world class diversity and inclusion management used by award-winning organizations such as Dell, Sodexo, IBM, the Coca-Cola Company and others. Lenora Billings-Harris, co-author of

TRAILBLAZERS: How Top Business Leaders are Accelerating Results through Inclusion and Diversity

will lead you through the key components of measurable success related to:

• CEO Commitment
• Chief Diversity Officer Competencies
• Making Diversity Education Effective
• Engaging Middle Managers
• Metrics & Scorecards that Contribute to Business Success
• You will leave this session with clear, specific strategies and tactics that can help make your organization's diversity and inclusion plan world class.
• To encourage the most involvement you will work in small groups, as well as contribute to the large group via the use of innovative sharing techniques. This session is learner-directed, allowing the highest possible opportunity for self-discovery.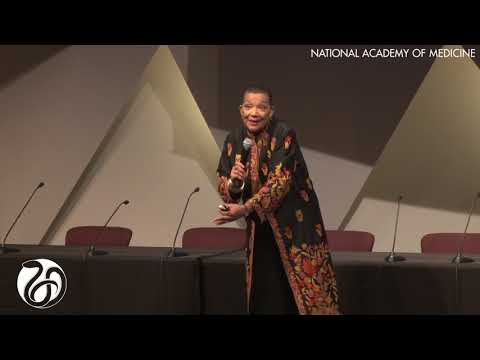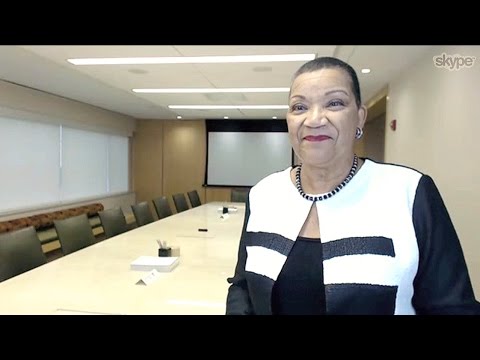 What is Lenora Billings-Harris's speaking fee?
The typical range for Lenora Billings-Harris's speaking fee is $18,000–$25,000. The low end of the fee range represents their standard virtual fee. The high end of the fee range represents their standard fee for a US-based in-person speaking engagement. Appearances which require an extended schedule of activities or international travel will possibly exceed this fee range. Speaker fees update frequently. To receive a personalized quote for Lenora Billings-Harris to speak at your event, please consult with a Key Speakers advisor for up to date information and assistance.
What factors influence the speaker's fee?
Other factors that influence a keynote speaker's fee include their reputation, expertise, demand, experience, duration of the presentation, travel requirements for the event location, and any additional services, activities or customization options they offer.
Are travel expenses included in the speaker's fee?
Travel expenses are typically not included in the listed speaker's fee and are quoted separately. If the speaker needs to travel internationally, fees will be higher. These expenses may include airfare, accommodation, ground transportation at home and in the event city, and meals. We can provide more detailed information about travel expenses and arrangements once you've selected a speaker.
How do I book Lenora Billings-Harris for my event?
The speaker booking process typically involves the following steps:
Browse our website or reach out to a Key Speakers advisor through our website to explore speaker ideas.
Select a keynote speaker based on their expertise, experience, and suitability for your event.
Contact Key Speakers to confirm the speaker's availability, fees, and any unique requirements. We can also help negotiate fees and terms.
Submit a firm offer to extend the invite to your speaker. These details will be used to create an agreement once the speaker accepts.
All parties coordinate and finalize the terms of the booking, including contract terms and conditions.
Confirm the booking by signing the contract and making the necessary payments.
What types of events do keynote speakers typically speak at?
Keynote speakers can speak at a wide range of events, virtual or in person, including conferences, corporate meetings, industry conventions, seminars, workshops, fundraising galas, educational programs, and other special occasions where an inspirational or informative address is desired.
How do I select the right keynote speaker for my event?
When selecting a keynote speaker, consider the following factors:
The speaker's expertise and knowledge relevant to your event's theme or industry.
Their speaking style, ability to engage the audience, and deliver impactful messages.
Past client testimonials, reviews, or references.
The speaker's availability and fee within your budget.
What are the payment terms and conditions?
A deposit is required upon signing the contract, with the remaining balance due 2–4 weeks before the event. If the event is taking place within 30 days, the full balance is due upon signing.
How far in advance should I book a keynote speaker?
It is generally advisable to book a keynote speaker as early as possible, especially if you have a specific speaker in mind or if your event is during a peak season holiday. Ideally, booking a speaker three to six months in advance can increase the chances of securing your desired speaker.
Can you help me with the logistics and technical requirements for the speaker's presentation?
Yes, we can assist you with the logistics and technical requirements for the speaker's presentation. We stay actively involved during pre-event planning to coordinate with you and ensure that the necessary audiovisual equipment, staging, lighting, and other technical aspects are in place for a successful presentation.
Are there any special requirements or accommodations that need to be considered for the speaker?
Keynote speakers may have specific requirements or accommodations that need to be considered, such as travel arrangements, accommodation preferences, dietary restrictions, or accessibility needs. Some speakers have a performance rider we include in the contract, others have minimal requirements.
Do keynote speakers offer customization options for their presentations?
Yes, many keynote speakers offer customization options for their presentations. They can tailor their content, examples, or case studies to align with your event's theme, industry, or specific audience. Discuss your customization needs with us so we can guide you accordingly.
Can the speaker participate in pre-event activities such as panel discussions or Q&A sessions?
Some keynote speakers are open to participating in pre-event activities such as panel discussions, Q&A sessions, or meet-and-greet sessions. Please share your specific requirements with us during the firm offer phase, so we can work on getting you everything you need.
How long is a typical keynote speech?
The duration of a standard keynote speech can vary depending on the speaker and the event's schedule. Typically, keynote speeches range from 30 minutes to 90 minutes, including any Q&A sessions or interactive elements. Some speakers can accommodate half or full day sessions and extended keynotes. Discuss the desired duration with your representative to determine the appropriate length for participation.
Can I provide feedback or reviews about the speaker's performance?
Yes, we encourage and appreciate feedback about the speaker's performance as well as our services. You can share your feedback via email after the event, or via our survey feedback form. Your feedback can help them improve our services and assist other clients in making informed decisions.
Are there any discounts or special offers available for booking multiple speakers or multiple events?
Often, yes. It's worth inquiring about such possibilities with your Key Speakers representative to explore any available cost-savings options.
Why book Lenora Billings-Harris though Key Speakers?
We provide a comprehensive service that takes the guesswork out of hiring a speaker—from speaker selection to logistics to post-event feedback. We know you have lots of responsibilities on top of finding and coordinating event speakers, so having a committed and proactive partner on your side that is an expert with the talent booking process is crucial. Every time you book a speaker with Key, your dedicated events manager will support you throughout the entire planning process. We work closely with you from speaker selection to post-event success and always ensure that your needs are addressed first.
We help you negotiate contractual details such as speaker fees and travel terms so that you end up with the most favorable deal. Leave the fine print to us so you can focus on other aspects of your event. Key Speakers mediates and absorbs some of the contractual risks that inherently come with booking a keynote speaker.
With our highly communicative booking and proposal model, you'll never be left in the dark with the status of your speaker. We pride ourselves on speedy response time and always keep you updated on all new developments relating to your event. Our experienced agents are personable (after our morning coffee!) and always eager to do whatever it takes to secure a fantastic speaker for your event.
To put it simply, Key Speakers is your one-stop resource for finding, booking and managing speakers for your event. We do the heavy lifting for you. Our dedicated and knowledgeable advisors ensure that your speaker's message and personal brand perfectly align to your event objectives.
Remember that the specific details and offerings may vary among different speakers, so it's always recommended to consult with your Key Speakers representative for accurate information and assistance.
Speaker Fee Range:
$18,000–$25,000
*Ranges are a guideline only, with the low end representing the speaker's virtual fee and the high end representing their in-person fee. Fees are subject to change. Contact us for an exact quote.
Travels From:
North Carolina
Related Categories:
Request Lenora Billings-Harris
Connect with us to learn more about booking this speaker for your event.