Speaker Fee Range:
$20,000–$25,000
*Ranges are a guideline only, with the low end representing the speaker's virtual fee and the high end representing their in-person fee. Fees are subject to change. Contact us for an exact quote.
Travels From:
California
Related Categories:
Alex Banayan
National Best-selling Author,
The Third Door;
Expert on Exponential Growth & High Performance
Alex Banayan is the youngest bestselling business author in American history. A renowned expert on perseverance and exponential growth, Banayan has presented the Third Door™ framework to business conferences and corporate leadership teams around the world, including Apple, Google, Nike, IBM, Snapchat, Salesforce, Delta Airlines, Mastercard, and Disney.
The Third Door chronicles Banayan's seven-year quest to uncover the definitive mindset of success. The book is a #1 international bestseller, has been translated into more than a dozen languages, and has been acclaimed by the New York Post as "a joy to read."
Named to Forbes' "30 Under 30" list and Business Insider's "Most Powerful People Under 30," Alex Banayan is his generation's leading expert in high performance and personal development, having been featured in FORTUNE, CNBC, Bloomberg Businessweek, The Washington…
The Mindset of Exponential Growth: How to Transform Your Thinking, Elevate Your Business, and Achieve Your Most Important Goal

We all face rejection. We all deal with fear. Whether it's in our personal lives or careers, there are always dozens of obstacles holding us back from achieving our biggest goals.

But it doesn't have to be that way. There are certain mindsets and tools that can not only clear the obstacles along your path, but can also add rocket fuel to your success. After spending ten years researching and interviewing the most innovative leaders on earth, bestselling author Alex Banayan's widely-acclaimed Third Door™ framework can help any organization achieve its goals and radically accelerate its overall growth.

In this riveting keynote, Banayan takes audiences on an unprecedented adventure, from hacking

The Price is Right to chasing Larry King through a grocery store to the multi-year quest to learn from Bill Gates and Lady Gaga. Alongside these larger-than life stories, Banayan takes the principles from his bestselling book The Third Door and pushes them to a whole new level, making them practical and applicable for organizations of all sizes.

This powerful presentation teaches you how to:
• Cultivate perseverance
• Become more persistent
• Fuel growth, no matter the external economic environment
• And become more capable of achieving your company's biggest objectives

This wildly-entertaining keynote is packed with insights and lessons guaranteed to transform any organization to believe that, no matter what obstacles it's facing... there's always a way.

There's Always a Way: How to Cultivate Perseverance and Persistence During Uncertain Times

The pace of change in the business world is faster than ever before. It has never been more critical to an organization's survival for teams to cultivate a DNA of resiliency, perseverance, and solution-orientated problem solving.

In this empowering keynote, bestselling author Alex Banayan masterfully decodes the most critical and elusive skills needed for any organization to cultivate the mindsets of exponential growth, particularly during times of rapid change and uncertainty.

After interviews with Bill Gates, Steve Wozniak, and dozens more of the world's most iconic leaders, Banayan uncovered that there are fundamental skills that every organization needs—but that most people don't talk about—to achieve their biggest goals during disruptive times.

This keynote covers it all, with lessons including:
• How do you transform persistence from being an esoteric word to being a living, breathing part of your day-to-day culture?
• What are the unspoken dangers of over-persistence and how can you prevent them at your organization?
• Why is the opposite of success not failure—and how does that shift in mindset help your employees take more risks and grow exponentially?
• What's the surprising difference between fearlessness and courage—and why does that critical difference lead to consistent breakthroughs in organizations of all sizes?

If you care about elevating your business—if you care about your employees being more resilient, more courageous, and more capable of making smart, innovative decisions—this keynote is what you've been waiting for.

V.I.S.T.A. Storytelling for Business Growth: How to Transform Your Organization and Elevate Your Career Using the 5 Keys of Radically Compelling Stories

The world has never been noisier.

So how do you command the attention of your customers, sales prospects, or industry at-large? And once you have their attention, how do you transform those customers into lifelong advocates for you and your business?

After a decade of researching the world's most successful leaders and organizations, bestselling author Alex Banayan uncovered what the single most underrated skill is that can radically boost the growth of any company's sales, marketing, or business development efforts.

The secret is storytelling—but not just any kind. Banayan's research led him to decode the keys to remarkably compelling, gripping, and emotional storytelling that can be used by businesses of all sizes to supercharge their goals. This is a specific, teachable skill set that can transform prospects into blue-chip clients and customers into evangelists, and can inject an entirely new sense of possibility into the DNA of your
company culture.

Drawing from his years of research and the international success of

The Third Door's unique narrative style, Banayan distills in this keynote how anyone in your organization—from C-suite executives to your newest team members—can use the five elements of Banayan's V.I.S.T.A. Storytelling Framework to transform your business.

Because at the end of the day, everything in life and business comes down to a story. And it's time your organization uses that to its advantage.

The Third Door for Top-Line Growth: How to Retrain and Reinvigorate Your Team to Find a Way Through Any Door

What happens when some of the hardest-to-reach people are your prospects? How does a salesperson or financial advisor persevere through the inevitable onslaught of rejections? Sometimes sales pipelines feel like pipedreams. Often weeks and months are spent on a deal, only for it to fall through at the last minute. Over time, the sting of rejection can multiply until it becomes crippling.

After seven years of learning directly from the most successful entrepreneurs on earth, bestselling author Alex Banayan gained invaluable sales lessons from Microsoft founder Bill Gates, Zappos CEO Tony Hsieh, and dozens more.

In this empowering keynote, Banayan encourages teams to deploy new approaches to establishing relationships with leads so that you're more than just another name in an inbox, from re-imagining prospect meetings to making a lasting impression. His presentation also sheds light on new frameworks to view rejections and failures, offering surprising insights on what to do next. Audiences come away with practical tools to apply the Third Door™ framework to their sales process, including:

• Finding your "Inside Man"
• Overcoming "The Flinch"
• Utilizing "Borrowed Credibility"
• The surprising science of cold emails

From Larry King's interviewing secrets that help warm up prospects to Quincy Jones' key to continued growth and success, this keynote is for any sales team serious about taking their top-line results to the next level.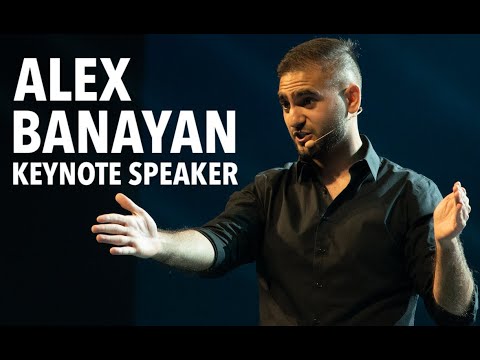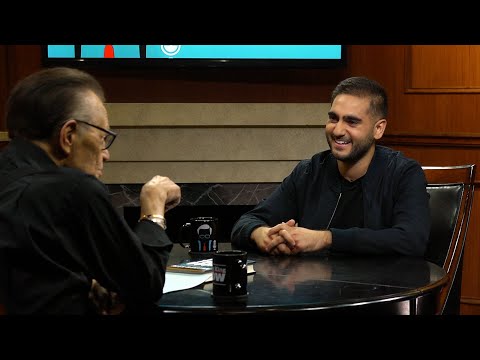 What is Alex Banayan's speaking fee?
The typical range for Alex Banayan's speaking fee is $20,000–$25,000. The low end of the fee range represents their standard virtual fee. The high end of the fee range represents their standard fee for a US-based in-person speaking engagement. Appearances which require an extended schedule of activities or international travel will possibly exceed this fee range. Speaker fees update frequently. To receive a personalized quote for Alex Banayan to speak at your event, please consult with a Key Speakers advisor for up to date information and assistance.
What factors influence the speaker's fee?
Other factors that influence a keynote speaker's fee include their reputation, expertise, demand, experience, duration of the presentation, travel requirements for the event location, and any additional services, activities or customization options they offer.
Are travel expenses included in the speaker's fee?
Travel expenses are typically not included in the listed speaker's fee and are quoted separately. If the speaker needs to travel internationally, fees will be higher. These expenses may include airfare, accommodation, ground transportation at home and in the event city, and meals. We can provide more detailed information about travel expenses and arrangements once you've selected a speaker.
How do I book Alex Banayan for my event?
The speaker booking process typically involves the following steps:
Browse our website or reach out to a Key Speakers advisor through our website to explore speaker ideas.
Select a keynote speaker based on their expertise, experience, and suitability for your event.
Contact Key Speakers to confirm the speaker's availability, fees, and any unique requirements. We can also help negotiate fees and terms.
Submit a firm offer to extend the invite to your speaker. These details will be used to create an agreement once the speaker accepts.
All parties coordinate and finalize the terms of the booking, including contract terms and conditions.
Confirm the booking by signing the contract and making the necessary payments.
What types of events do keynote speakers typically speak at?
Keynote speakers can speak at a wide range of events, virtual or in person, including conferences, corporate meetings, industry conventions, seminars, workshops, fundraising galas, educational programs, and other special occasions where an inspirational or informative address is desired.
How do I select the right keynote speaker for my event?
When selecting a keynote speaker, consider the following factors:
The speaker's expertise and knowledge relevant to your event's theme or industry.
Their speaking style, ability to engage the audience, and deliver impactful messages.
Past client testimonials, reviews, or references.
The speaker's availability and fee within your budget.
What are the payment terms and conditions?
A deposit is required upon signing the contract, with the remaining balance due 2–4 weeks before the event. If the event is taking place within 30 days, the full balance is due upon signing.
How far in advance should I book a keynote speaker?
It is generally advisable to book a keynote speaker as early as possible, especially if you have a specific speaker in mind or if your event is during a peak season holiday. Ideally, booking a speaker three to six months in advance can increase the chances of securing your desired speaker.
Can you help me with the logistics and technical requirements for the speaker's presentation?
Yes, we can assist you with the logistics and technical requirements for the speaker's presentation. We stay actively involved during pre-event planning to coordinate with you and ensure that the necessary audiovisual equipment, staging, lighting, and other technical aspects are in place for a successful presentation.
Are there any special requirements or accommodations that need to be considered for the speaker?
Keynote speakers may have specific requirements or accommodations that need to be considered, such as travel arrangements, accommodation preferences, dietary restrictions, or accessibility needs. Some speakers have a performance rider we include in the contract, others have minimal requirements.
Do keynote speakers offer customization options for their presentations?
Yes, many keynote speakers offer customization options for their presentations. They can tailor their content, examples, or case studies to align with your event's theme, industry, or specific audience. Discuss your customization needs with us so we can guide you accordingly.
Can the speaker participate in pre-event activities such as panel discussions or Q&A sessions?
Some keynote speakers are open to participating in pre-event activities such as panel discussions, Q&A sessions, or meet-and-greet sessions. Please share your specific requirements with us during the firm offer phase, so we can work on getting you everything you need.
How long is a typical keynote speech?
The duration of a standard keynote speech can vary depending on the speaker and the event's schedule. Typically, keynote speeches range from 30 minutes to 90 minutes, including any Q&A sessions or interactive elements. Some speakers can accommodate half or full day sessions and extended keynotes. Discuss the desired duration with your representative to determine the appropriate length for participation.
Can I provide feedback or reviews about the speaker's performance?
Yes, we encourage and appreciate feedback about the speaker's performance as well as our services. You can share your feedback via email after the event, or via our survey feedback form. Your feedback can help them improve our services and assist other clients in making informed decisions.
Are there any discounts or special offers available for booking multiple speakers or multiple events?
Often, yes. It's worth inquiring about such possibilities with your Key Speakers representative to explore any available cost-savings options.
Why book Alex Banayan though Key Speakers?
We provide a comprehensive service that takes the guesswork out of hiring a speaker—from speaker selection to logistics to post-event feedback. We know you have lots of responsibilities on top of finding and coordinating event speakers, so having a committed and proactive partner on your side that is an expert with the talent booking process is crucial. Every time you book a speaker with Key, your dedicated events manager will support you throughout the entire planning process. We work closely with you from speaker selection to post-event success and always ensure that your needs are addressed first.
We help you negotiate contractual details such as speaker fees and travel terms so that you end up with the most favorable deal. Leave the fine print to us so you can focus on other aspects of your event. Key Speakers mediates and absorbs some of the contractual risks that inherently come with booking a keynote speaker.
With our highly communicative booking and proposal model, you'll never be left in the dark with the status of your speaker. We pride ourselves on speedy response time and always keep you updated on all new developments relating to your event. Our experienced agents are personable (after our morning coffee!) and always eager to do whatever it takes to secure a fantastic speaker for your event.
To put it simply, Key Speakers is your one-stop resource for finding, booking and managing speakers for your event. We do the heavy lifting for you. Our dedicated and knowledgeable advisors ensure that your speaker's message and personal brand perfectly align to your event objectives.
Remember that the specific details and offerings may vary among different speakers, so it's always recommended to consult with your Key Speakers representative for accurate information and assistance.
Speaker Fee Range:
$20,000–$25,000
*Ranges are a guideline only, with the low end representing the speaker's virtual fee and the high end representing their in-person fee. Fees are subject to change. Contact us for an exact quote.
Travels From:
California
Related Categories: