Speaker Fee Range:
$14,000–$25,000
*Ranges are a guideline only, with the low end representing the speaker's virtual fee and the high end representing their in-person fee. Fees are subject to change. Contact us for an exact quote.
Travels From:
Pennsylvania
Related Categories:
Kevin Ahmaad Jenkins
One Of America's Emerging Voices on Race, Racism, & Medicine
Kevin Ahmaad Jenkinsm PhD, is a dynamic speaker, author, scholar, a Lecturer at the University of Pennsylvania. Jenkins is appointed within the School of Nursing, the School of Social Policy & Practice, and The Leonard Davis Institute of Health Economics. He is also the director of the Interpreting Attitudes toward Minorities in Medicine (I AM) Research Group.
Kevin Jenkins, who is two-time award winner national journalist examines the influence of race, racism, and psychosocial stress within medicine. Jenkins leads research studies that analyze how stress lethally interacts with vascular-based diseases (e.g., heart disease, chronic kidney disease, and diabetes) and Alzheimer's Disease in high-risk subgroups within the Black community. To best understand how racism makes people sick, Jenkins and his research team work with former professional football players, veterans, and people living with vascular-based diseases to create family-centered culturally sensitive and competent interventions.
Kevin Ahmaad Jenkins is also an…
Under Construction: Rebuilding Corporate Culture with DEI in Mind


Renovating a structure that's already standing remains more difficult than building from the ground up.
Dr. Jenkins helps companies stare down the challenges of changing corporate culture. He provides a blueprint toward re-building corporate culture anchoring equitable engagement and decision-making. Dr. Jenkins helps companies plan, promote, and preserve data-driven DEI best practices. This powerful keynote converts DEI from corporate responsibility to corporate revenue.
Audiences learn:
· Face how to manage through racial crisis and societal injustice.
· Detail how to authentically recruit & retain top talent from underrepresented groups.
· Develop strategic plans and playbooks that roadmap internal & external best practices.


Bringing Equity into ACTION




RECOGNIZE THE SIGNS OF INEQUITY AND CRAFT EVIDENCE-BASED SOLUTIONS THAT BRING EQUITY TO ACTION.



Win When carves a roadmap to professional development through research, humor, and powerful storytelling. Leaning on his past and present platforms, Dr. Kevin curated the best-practices of Black former professional athletes, veterans, and physicians that confronts, informs, and heals the consequences of bias in the corporate America. Countless racial and ethnic minority employees share their struggles with race and identity in the workplace, the suffocation of success, and a looming fear of failure with no long-lasting DEI solutions. Whether a teammate is unaware, indifferent, or ready to act, Win When, leverages necessary power, authentic empathy, and sustainable strategies to bringing equity to action.

PROGRAM TAKEAWAYS:
•Understand the concepts of structural racism, inclusion & diversity, & health equity.
•Interrogate how organizational culture shapes the motivation, scope, and execution of health equity.
•Investigate the process and measurement of achieving racial equity through contemporary best practices.

This program can be tailored for corporate audiences, healthcare professionals, and athletes.

Batteries Not Included: Powering CRITICAL Conversations




A Catalyst for Change that Opens the Path to Healing Dialogue.



Tough corporate conversations about inequity where we work, live, and learn can intimidate anyone. The toxicity of corporate environments surfaces when we host dialogue with no destination. No matter the conflict or crisis, organizations need to know why and how to lead critical conversations about tough topics. Dr. Kevin provides a roadmap and guides your company through the art of authenticate engagement that reconstructs corporate culture. This powerful topic can be delivered as a keynote or workshop for your team. Program Takeaways:

•Provide the Winning Race conversation starters to launch critical conversations with empathy.
•Recognize unheard employees as the experts of their own experiences.
•Implement clear and effective dialogue curriculum that interactively embraces all perspectives.
•Talking the "isms" of our world at work is simply unnatural.
•Regular inclusive dialogue increases revenue while enriching culture.
•Outline and personalize an Inclusion-first culture.



Win When - The 21st Century Challenges of Health Equity




From broken community partnerships to diminished funding, how do we overcome the 21st Century Challenges of Health Equity? This presentation motivates clinicians, researchers, and healthcare leaders to explore the role, recognition, and remediation of inequity in medicine. This presentation teaches healthcare providers and biomedical researchers how to clinically confront the deadly "isms" that prevent quality care and public wellness.

Refund My Freedom - How the Law Created Health Inequity in the Black Community




Spanning from the slavery era to that of "color-blindness", Refund My Freedom details how the heavy-hands of the law creates and continues health inequity in the Black community.

Sticks and Stones - Centering the Language of Racial Health Disparities Research




This presentation confronts how the culture of sickness stigmatizes groups and embellishes the impact of structural inequity. Participants will learn the pathways to health disparities, how social institutions historically promote a culture sickness, and the true need for equity & justice over equality.

Chasing the Boogieman - Critical Methodologies in the Study of Race, Racism & Medicine




The reproduction of methods that fail to capture the social phenomena of racism or its consequence on racial and ethnic minority groups jeopardizes interpretative value. Chasing the Boogieman presents innovative statistical methods and comprehesive research on how racism impacts health.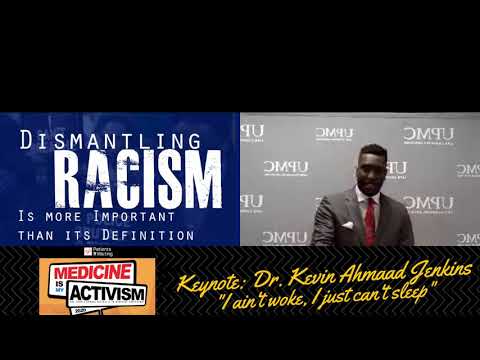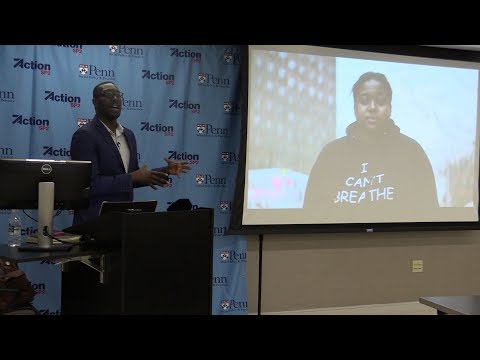 What is Kevin Ahmaad Jenkins's speaking fee?
The typical range for Kevin Ahmaad Jenkins's speaking fee is $14,000–$25,000. The low end of the fee range represents their standard virtual fee. The high end of the fee range represents their standard fee for a US-based in-person speaking engagement. Appearances which require an extended schedule of activities or international travel will possibly exceed this fee range. Speaker fees update frequently. To receive a personalized quote for Kevin Ahmaad Jenkins to speak at your event, please consult with a Key Speakers advisor for up to date information and assistance.
What factors influence the speaker's fee?
Other factors that influence a keynote speaker's fee include their reputation, expertise, demand, experience, duration of the presentation, travel requirements for the event location, and any additional services, activities or customization options they offer.
Are travel expenses included in the speaker's fee?
Travel expenses are typically not included in the listed speaker's fee and are quoted separately. If the speaker needs to travel internationally, fees will be higher. These expenses may include airfare, accommodation, ground transportation at home and in the event city, and meals. We can provide more detailed information about travel expenses and arrangements once you've selected a speaker.
How do I book Kevin Ahmaad Jenkins for my event?
The speaker booking process typically involves the following steps:
Browse our website or reach out to a Key Speakers advisor through our website to explore speaker ideas.
Select a keynote speaker based on their expertise, experience, and suitability for your event.
Contact Key Speakers to confirm the speaker's availability, fees, and any unique requirements. We can also help negotiate fees and terms.
Submit a firm offer to extend the invite to your speaker. These details will be used to create an agreement once the speaker accepts.
All parties coordinate and finalize the terms of the booking, including contract terms and conditions.
Confirm the booking by signing the contract and making the necessary payments.
What types of events do keynote speakers typically speak at?
Keynote speakers can speak at a wide range of events, virtual or in person, including conferences, corporate meetings, industry conventions, seminars, workshops, fundraising galas, educational programs, and other special occasions where an inspirational or informative address is desired.
How do I select the right keynote speaker for my event?
When selecting a keynote speaker, consider the following factors:
The speaker's expertise and knowledge relevant to your event's theme or industry.
Their speaking style, ability to engage the audience, and deliver impactful messages.
Past client testimonials, reviews, or references.
The speaker's availability and fee within your budget.
What are the payment terms and conditions?
A deposit is required upon signing the contract, with the remaining balance due 2–4 weeks before the event. If the event is taking place within 30 days, the full balance is due upon signing.
How far in advance should I book a keynote speaker?
It is generally advisable to book a keynote speaker as early as possible, especially if you have a specific speaker in mind or if your event is during a peak season holiday. Ideally, booking a speaker three to six months in advance can increase the chances of securing your desired speaker.
Can you help me with the logistics and technical requirements for the speaker's presentation?
Yes, we can assist you with the logistics and technical requirements for the speaker's presentation. We stay actively involved during pre-event planning to coordinate with you and ensure that the necessary audiovisual equipment, staging, lighting, and other technical aspects are in place for a successful presentation.
Are there any special requirements or accommodations that need to be considered for the speaker?
Keynote speakers may have specific requirements or accommodations that need to be considered, such as travel arrangements, accommodation preferences, dietary restrictions, or accessibility needs. Some speakers have a performance rider we include in the contract, others have minimal requirements.
Do keynote speakers offer customization options for their presentations?
Yes, many keynote speakers offer customization options for their presentations. They can tailor their content, examples, or case studies to align with your event's theme, industry, or specific audience. Discuss your customization needs with us so we can guide you accordingly.
Can the speaker participate in pre-event activities such as panel discussions or Q&A sessions?
Some keynote speakers are open to participating in pre-event activities such as panel discussions, Q&A sessions, or meet-and-greet sessions. Please share your specific requirements with us during the firm offer phase, so we can work on getting you everything you need.
How long is a typical keynote speech?
The duration of a standard keynote speech can vary depending on the speaker and the event's schedule. Typically, keynote speeches range from 30 minutes to 90 minutes, including any Q&A sessions or interactive elements. Some speakers can accommodate half or full day sessions and extended keynotes. Discuss the desired duration with your representative to determine the appropriate length for participation.
Can I provide feedback or reviews about the speaker's performance?
Yes, we encourage and appreciate feedback about the speaker's performance as well as our services. You can share your feedback via email after the event, or via our survey feedback form. Your feedback can help them improve our services and assist other clients in making informed decisions.
Are there any discounts or special offers available for booking multiple speakers or multiple events?
Often, yes. It's worth inquiring about such possibilities with your Key Speakers representative to explore any available cost-savings options.
Why book Kevin Ahmaad Jenkins though Key Speakers?
We provide a comprehensive service that takes the guesswork out of hiring a speaker—from speaker selection to logistics to post-event feedback. We know you have lots of responsibilities on top of finding and coordinating event speakers, so having a committed and proactive partner on your side that is an expert with the talent booking process is crucial. Every time you book a speaker with Key, your dedicated events manager will support you throughout the entire planning process. We work closely with you from speaker selection to post-event success and always ensure that your needs are addressed first.
We help you negotiate contractual details such as speaker fees and travel terms so that you end up with the most favorable deal. Leave the fine print to us so you can focus on other aspects of your event. Key Speakers mediates and absorbs some of the contractual risks that inherently come with booking a keynote speaker.
With our highly communicative booking and proposal model, you'll never be left in the dark with the status of your speaker. We pride ourselves on speedy response time and always keep you updated on all new developments relating to your event. Our experienced agents are personable (after our morning coffee!) and always eager to do whatever it takes to secure a fantastic speaker for your event.
To put it simply, Key Speakers is your one-stop resource for finding, booking and managing speakers for your event. We do the heavy lifting for you. Our dedicated and knowledgeable advisors ensure that your speaker's message and personal brand perfectly align to your event objectives.
Remember that the specific details and offerings may vary among different speakers, so it's always recommended to consult with your Key Speakers representative for accurate information and assistance.
Speaker Fee Range:
$14,000–$25,000
*Ranges are a guideline only, with the low end representing the speaker's virtual fee and the high end representing their in-person fee. Fees are subject to change. Contact us for an exact quote.
Travels From:
Pennsylvania
Related Categories:
Request Kevin Ahmaad Jenkins
Connect with us to learn more about booking this speaker for your event.