Speaker Fee Range:
$9,000–$20,000
*Ranges are a guideline only, with the low end representing the speaker's virtual fee and the high end representing their in-person fee. Fees are subject to change. Contact us for an exact quote.
Travels From:
International
Related Categories:
Mark Gallagher
Formula One Industry Executive
Mark Gallagher has held senior roles in the high performance environment of Formula 1 motor racing for over 30 years, and today is an author, broadcaster and industry analyst who continues to work with drivers and teams at the forefront of this global sport.
Mark's management career in Formula 1 included more than a decade on the management board of the highly successful Jordan Grand Prix team, running the world famous Cosworth engine business and helping establish the commercial arm of Red Bull Racing which went on to become 4-times World Champions.
During his career Mark has been a member of the technical working groups within the sport's governing body, the FIA, tasked with tackling challenges including environmental sustainability and safety, the latter being central to the sport's regulatory environment. He spent two years working on the energy efficiency regulations adopted by Formula…
TEAMWORK: How a Team Culture Fuels High Performance


A Formula One team has to design, manufacture, develop and operate a high performance vehicle which combines technologies from aerospace, automotive and ICT. Compliance is essential, so too ensuring that the cars are safe, reliable and high performing. Deadlines cannot be missed; the Grands Prix which comprise the FIA Formula One World Championships represent series of non-negotiable deadlines.

Team work is key; the top teams have 1000 staff, only 10% of whom attend the races, so the high performance team work starts weeks, months and years before an event in the research & development facilities and factories where these fascinating Formula One machines are developed. Trackside, the high performance team work continues, perfectly exemplified by the pit crews who can execute precision pit stops in 2 seconds.

Developing the right team behaviour and culture is a key focus for the leadership teams. This means ensuring that everyone is accountable, takes responsibility and understands the importance of avoiding silo-mentality and embracing cross functional communications.

Alignment behind the team's strategies and ambitious goals is a vital, so too having the agility to flex strategy in the face of constant changes in technology and the performance of competitors.

Data-Driven Performance


More than any other sport, Formula One has embraced a data-driven business culture, particularly as regards its near-obsession with marginal gains and continuous improvement.

Starting in the late 1980's teams began to develop the ability to gather, process, store and utilise information streams in order to better manage risk, optimise performance and guarantee outcomes.

Data acquisition and analytics is now a cornerstone technology, enabling drivers, trackside engineers and headquarters staff to determine precisely how the car and driver is behaving, diagnose issues, resolve problems and speed decision making. As information flows seamlessly around the globe, linking car, team and factory, data security is essential, and robust systems ensure protection from multiple threats.

The use of simulators has transformed driver training, enabling systems to be learned, tested and developed in a virtual environment prior to real-world deployment. And with the advent of additive manufacturing, machine learning and AI across Formula One, the sport's use of Big Data to transform all aspects of its operations is set to accelerate further.

Safety and Risk Management


Safety is a first order priority in Formula One and the last 25 years have seen a profound change to the way in which the sport manages risk. Between 1950 and 1994 there were over 40 driver fatalities at events; there has been one since. This has been made possible by creating clear priorities as regards safety, mandated by the sport's leadership and shared by the individual teams and race promoters.

Process safety has played a key part in this transformation, whilst a data-driven approach to understanding incidents and accidents, backed up by extensive research and development, has created cars capable of withstanding high-energy impacts, and fully protecting their occupants.

The safety and risk management story goes far beyond the racing itself, the employees and contractors of the teams benefitting from best practices shared between the industry's HSE management. Furthermore the sport's governing body, the FIA, transfers knowledge gained from motor sport into promoting road safety around the world through its Action for Road Safety Campaign, employing the United Nations Safe Systems Approach and is a founding partner of the European New Car Approval Programme (EuroNCAP) which has transformed vehicle safety.

Change and Transformation


Business models break, new ones develop, technology evolves, regulations are revised and customers alter buying habits.

Every industry is witnessing change, and Formula One is no different; as a multi-billion dollar sport it has seen unprecedented change in the last 20 years. The number of events has grown, shifting from its heartland of Europe to a truly global calendar which sees 65% of events in long-haul destinations. The media landscape is changing out of all recognition; gone are the audiences made up of families watching television together, instead global sports are having to develop products to appeal to all ages and demographics, across multiple digital media platforms.

Not only are the sport's teams doing business in new places and in new ways, but diversification strategies are being implemented as business models evolve. The EU ban on Tobacco Advertising and Sponsorship in 2005 caused a seismic shift, so do did the aftermath of the 2008 financial crisis. Today teams are selling technology solutions into diverse sectors including automotive, healthcare, pharmaceuticals and aerospace; a radical transformation for Formula One teams, now operating as technology providers to industry.

Above all, Formula One's leadership teams have had to communicate, manage and implement transformation strategies, bringing their teams with them, and ensuring that they make the most from embracing change.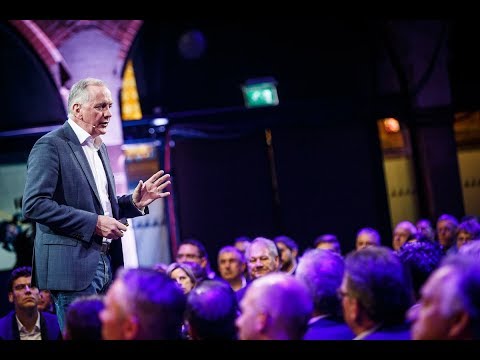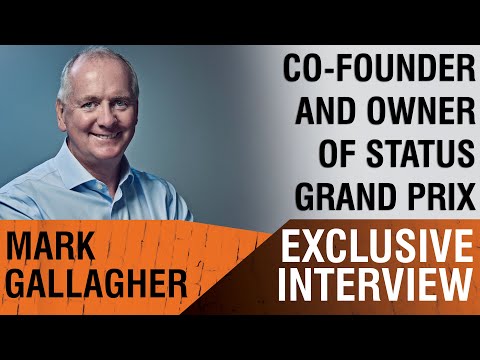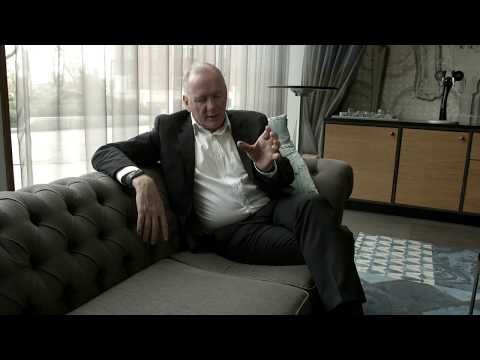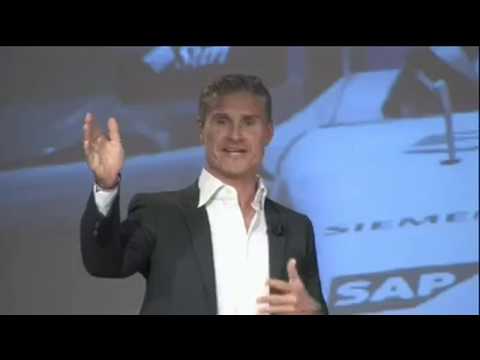 What is Mark Gallagher's speaking fee?
The typical range for Mark Gallagher's speaking fee is $9,000–$20,000. The low end of the fee range represents their standard virtual fee. The high end of the fee range represents their standard fee for a US-based in-person speaking engagement. Appearances which require an extended schedule of activities or international travel will possibly exceed this fee range. Speaker fees update frequently. To receive a personalized quote for Mark Gallagher to speak at your event, please consult with a Key Speakers advisor for up to date information and assistance.
What factors influence the speaker's fee?
Other factors that influence a keynote speaker's fee include their reputation, expertise, demand, experience, duration of the presentation, travel requirements for the event location, and any additional services, activities or customization options they offer.
Are travel expenses included in the speaker's fee?
Travel expenses are typically not included in the listed speaker's fee and are quoted separately. If the speaker needs to travel internationally, fees will be higher. These expenses may include airfare, accommodation, ground transportation at home and in the event city, and meals. We can provide more detailed information about travel expenses and arrangements once you've selected a speaker.
How do I book Mark Gallagher for my event?
The speaker booking process typically involves the following steps:
Browse our website or reach out to a Key Speakers advisor through our website to explore speaker ideas.
Select a keynote speaker based on their expertise, experience, and suitability for your event.
Contact Key Speakers to confirm the speaker's availability, fees, and any unique requirements. We can also help negotiate fees and terms.
Submit a firm offer to extend the invite to your speaker. These details will be used to create an agreement once the speaker accepts.
All parties coordinate and finalize the terms of the booking, including contract terms and conditions.
Confirm the booking by signing the contract and making the necessary payments.
What types of events do keynote speakers typically speak at?
Keynote speakers can speak at a wide range of events, virtual or in person, including conferences, corporate meetings, industry conventions, seminars, workshops, fundraising galas, educational programs, and other special occasions where an inspirational or informative address is desired.
How do I select the right keynote speaker for my event?
When selecting a keynote speaker, consider the following factors:
The speaker's expertise and knowledge relevant to your event's theme or industry.
Their speaking style, ability to engage the audience, and deliver impactful messages.
Past client testimonials, reviews, or references.
The speaker's availability and fee within your budget.
What are the payment terms and conditions?
A deposit is required upon signing the contract, with the remaining balance due 2–4 weeks before the event. If the event is taking place within 30 days, the full balance is due upon signing.
How far in advance should I book a keynote speaker?
It is generally advisable to book a keynote speaker as early as possible, especially if you have a specific speaker in mind or if your event is during a peak season holiday. Ideally, booking a speaker three to six months in advance can increase the chances of securing your desired speaker.
Can you help me with the logistics and technical requirements for the speaker's presentation?
Yes, we can assist you with the logistics and technical requirements for the speaker's presentation. We stay actively involved during pre-event planning to coordinate with you and ensure that the necessary audiovisual equipment, staging, lighting, and other technical aspects are in place for a successful presentation.
Are there any special requirements or accommodations that need to be considered for the speaker?
Keynote speakers may have specific requirements or accommodations that need to be considered, such as travel arrangements, accommodation preferences, dietary restrictions, or accessibility needs. Some speakers have a performance rider we include in the contract, others have minimal requirements.
Do keynote speakers offer customization options for their presentations?
Yes, many keynote speakers offer customization options for their presentations. They can tailor their content, examples, or case studies to align with your event's theme, industry, or specific audience. Discuss your customization needs with us so we can guide you accordingly.
Can the speaker participate in pre-event activities such as panel discussions or Q&A sessions?
Some keynote speakers are open to participating in pre-event activities such as panel discussions, Q&A sessions, or meet-and-greet sessions. Please share your specific requirements with us during the firm offer phase, so we can work on getting you everything you need.
How long is a typical keynote speech?
The duration of a standard keynote speech can vary depending on the speaker and the event's schedule. Typically, keynote speeches range from 30 minutes to 90 minutes, including any Q&A sessions or interactive elements. Some speakers can accommodate half or full day sessions and extended keynotes. Discuss the desired duration with your representative to determine the appropriate length for participation.
Can I provide feedback or reviews about the speaker's performance?
Yes, we encourage and appreciate feedback about the speaker's performance as well as our services. You can share your feedback via email after the event, or via our survey feedback form. Your feedback can help them improve our services and assist other clients in making informed decisions.
Are there any discounts or special offers available for booking multiple speakers or multiple events?
Often, yes. It's worth inquiring about such possibilities with your Key Speakers representative to explore any available cost-savings options.
Why book Mark Gallagher though Key Speakers?
We provide a comprehensive service that takes the guesswork out of hiring a speaker—from speaker selection to logistics to post-event feedback. We know you have lots of responsibilities on top of finding and coordinating event speakers, so having a committed and proactive partner on your side that is an expert with the talent booking process is crucial. Every time you book a speaker with Key, your dedicated events manager will support you throughout the entire planning process. We work closely with you from speaker selection to post-event success and always ensure that your needs are addressed first.
We help you negotiate contractual details such as speaker fees and travel terms so that you end up with the most favorable deal. Leave the fine print to us so you can focus on other aspects of your event. Key Speakers mediates and absorbs some of the contractual risks that inherently come with booking a keynote speaker.
With our highly communicative booking and proposal model, you'll never be left in the dark with the status of your speaker. We pride ourselves on speedy response time and always keep you updated on all new developments relating to your event. Our experienced agents are personable (after our morning coffee!) and always eager to do whatever it takes to secure a fantastic speaker for your event.
To put it simply, Key Speakers is your one-stop resource for finding, booking and managing speakers for your event. We do the heavy lifting for you. Our dedicated and knowledgeable advisors ensure that your speaker's message and personal brand perfectly align to your event objectives.
Remember that the specific details and offerings may vary among different speakers, so it's always recommended to consult with your Key Speakers representative for accurate information and assistance.
Speaker Fee Range:
$9,000–$20,000
*Ranges are a guideline only, with the low end representing the speaker's virtual fee and the high end representing their in-person fee. Fees are subject to change. Contact us for an exact quote.
Travels From:
International
Related Categories:
Request Mark Gallagher
Connect with us to learn more about booking this speaker for your event.