Speaker Fee Range:
$10,000–$20,000
*Ranges are a guideline only, with the low end representing the speaker's virtual fee and the high end representing their in-person fee. Fees are subject to change. Contact us for an exact quote.
Travels From:
California
Related Categories:
Marita Cheng
Technology Speaker, Founder of Robogals, Aipoly & Aubot
Marita Cheng AM, inducted as the youngest Member of the Order of Australia in 2019, named by Forbes as one of the World's Top 50 Women In Tech 2018, Forbes 30 Under 30 2016, and 2012 Young Australian of the Year, is a technology entrepreneur and women in technology advocate. Marita Cheng is the founder and CEO of Aubot (formerly called 2Mar Robotics), which makes a telepresence robot, Teleport, for kids with cancer in hospital to attend school, people with a disability to attend work and to monitor and socialize with elderly people. Teleports have been sold to offices, museums, coworking spaces, for kids with cancer in hospitals and for security. As well as telepresence robots, aubot does research and development in robotic arms, virtual reality and autonomous mapping and navigation.
Aubot has been recognized on a global scale through the Forbes 30 Under 30 Asia…
Entrepreneurship: Engineering Something From Nothing


From teaching thousands of girls how to build robots, to helping the blind navigate their daily lives, to building robots to assist people with disabilities, time and time again, Marita Cheng has managed to create projects with a global impact. Learn the methodology which Marita uses to create projects from just an idea to multi-million dollar enterprises impacting millions of people. From using known concepts such as "3 Month Goals" and "Accountability Buddies" to new ideas such as "The Wall of Change", and the "Uncomfortable Zone" figure out how you too can choose a project and go from zero to "woah, what did I just create?" in a few short months.



Key Takeaways:


• A framework to get any project (at any stage) off the ground
• "Accountability Buddies" and "The Wall of Change" to ensure you achieve your goals
• Inspiring examples of the concepts being used to create global movements

"Robot Queen to Change the World"


These are actual headlines from national Australian newspapers. Learn how Marita Cheng went from small town girl living in government housing to conquering the globe as one of Forbes Top 50 Women in Tech in the World, and the second youngest person to become a Member of the Order of Australia. Noticing the limited number of girls in her engineering class, at the age of 19, Marita founded Robogals to inspire girls into robotics, growing the organization into an international movement. She followed that up with artificial intelligence company Aipoly to help the blind identify objects in real time, which resonated with millions of people. And robotics company Aubot, making robots to help people in their everyday lives. Hold on tight as pocket rocket Marita shares how she changed the world.



Key Takeaways:


• The only failure is failure to try
• Do your best at what's in front of you, and more opportunities will present themselves
• Choose yourself

Leading Teams Through Your Computer


As the founding CEO of Robogals, Marita led thousands of volunteers throughout the USA, Australia, UK, Japan and New Zealand, to teach 140,000 girls robotics globally. To achieve this huge feat, Marita needed to manage and inspire teams across the globe to take actions - all through her computer. How do you motivate people when they're far away? How do you create community when your team is isolated from one another?



Key Takeaways:


• Creating community around a common vision
• Giving effective feedback and praise to optimise employee engagement
• Frontloading asynchronous communication to set your team up to win

My Bot, Your Bot, Aubot


What do you think of when you think of a robot? R2D2 or C3PO from Star Wars? Sonny from Isaac Asimov and Will Smith's I, Robot? Or a robot in a factory stamping out panels for your Toyota? In the future, we were promised robots, so where are they all now? Join Forbes 30 Under 30 robotics founder Marita Cheng on a deep dive of robotics. From robots that coexist alongside us in our everyday environments, to the robots we don't see behind the scenes, making it easier than ever for us to raise our standard of living, and the robots Aubot has made to help people in their daily lives. What's happening now, where is it taking us going forward, and when will we finally get our own personal butlers, like Rosie from the Jetsons?



Key Takeaways:


• All the robots helping us today
• The big robotics projects: Where the investment and talent are heading
• Robot trends of the future

What's Real with Artificial Intelligence?


What's actually happening in the world of artificial intelligence? What are people working on? What results are they seeing? Is it increasing productivity? Across the main industries, let's look at a snapshot of artificial intelligence to see what's happening. Marita Cheng, cofounder of artificial intelligence company Aipoly, which won Best of Innovation Awards at CES 2017 and 2018, will take you on this journey through the most exciting artificial intelligence companies and projects happening today.



Key Takeaways:


• Overview of what's hot in artificial intelligence
• Ideas for artificial intelligence projects you could work on in your business
• Examples of companies using AI around the world to transform industries

Robogals: How Artificial Intelligence Won't Take Your Job, But Teen Girls Might


When Marita first entered her engineering classes, she thought, "where are all the girls?" And so in her second year at university, she decided to do something about it. She founded Robogals to get girls interested in engineering and technology careers and tertiary studies by going to schools with robots and teaching girls how to build and program them. Now, the organization has taught over 100,000 girls in 11 countries. Awarded a prestigious Churchill Fellowship to study "strategies to get girls interested in engineering", Marita shares insights from the USA, Canada, the UK, Germany, Jamaica, Japan and Australia on getting girls excited about engineering and giving them the tools to take on any challenge. For her work with Robogals, Marita received the Anita Borg Change Agent Award, Global Engineering Deans Council Diversity Award, and was named the Young Australian of the Year.



Key Takeaways:


• The exciting world of science, technology, engineering, mathematics
• From little things, big things grow
• Scale your impact with technology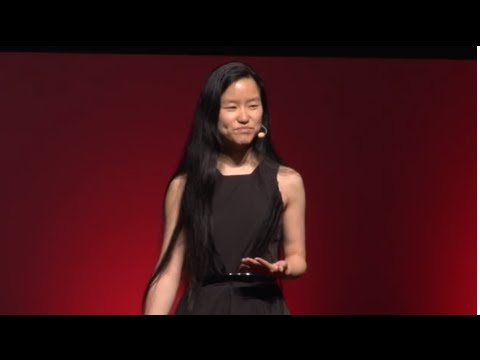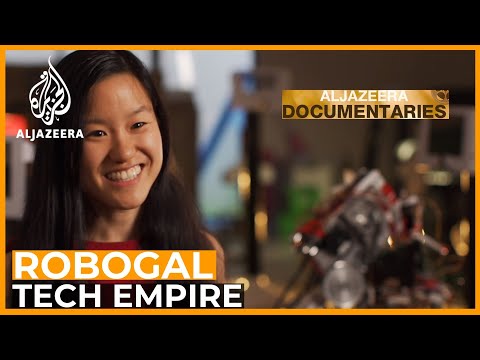 What is Marita Cheng's speaking fee?
The typical range for Marita Cheng's speaking fee is $10,000–$20,000. The low end of the fee range represents their standard virtual fee. The high end of the fee range represents their standard fee for a US-based in-person speaking engagement. Appearances which require an extended schedule of activities or international travel will possibly exceed this fee range. Speaker fees update frequently. To receive a personalized quote for Marita Cheng to speak at your event, please consult with a Key Speakers advisor for up to date information and assistance.
What factors influence the speaker's fee?
Other factors that influence a keynote speaker's fee include their reputation, expertise, demand, experience, duration of the presentation, travel requirements for the event location, and any additional services, activities or customization options they offer.
Are travel expenses included in the speaker's fee?
Travel expenses are typically not included in the listed speaker's fee and are quoted separately. If the speaker needs to travel internationally, fees will be higher. These expenses may include airfare, accommodation, ground transportation at home and in the event city, and meals. We can provide more detailed information about travel expenses and arrangements once you've selected a speaker.
How do I book Marita Cheng for my event?
The speaker booking process typically involves the following steps:
Browse our website or reach out to a Key Speakers advisor through our website to explore speaker ideas.
Select a keynote speaker based on their expertise, experience, and suitability for your event.
Contact Key Speakers to confirm the speaker's availability, fees, and any unique requirements. We can also help negotiate fees and terms.
Submit a firm offer to extend the invite to your speaker. These details will be used to create an agreement once the speaker accepts.
All parties coordinate and finalize the terms of the booking, including contract terms and conditions.
Confirm the booking by signing the contract and making the necessary payments.
What types of events do keynote speakers typically speak at?
Keynote speakers can speak at a wide range of events, virtual or in person, including conferences, corporate meetings, industry conventions, seminars, workshops, fundraising galas, educational programs, and other special occasions where an inspirational or informative address is desired.
How do I select the right keynote speaker for my event?
When selecting a keynote speaker, consider the following factors:
The speaker's expertise and knowledge relevant to your event's theme or industry.
Their speaking style, ability to engage the audience, and deliver impactful messages.
Past client testimonials, reviews, or references.
The speaker's availability and fee within your budget.
What are the payment terms and conditions?
A deposit is required upon signing the contract, with the remaining balance due 2–4 weeks before the event. If the event is taking place within 30 days, the full balance is due upon signing.
How far in advance should I book a keynote speaker?
It is generally advisable to book a keynote speaker as early as possible, especially if you have a specific speaker in mind or if your event is during a peak season holiday. Ideally, booking a speaker three to six months in advance can increase the chances of securing your desired speaker.
Can you help me with the logistics and technical requirements for the speaker's presentation?
Yes, we can assist you with the logistics and technical requirements for the speaker's presentation. We stay actively involved during pre-event planning to coordinate with you and ensure that the necessary audiovisual equipment, staging, lighting, and other technical aspects are in place for a successful presentation.
Are there any special requirements or accommodations that need to be considered for the speaker?
Keynote speakers may have specific requirements or accommodations that need to be considered, such as travel arrangements, accommodation preferences, dietary restrictions, or accessibility needs. Some speakers have a performance rider we include in the contract, others have minimal requirements.
Do keynote speakers offer customization options for their presentations?
Yes, many keynote speakers offer customization options for their presentations. They can tailor their content, examples, or case studies to align with your event's theme, industry, or specific audience. Discuss your customization needs with us so we can guide you accordingly.
Can the speaker participate in pre-event activities such as panel discussions or Q&A sessions?
Some keynote speakers are open to participating in pre-event activities such as panel discussions, Q&A sessions, or meet-and-greet sessions. Please share your specific requirements with us during the firm offer phase, so we can work on getting you everything you need.
How long is a typical keynote speech?
The duration of a standard keynote speech can vary depending on the speaker and the event's schedule. Typically, keynote speeches range from 30 minutes to 90 minutes, including any Q&A sessions or interactive elements. Some speakers can accommodate half or full day sessions and extended keynotes. Discuss the desired duration with your representative to determine the appropriate length for participation.
Can I provide feedback or reviews about the speaker's performance?
Yes, we encourage and appreciate feedback about the speaker's performance as well as our services. You can share your feedback via email after the event, or via our survey feedback form. Your feedback can help them improve our services and assist other clients in making informed decisions.
Are there any discounts or special offers available for booking multiple speakers or multiple events?
Often, yes. It's worth inquiring about such possibilities with your Key Speakers representative to explore any available cost-savings options.
Why book Marita Cheng though Key Speakers?
We provide a comprehensive service that takes the guesswork out of hiring a speaker—from speaker selection to logistics to post-event feedback. We know you have lots of responsibilities on top of finding and coordinating event speakers, so having a committed and proactive partner on your side that is an expert with the talent booking process is crucial. Every time you book a speaker with Key, your dedicated events manager will support you throughout the entire planning process. We work closely with you from speaker selection to post-event success and always ensure that your needs are addressed first.
We help you negotiate contractual details such as speaker fees and travel terms so that you end up with the most favorable deal. Leave the fine print to us so you can focus on other aspects of your event. Key Speakers mediates and absorbs some of the contractual risks that inherently come with booking a keynote speaker.
With our highly communicative booking and proposal model, you'll never be left in the dark with the status of your speaker. We pride ourselves on speedy response time and always keep you updated on all new developments relating to your event. Our experienced agents are personable (after our morning coffee!) and always eager to do whatever it takes to secure a fantastic speaker for your event.
To put it simply, Key Speakers is your one-stop resource for finding, booking and managing speakers for your event. We do the heavy lifting for you. Our dedicated and knowledgeable advisors ensure that your speaker's message and personal brand perfectly align to your event objectives.
Remember that the specific details and offerings may vary among different speakers, so it's always recommended to consult with your Key Speakers representative for accurate information and assistance.
Speaker Fee Range:
$10,000–$20,000
*Ranges are a guideline only, with the low end representing the speaker's virtual fee and the high end representing their in-person fee. Fees are subject to change. Contact us for an exact quote.
Travels From:
California
Related Categories:
Request Marita Cheng
Connect with us to learn more about booking this speaker for your event.