Speaker Fee Range:
$10,000–$20,000
*Ranges are a guideline only, with the low end representing the speaker's virtual fee and the high end representing their in-person fee. Fees are subject to change. Contact us for an exact quote.
Travels From:
Oregon
Related Categories:
Kathy Varol
Purpose Strategy Expert, Corporate Social Responsibility (CSR) & ESG Consultant
Kathy helps her clients use purpose and ESG to stand out in a competitive environment, attract the best talent, gain consumer loyalty, and fully harness the innovative brain power of their employees (innovation that keeps them miles ahead of the competition). She shares her deep knowledge and "how to" with clients, so they can skip the hard lessons and go straight to strategies that work.
Kathy has 20 years of experience across brand marketing, strategy and impact, working at established brands like adidas, MillerCoors and Microsoft.
Through her experience, Kathy has developed a repeatable 4-step process to become a purpose-led brand: The Brand Purpose Model. When businesses embed purpose into the heart of their strategy, they don't just disrupt their industry. They also bring humanity into the workplace, shape the future, and impact the world.
Kathy created…
Drive Profit with Purpose. Become Remarkable. Accelerate Growth


How do you stand out in an increasingly competitive marketplace? How do you attract top talent? How do you increase profitability?

You do something remarkable. Purpose makes brands remarkable.

As consumers, we're putting our dollars toward companies with aligned values. 85% of millennials in the United States would switch brands for a good cause, and 50% of growth in consumer goods went to sustainability marketed products between 2013 and 2018.

As employees we're looking for meaning in our careers, and the best talent is choosing to work for organizations that feed their heart as well as their bank account. 92% of millennials believe that working for an environmentally and socially responsible company is important.

In the modern world, companies without a purpose beyond profit will be left behind. You can either be a pioneering force for good in your industry, or the disrupted.

I built the global purpose strategy for adidas, a 22 billion dollar company, encompassing everything adidas does to positively impact people and planet. Through trial and error, I've learned what works, and what doesn't.

Through my work, a model emerged.

A way to successfully use purpose to drive profit.

In the Drive Profit with Purpose keynote, I will reveal my 4-step Brand Purpose Model to engage your organization, inspire innovation, and win the hearts of your consumers.

You Will Learn:
-7 common mistakes in creating a purpose-led organization
-Why a corporate social responsibility department won't get you the impact – or the credit – you want
-How to get the best talent knocking on your door and have the most engaged employees
-Why doing good is the magic bullet to get the most powerful form of advertising (for free!)

This Keynote Is Perfect For Leaders And Companies:
-Competing in a crowded market
-Creating differentiation through marketing, ingredients and/or process
-Struggling with a talent shortage, high turnover, and/or high employee disengagement
-Looking to accelerate growth and increase ROI (in a sustainable way)
-Ready to unlock the innovative brain power of their employees

How to Harness The Superpower of Diversity to Create An Innovative Culture


Diversity is one of the most vital qualities for organizations that want to lead their industries.

Research shows that diversity can promote problem-solving and innovation. Culturally and ethnically diverse companies are more likely to outperform their competitors by 33%; highly diverse teams are 13 times more likely to have engaged employees; and companies with above-average diversity have 19% higher innovation revenues.

Unfortunately, most businesses unintentionally create barriers to collaboration and stifle the innovation potential they have waiting to be unleashed across their workforce. They incentivize groupthink, and constrain the power of diversity – the superpower of their workforce.

In this keynote, Kathy will reveal how business leaders can harness the superpower of their diverse workforce to create an innovative culture.

You Will Learn:
-How adidas leveraged the entire North American team to innovate a turnaround for their running business
-The most common unintentional barriers to collaboration and creativity (and how you can remove them)
-How most modern workplaces stifle cognitive diversity and undermine creativity
-How to promote sharing of unique viewpoints and avoid groupthink
-Why the trickiest problems are often solved by outsiders to the field

This Keynote Is Perfect For Leaders And Companies:
-Struggling to foster collaboration across company silos and departments
-Running into groupthink and "yes men" cultural conformity
-Using the old playbook year after year, and no longer getting the same ROI
-Know they could do more to cultivate a culture where their talented and diverse employees can shine

Unlock Exponential Results by Nurturing Purpose, People and Culture


Data clearly shows that businesses that nurture their purpose, people, and culture unlock exponential results: engaged employees, loyal consumers, increased innovation, and accelerated growth.

In this keynote through captivating business stories, I will share why shifting the focus from your output (revenue) to your inputs (purpose, people and culture) will drive better results. I will also share concrete strategies you use right away to nurture each of these business inputs.

In the keynote you will learn:
-An important lesson business can learn from the best performing athletes
-The toxic beliefs that have infected workplace cultures (and how to shift them)
-How the world's most loved companies use purpose to cultivate enviable consumer loyalty (and how you can too)
-Unconventional ways to innovate your talent pipeline and increase diversity
-The secret to creating a culture of collaboration, innovation, and continuous improvement

This Keynote Is Perfect For Leaders And Companies:
-Competing in an increasingly crowded market and struggling to stand out
-Experiencing high turnover, and/or high employee disengagement
-Struggling to foster collaboration across company silos and departments
-Running into groupthink and "yes men" cultural conformity

Creating an Effective ESG Strategy: from Zero to Execution


Will your company be able to survive images of your product prominently floating in the Great Pacific Garbage Patch on news segments highlighting environmental devastation?

Will your company be able to stay rooted in fossil fuels when the world has moved on to renewable energy?

Will anyone still choose you when your competitor innovates a zero-waste approach that employees are rallied around and consumers feel good about?

An effective ESG strategy future-proofs the business strategy.

From 2011 to 2018, the proportion of S&P 500 companies reporting on their sustainability efforts, corporate social responsibility activities, and ESG performance increased from just under 20% to 86%.

ESG has become an expected way of operating, and YOU don't want to get left behind. But most business leaders don't know where to start and lack a clear approach to help guide them.

This is understandable. The ESG ecosystem is complex. Currently, there are over 600 ESG ratings and rankings systems globally. It's no surprise ESG can feel overwhelming.

In my Creating an Effective ESG Strategy keynote, I will share my 4-step process that will enable you to create an effective ESG strategy, establish a continuous improvement process, and set-up transparent reporting.

You Will learn:
-Why an effective ESG strategy can help your company become a trusted leader in your industry
-How to determine which ESG topics (and metrics) are the right ones for your business
-How to establish a symbiotic relationship between your ESG strategy and a business-integrated purpose
-The secret to achieving seemingly impossible ESG moonshots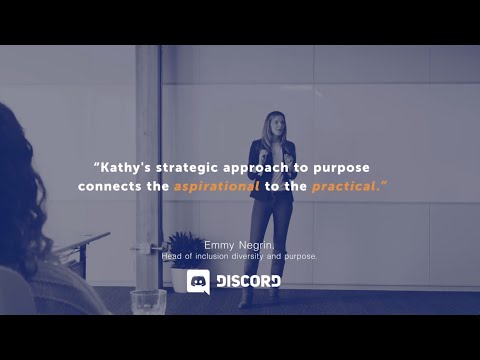 What is Kathy Varol's speaking fee?
The typical range for Kathy Varol's speaking fee is $10,000–$20,000. The low end of the fee range represents their standard virtual fee. The high end of the fee range represents their standard fee for a US-based in-person speaking engagement. Appearances which require an extended schedule of activities or international travel will possibly exceed this fee range. Speaker fees update frequently. To receive a personalized quote for Kathy Varol to speak at your event, please consult with a Key Speakers advisor for up to date information and assistance.
What factors influence the speaker's fee?
Other factors that influence a keynote speaker's fee include their reputation, expertise, demand, experience, duration of the presentation, travel requirements for the event location, and any additional services, activities or customization options they offer.
Are travel expenses included in the speaker's fee?
Travel expenses are typically not included in the listed speaker's fee and are quoted separately. If the speaker needs to travel internationally, fees will be higher. These expenses may include airfare, accommodation, ground transportation at home and in the event city, and meals. We can provide more detailed information about travel expenses and arrangements once you've selected a speaker.
How do I book Kathy Varol for my event?
The speaker booking process typically involves the following steps:
Browse our website or reach out to a Key Speakers advisor through our website to explore speaker ideas.
Select a keynote speaker based on their expertise, experience, and suitability for your event.
Contact Key Speakers to confirm the speaker's availability, fees, and any unique requirements. We can also help negotiate fees and terms.
Submit a firm offer to extend the invite to your speaker. These details will be used to create an agreement once the speaker accepts.
All parties coordinate and finalize the terms of the booking, including contract terms and conditions.
Confirm the booking by signing the contract and making the necessary payments.
What types of events do keynote speakers typically speak at?
Keynote speakers can speak at a wide range of events, virtual or in person, including conferences, corporate meetings, industry conventions, seminars, workshops, fundraising galas, educational programs, and other special occasions where an inspirational or informative address is desired.
How do I select the right keynote speaker for my event?
When selecting a keynote speaker, consider the following factors:
The speaker's expertise and knowledge relevant to your event's theme or industry.
Their speaking style, ability to engage the audience, and deliver impactful messages.
Past client testimonials, reviews, or references.
The speaker's availability and fee within your budget.
What are the payment terms and conditions?
A deposit is required upon signing the contract, with the remaining balance due 2–4 weeks before the event. If the event is taking place within 30 days, the full balance is due upon signing.
How far in advance should I book a keynote speaker?
It is generally advisable to book a keynote speaker as early as possible, especially if you have a specific speaker in mind or if your event is during a peak season holiday. Ideally, booking a speaker three to six months in advance can increase the chances of securing your desired speaker.
Can you help me with the logistics and technical requirements for the speaker's presentation?
Yes, we can assist you with the logistics and technical requirements for the speaker's presentation. We stay actively involved during pre-event planning to coordinate with you and ensure that the necessary audiovisual equipment, staging, lighting, and other technical aspects are in place for a successful presentation.
Are there any special requirements or accommodations that need to be considered for the speaker?
Keynote speakers may have specific requirements or accommodations that need to be considered, such as travel arrangements, accommodation preferences, dietary restrictions, or accessibility needs. Some speakers have a performance rider we include in the contract, others have minimal requirements.
Do keynote speakers offer customization options for their presentations?
Yes, many keynote speakers offer customization options for their presentations. They can tailor their content, examples, or case studies to align with your event's theme, industry, or specific audience. Discuss your customization needs with us so we can guide you accordingly.
Can the speaker participate in pre-event activities such as panel discussions or Q&A sessions?
Some keynote speakers are open to participating in pre-event activities such as panel discussions, Q&A sessions, or meet-and-greet sessions. Please share your specific requirements with us during the firm offer phase, so we can work on getting you everything you need.
How long is a typical keynote speech?
The duration of a standard keynote speech can vary depending on the speaker and the event's schedule. Typically, keynote speeches range from 30 minutes to 90 minutes, including any Q&A sessions or interactive elements. Some speakers can accommodate half or full day sessions and extended keynotes. Discuss the desired duration with your representative to determine the appropriate length for participation.
Can I provide feedback or reviews about the speaker's performance?
Yes, we encourage and appreciate feedback about the speaker's performance as well as our services. You can share your feedback via email after the event, or via our survey feedback form. Your feedback can help them improve our services and assist other clients in making informed decisions.
Are there any discounts or special offers available for booking multiple speakers or multiple events?
Often, yes. It's worth inquiring about such possibilities with your Key Speakers representative to explore any available cost-savings options.
Why book Kathy Varol though Key Speakers?
We provide a comprehensive service that takes the guesswork out of hiring a speaker—from speaker selection to logistics to post-event feedback. We know you have lots of responsibilities on top of finding and coordinating event speakers, so having a committed and proactive partner on your side that is an expert with the talent booking process is crucial. Every time you book a speaker with Key, your dedicated events manager will support you throughout the entire planning process. We work closely with you from speaker selection to post-event success and always ensure that your needs are addressed first.
We help you negotiate contractual details such as speaker fees and travel terms so that you end up with the most favorable deal. Leave the fine print to us so you can focus on other aspects of your event. Key Speakers mediates and absorbs some of the contractual risks that inherently come with booking a keynote speaker.
With our highly communicative booking and proposal model, you'll never be left in the dark with the status of your speaker. We pride ourselves on speedy response time and always keep you updated on all new developments relating to your event. Our experienced agents are personable (after our morning coffee!) and always eager to do whatever it takes to secure a fantastic speaker for your event.
To put it simply, Key Speakers is your one-stop resource for finding, booking and managing speakers for your event. We do the heavy lifting for you. Our dedicated and knowledgeable advisors ensure that your speaker's message and personal brand perfectly align to your event objectives.
Remember that the specific details and offerings may vary among different speakers, so it's always recommended to consult with your Key Speakers representative for accurate information and assistance.
Speaker Fee Range:
$10,000–$20,000
*Ranges are a guideline only, with the low end representing the speaker's virtual fee and the high end representing their in-person fee. Fees are subject to change. Contact us for an exact quote.
Travels From:
Oregon
Related Categories: