Speaker Fee Range:
$12,000–$15,000
*Ranges are a guideline only, with the low end representing the speaker's virtual fee and the high end representing their in-person fee. Fees are subject to change. Contact us for an exact quote.
Travels From:
California
Related Categories:
Chris Dyer
#1
Inc Magazine
Ranked Leadership Speaker & Best-Selling Author
Chris Dyer is a recognized company culture and remote work expert. As a former CEO managing thousands of people, his companies consistently were named a best place to work. They have also been named a fastest growing company by Inc Magazine 5 times. Chris routinely consults and speaks, and Inc Magazine ranked him as the #1 Leadership Speaker on Culture. He has two bestselling books The Power of Company Culture and Remote Work, and has been named #5 on the Leadershum Power List, a Top 40 Change Management Guru, a Top 50 Global Thought Leader, and a Top 50 leadership podcast just this year.
As a leadership speaker his goal is to inspire audiences with a straightforward delivery, insightful candor, and engaging humor. His talks leave audiences permanently transformed, offering innovative perspectives on leadership to improve company culture, and…
Retaining and Developing Future Leaders: The Key to Thriving in Tomorrow's Marketplace

In today's competitive landscape, CEOs are faced with a daunting challenge: how to retain and develop future leaders. The ever-evolving workforce and the shifting paradigms of what employees seek in their professional lives have made it imperative for organizations to rethink and reframe their approaches. In this groundbreaking keynote, Chris Dyer, an acclaimed expert on company culture and remote work, unveils the secrets to creating a magnetic workplace that attracts, nurtures, and retains the best talent.

What you'll take away:
• Understanding the New Priorities: Over half of companies reported increased turnover last year. Discover what truly matters to the next generation of leaders - from the value of effective leadership to the necessity of flexible work arrangements.
• Leadership's Role in Retention: Dive into the profound impact of leadership effectiveness on employee retention. Learn why leaders lacking in interpersonal skills can dramatically heighten the risk of top talent departing and why a human-centered approach is no longer just a nice-to-have but a must-have.
• Reimagining Flexibility: Flexible work isn't just a perk; it's a strategic tool. Uncover how a flexible work culture can be a game-changer, especially for younger professionals who prioritize this aspect more than ever before.

Drawing from his wealth of experience managing thousands and his two bestselling books, Chris provides a blend of captivating insights, actionable strategies, and a touch of humor. Whether you're a CEO, HR professional, or a budding leader, this keynote is your guide to sculpting a resilient and thriving organization ready to face tomorrow's challenges.

Join Chris and take the first step towards crafting a future-ready organization, and don't miss the chance to harness the power of a vibrant company culture!

Burnout Culture in the Modern Workplace: A Leader's Roadmap to Reversal and Resilience

As the weight of rapid organizational changes, personal challenges, and the aftermath of the COVID-19 pandemic bear down, an alarming 58% of employees confess to facing burnout. The symptoms are ubiquitous yet silent, creating a pervasive culture of exhaustion, reduced performance, and disengagement. Chris Dyer, renowned as a vanguard of company culture and remote work, delves deep into the mechanisms of burnout and offers a comprehensive guide to its alleviation and prevention.

What you'll take away:
• Defining Burnout: Understand the World Health Organization's recognition of burnout as an occupational syndrome, placing the onus on organizations and their leaders.
• Nurturing Resilience: Explore the pivotal role of adaptive leadership in turbulent times, leveraging strategies that not only mitigate workplace stress but also foster resilience and innovation among teams.
• A New Leadership Paradigm: Discover how servant leadership, compassionate interactions, and the cultivation of trust and autonomy can usher in a resilient, burnout-resistant organizational culture.

From strategies such as enabling two-way dialogue, offering a manageable workload, ensuring fair and equitable treatment, to simply showing genuine care, Chris presents a transformative approach to leadership. Drawing from his vast experience and expertise, Chris's keynote shines a light on the "dirty little secret" of burnout culture, empowering leaders to champion a healthy, engaged, and thriving workplace.

WTF?! – 7 Pillars of Amazing Culture

Are you stuck figuring out where to focus (WTF) to improve engagement and performance? After years of research and countless interviews with top leaders across industries, Chris Dyer has uncovered seven key ingredients that matter in every workplace. These unconventional factors have the power to transform any culture, kick-starting productivity, performance, and profits.

In this dynamic and interactive keynote, Chris shares the seven things every leader can do better to improve culture and make a real difference, from the C-suite all the way down to new managers. Audience members will assess their effectiveness with all seven pillars of workplace culture and learn where they stand. This keynote has been shared with tens of thousands of people, averaging 4.9 out of 5 stars and comes from his best-selling book: The Power of Company Culture.

Seriously, WTF?! Do you make your employees' strengths stronger or improve their weaknesses? Come find out!

Learning Objectives:
· Uncovering the top seven things that make a difference at work
· Learning how to better budget time and effort to make improvements
· Developing a personal plan to connect with your employees and determine WTF
· Identifying tactical tips to change your culture for the better

Leadership in a Recession- Lessons of Success

What do your managers need to know right this moment to lead through a recession? How can you foster innovation when it feels like a pressure cooker? What's on the mind of your employees? What small changes can you make today to better face what's coming tomorrow?

In other words...how do you lead through a recession?

Chris Dyer successfully led and grew his companies through 2 major recessions and a pandemic. During that time they were named a fastest growing company by Inc Magazine 5 times, and were named a best place to work 13 years in a row. In this focused keynote, the emphasis will be on the lessons learned, specific changes needed during these crisis events, and practical advice on where to really focus.

Learning Objectives:
· Redeploying the focus of an organization
· Should we all be in sales?
· Learning how to leverage transparency and listening to retool the company

The Future of Work: Looks Cute, Might Delete Later!

In a post pandemic world finally exposed to remote work at scale, what can leaders expect in the coming years? Experts from all sides want us to believe their narrative will prevail. What will actually happen is far from decided. Chris Dyer has successfully navigated a fully remote company of thousands of people during two recessions and a pandemic. Finding the right mix of new thinking and competencies, while not forgetting truths that seem to stand the test of time, has been his secret sauce to business success. During this time, his firms have been named a fastest growing company 5 times by Inc Magazine and seen 12 straight years of being named a best place to work. The future of work is a lot different than we might imagine and mandates that we focus on building a great culture with a fresh perspective on meetings, work life balance, and even compliance.

This keynote seeks to provoke a conversation about what work should be, how to approach something better, and how our leaders will be fundamental to making this a reality. But it's not all speculation and provocation, this talk will also be filled with proven knowledge on how to best lead an organization in today's world.

Learning Objectives:
· Radically changing how we meet and collaborate in flexible work
· Upskilling managers to be our greatest strength
· Changing the paradigm on we approach culture through Chris' proven 7 Pillar Strategy

Delegation Hacks- The Lost Art of Leadership & Happy Employees

The art of delegation and trust is not something that any leader shows up knowing how to do well. The best leaders learn and adapt a strategy from their mentors and find ways to communicate and empower their staff. But along the way a stressed-out boss, a failed project, or a bad employee can cause even the best leaders to get stuck and stop delegating. Key employees also find it hard to delegate as they move up in the organization and take on new roles and responsibilities, they fail to shed work that others could do, causing massive backlogs and frustrations. Learning how to delegate is a key skill for everyone! For some reason, as we emerge from the pandemic, organizations are seeing this as a massive obstacle for productivity, performance, and employee happiness.Learning Objectives:
· Setting clear goals and expectations
· Differentiation based on the task, importance, and team members involved. Being a good delegator is not one size fits all.
· Empowering and rewarding employees or teammates for trying their best, even if they didn't get it right the first time. Positive collaboration creates a long-term cycle of trust and success.
· Determining your hang-ups and issues with delegation

Hybrid Workplace Success

The transition to a hybrid workplace has been a success for many organizations. A hybrid workplace is a mix of remote and on-site work. This model has allowed organizations to be more flexible and adapt to the changing needs of their employees.

Of course, Hybrid is not easy and comes with many challenges. Some of the biggest challenges in remote work have to do with Hybrid work. In actuality, the Hybrid model is the hardest for organizations to get right! You need to start with communication, whether in one-on-one conversations, meetings of various sizes, corporate newsletters, emails, memos, notes, phone calls, or other formats. In a remote model, you often lose body language, facial expressions, and intonation in most communication channels. Communication is 7 percent verbal, 38 percent vocal, and 55 percent visual. That means that 93 percent of communication is nonverbal.

In this keynote, Chris Dyer will share his years of experience and lessons from his best-selling Book:

Remote Work to help any organization rapidly improve every part of its hybrid culture. Learning Objectives:
· Creating balance in meetings through virtual body language, respect for time zone differences, and better curation.
· Heightened focus on communication. Both through better listening, and improved writing skills.
· Learn how to create a positive water cooler culture for recognition, connection, and even some fun!

Pants Optional: The Five Secrets to Remote Success

Work used to be something done in offices. Now it's being done on couches, at kitchen tables, and in bedrooms across the globe. While organizations have been leaning toward remote work for years, the events of 2020 accelerated that transition, sending many workers to their home offices permanently with little to no preparation. Employees and organizations alike have been forced to quickly adapt to this new environment, and they are often learning lessons the hard way.

As the CEO of a workforce that has been fully remote for over 10 years, leadership and culture expert Chris Dyer was managing remote teams before it was the norm. In fact, he's run over 100,000 virtual meetings. (Yep, you read that right!)

As a "remote-native" leader, Chris has spent years uncovering the secrets every organization should know to be successful in a remote-first world. In this timely keynote, he'll share his top five lessons so you can learn from his mistakes. You'll leave with a roadmap for creating a high-performance culture where employees thrive—no matter where they work.

You won't want to miss this keynote aimed at helping you thrive virtually—pants optional!

Learning Objectives:
· Developing a familial remote culture where employees feel emotionally connected and invested, despite the distance
· Supporting team chemistry and capitalizing on "water cooler magic" from afar
· Discovering the most essential communication and productivity tools for remote teams

Note: This keynote can be adapted to meet you where you are. Whether your organization is new to having a fully remote team, you have a hybrid model with only some employees working remotely, or you're experienced with virtual work and want to take your success to the next level, Chris will customize the five key lessons so they align with your needs.

Mastering Tough Conversations Virtually

What conversations have you been avoiding? Especially with that teammate you can't see in person!

Just the thought of broaching certain topics can be enough to bring on a spontaneous stomach ache and palms so sweaty you'll be glad shaking hands went out of style.

Sometimes saying what's on your mind is easier said than done. Where do you start, and what direction should you take the conversation? How do you prepare, and how do you know when you've gone too far?

In this poignant keynote, organizational communication expert Chris Dyer will help audience members understand how to take on tough conversations with skill, tact, and grace. He breaks down key strategies for leading different types of discussions, while also providing powerful tactics for quelling confrontation avoidance.

Having purposeful conversations, no matter the topic, is the ultimate weapon for building an extraordinary culture. This keynote is sure to impact your team for years to come!

Learning Objectives:
· Identifying when tough conversations need to happen
· Identifying cognitive biases that impact how information is perceived
· Knowing how and when to end a conversation
· Identifying personality types and leveraging the best strategy

Another %@*#ing Meeting!?

You spend so much time in meetings that you hardly have time left to do actual work?

You're not alone! The average employee spends about six hours per week in scheduled meetings, while senior leaders suffer through 23 hours a week—roughly half their working hours! Of course open communication is necessary for collaboration and teamwork, but considering 71% of employees think meetings at their company are largely unproductive, it's time to set a higher bar. Chris Dyer has run over 100,000 virtual meetings and been recognized by Inc. as an expert in effective group communication. In this session, he shares his secrets to reducing time spent in unproductive meetings, while keeping employees informed and engaged. He presents practical strategies for keeping dispersed teams connected, including several innovative types of check-in meetings that will transform productivity.

Great meetings are possible! Learn how.

Learning Objectives:
· Understanding cognitive biases in group communication
· Identifying the do's and don'ts of great meeting types
· Learning how meetings feed your culture
· Curating meetings employees will want to attend

Why Failing Doesn't Suck: How to Rejoice in Your Face-Palm Moments

Mistakes, failures, errors, blunders, and mishaps. Are you feeling uncomfortable yet?

No one is perfect, but we all hope for a perfect performance at work. Guess what? It's not going to happen! In this refreshing keynote, Chris Dyer shows how constantly trying to avoid mistakes can be even more detrimental than the occasional slip-up.

With today's changing business landscape, innovation is everything. But to drive innovation, employees can't be paralyzed by self-doubt or the fear of failure. Chris will show how accepting (and expecting) to fail from wrong decisions or poor outcomes is actually a hallmark of good culture. Audience members will learn how to make more room for creativity and healthy risk taking when it matters most.

Making mistakes doesn't have to be painful. From minor errors to epic failures, come learn how your face-palm moments can lead to colossal business success.

Learning Objectives:
· Understanding the difference between mistakes and errors, and communicating what's acceptable
· Managing mistakes with empathy, transparency, and fairness
· Following mistakes toward improvements
· Understanding Mistakes from Errors

Listening is Leading

What is the one quality that people value in virtually any type of relationship? Being a good listener. Unfortunately, listening doesn't evoke the importance it deserves. This provocative keynote aims to change that since having a company full of purposeful listeners is the ultimate weapon for building an extraordinary culture.

Listening sounds simple, but if that were true, people would be better at it. The ability to listen meaningfully requires skills that must be learned, then sharpened and honed regularly. Organizational communication expert Chris Dyer will help audience members do an honest assessment of their listening habits and provide actionable ways to improve. Chris demonstrates how easy it is to go from "listen to reply", to "listen and understanding." This transformation is linked to stronger networks, better working relationships, higher employee engagement, trust, organizational effectiveness, and profits.

Becoming a better listener is well worth the effort! After all, there's a reason we have two ears and only one mouth.

Learning Objectives:
· Overcoming barriers to listening, such as internal and external distractions, and cognitive biases.
· Developing formal and informal communication practices for improving listening
· Leveraging purposeful listening to build trust, teamwork, and commitment
· Increasing the emotional intelligence of your company

What Your Employees Really Want, But Won't Tell You

Today's business environment is becoming more and more competitive when it comes to attracting top talent. Increasingly, companies are using their culture as a key selling point to recruit the best employees. In a world where culture has become a top consideration for many recruits, how do you develop a culture that attracts top talent and makes them stick around?

Often, your best source of information about how to create a culture that attracts the best people comes from your current employees. But how do you truly understand what your employees want? You could ask them, but chances are you won't get a straight answer. Why? It's scary to tell leaders what they're doing wrong, but it can also be hard to articulate exactly what needs to change.

Based on years of research and countless interviews with top leaders, Chris Dyer knows the secrets of what drives satisfaction and engagement. It isn't Ping-Pong tables or a Friday afternoon beer cart. And luckily, it isn't more money either.

In this insightful keynote, you will put your finger on the pulse of your company's culture and find out what you can do to make it healthier. You will leave with a variety of actions you can take immediately to give employees what they want and make your company a better place to work, thus allowing you to attract top talent.



Learning Objectives:
· Understanding the top seven things that make employees stay
· Capitalizing on your culture's strengths
· Improving recruitment strategies that focus on selling your culture
· Learning what employees truly want from their leaders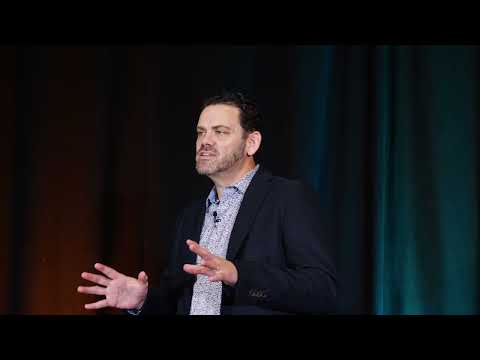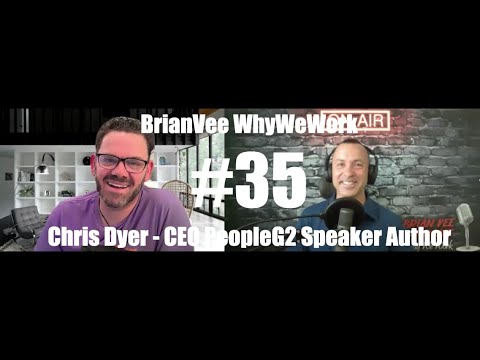 What is Chris Dyer's speaking fee?
The typical range for Chris Dyer's speaking fee is $12,000–$15,000. The low end of the fee range represents their standard virtual fee. The high end of the fee range represents their standard fee for a US-based in-person speaking engagement. Appearances which require an extended schedule of activities or international travel will possibly exceed this fee range. Speaker fees update frequently. To receive a personalized quote for Chris Dyer to speak at your event, please consult with a Key Speakers advisor for up to date information and assistance.
What factors influence the speaker's fee?
Other factors that influence a keynote speaker's fee include their reputation, expertise, demand, experience, duration of the presentation, travel requirements for the event location, and any additional services, activities or customization options they offer.
Are travel expenses included in the speaker's fee?
Travel expenses are typically not included in the listed speaker's fee and are quoted separately. If the speaker needs to travel internationally, fees will be higher. These expenses may include airfare, accommodation, ground transportation at home and in the event city, and meals. We can provide more detailed information about travel expenses and arrangements once you've selected a speaker.
How do I book Chris Dyer for my event?
The speaker booking process typically involves the following steps:
Browse our website or reach out to a Key Speakers advisor through our website to explore speaker ideas.
Select a keynote speaker based on their expertise, experience, and suitability for your event.
Contact Key Speakers to confirm the speaker's availability, fees, and any unique requirements. We can also help negotiate fees and terms.
Submit a firm offer to extend the invite to your speaker. These details will be used to create an agreement once the speaker accepts.
All parties coordinate and finalize the terms of the booking, including contract terms and conditions.
Confirm the booking by signing the contract and making the necessary payments.
What types of events do keynote speakers typically speak at?
Keynote speakers can speak at a wide range of events, virtual or in person, including conferences, corporate meetings, industry conventions, seminars, workshops, fundraising galas, educational programs, and other special occasions where an inspirational or informative address is desired.
How do I select the right keynote speaker for my event?
When selecting a keynote speaker, consider the following factors:
The speaker's expertise and knowledge relevant to your event's theme or industry.
Their speaking style, ability to engage the audience, and deliver impactful messages.
Past client testimonials, reviews, or references.
The speaker's availability and fee within your budget.
What are the payment terms and conditions?
A deposit is required upon signing the contract, with the remaining balance due 2–4 weeks before the event. If the event is taking place within 30 days, the full balance is due upon signing.
How far in advance should I book a keynote speaker?
It is generally advisable to book a keynote speaker as early as possible, especially if you have a specific speaker in mind or if your event is during a peak season holiday. Ideally, booking a speaker three to six months in advance can increase the chances of securing your desired speaker.
Can you help me with the logistics and technical requirements for the speaker's presentation?
Yes, we can assist you with the logistics and technical requirements for the speaker's presentation. We stay actively involved during pre-event planning to coordinate with you and ensure that the necessary audiovisual equipment, staging, lighting, and other technical aspects are in place for a successful presentation.
Are there any special requirements or accommodations that need to be considered for the speaker?
Keynote speakers may have specific requirements or accommodations that need to be considered, such as travel arrangements, accommodation preferences, dietary restrictions, or accessibility needs. Some speakers have a performance rider we include in the contract, others have minimal requirements.
Do keynote speakers offer customization options for their presentations?
Yes, many keynote speakers offer customization options for their presentations. They can tailor their content, examples, or case studies to align with your event's theme, industry, or specific audience. Discuss your customization needs with us so we can guide you accordingly.
Can the speaker participate in pre-event activities such as panel discussions or Q&A sessions?
Some keynote speakers are open to participating in pre-event activities such as panel discussions, Q&A sessions, or meet-and-greet sessions. Please share your specific requirements with us during the firm offer phase, so we can work on getting you everything you need.
How long is a typical keynote speech?
The duration of a standard keynote speech can vary depending on the speaker and the event's schedule. Typically, keynote speeches range from 30 minutes to 90 minutes, including any Q&A sessions or interactive elements. Some speakers can accommodate half or full day sessions and extended keynotes. Discuss the desired duration with your representative to determine the appropriate length for participation.
Can I provide feedback or reviews about the speaker's performance?
Yes, we encourage and appreciate feedback about the speaker's performance as well as our services. You can share your feedback via email after the event, or via our survey feedback form. Your feedback can help them improve our services and assist other clients in making informed decisions.
Are there any discounts or special offers available for booking multiple speakers or multiple events?
Often, yes. It's worth inquiring about such possibilities with your Key Speakers representative to explore any available cost-savings options.
Why book Chris Dyer though Key Speakers?
We provide a comprehensive service that takes the guesswork out of hiring a speaker—from speaker selection to logistics to post-event feedback. We know you have lots of responsibilities on top of finding and coordinating event speakers, so having a committed and proactive partner on your side that is an expert with the talent booking process is crucial. Every time you book a speaker with Key, your dedicated events manager will support you throughout the entire planning process. We work closely with you from speaker selection to post-event success and always ensure that your needs are addressed first.
We help you negotiate contractual details such as speaker fees and travel terms so that you end up with the most favorable deal. Leave the fine print to us so you can focus on other aspects of your event. Key Speakers mediates and absorbs some of the contractual risks that inherently come with booking a keynote speaker.
With our highly communicative booking and proposal model, you'll never be left in the dark with the status of your speaker. We pride ourselves on speedy response time and always keep you updated on all new developments relating to your event. Our experienced agents are personable (after our morning coffee!) and always eager to do whatever it takes to secure a fantastic speaker for your event.
To put it simply, Key Speakers is your one-stop resource for finding, booking and managing speakers for your event. We do the heavy lifting for you. Our dedicated and knowledgeable advisors ensure that your speaker's message and personal brand perfectly align to your event objectives.
Remember that the specific details and offerings may vary among different speakers, so it's always recommended to consult with your Key Speakers representative for accurate information and assistance.
Speaker Fee Range:
$12,000–$15,000
*Ranges are a guideline only, with the low end representing the speaker's virtual fee and the high end representing their in-person fee. Fees are subject to change. Contact us for an exact quote.
Travels From:
California
Related Categories:
Request Chris Dyer
Connect with us to learn more about booking this speaker for your event.