Speaker Fee Range:
$7,000–$20,000
*Ranges are a guideline only, with the low end representing the speaker's virtual fee and the high end representing their in-person fee. Fees are subject to change. Contact us for an exact quote.
Travels From:
Illinois
Related Categories:
Sheri Prentiss, MD
Breast Cancer Survivor, Physician, Speaker, Author,
When Everything Changed: My Journey from Physician to Patient
As a physician and speaker, Sheri Prentiss, MD, MPH, CPS/A, CPE, FACPE, CSP®, brings a unique perspective to her experience as a breast cancer survivor, including her impassioned work in women's health embracing advocacy, preventive care, and health awareness. After a partial mastectomy, a lymph node dissection, 15 rounds of chemotherapy and 33 rounds of radiation, she was left with clinically disabling lymphedema of her right arm and hand, and she can no longer perform hands-on treatment of patients. Despite it all, she has increased her service to patients in unprecedented ways, including her tenure as Susan G. Komen's 3-Day National Spokesperson.
Dr. Sheri is a proven visionary, author and highly sought after physician leader. She is a board certified occupational & environmental medicine physician, public health expert, and a breast cancer survivor. Throughout her decades of clinical practice, further fueled by her unique perspective as both a…
Creating Remarkable Patient Experiences by Cultivating Remarkable Providers: Beyond Business as Usual


Healthcare practitioners must find balance in their lives and experience the joy in living well in order to have a positive impact on how healthcare is experienced among their patient population. Exploring the following life lessons allows healthcare professionals to examine their purpose in business and in life. Attendees learn the importance of:
• taking a step TODAY no matter how small to change the patterns of their pasts
• refusing to live in fear
• putting setbacks behind them
You've tried therapies with your patients that didn't work, proposed new policies and procedures to administration and re-vamped the flow in your clinic all to no avail. But you can't seem to let these failed attempts go. If you're not careful, you'll soon feel unworthy, hopeless and maybe condemned. You're not a failure just because you try something and it doesn't work. You fail only when you stop trying.

New Physicians Engaging Providers through Authenticity




Workplace diversity fosters mutual respect among employees. Employees who acknowledge others' differences often also find similarities, particularly when there are common goals — production and quality. If you want balance–and not everybody does–you have to force yourself to edit yourself personally and professionally. Focus on the things that are important to you, and don't do the extraneous stuff. Attendees learn the valuable lesson of distinguishing between listening and hearing, revelation and information, and how being bold in your living doesn't involve drawing comparisons. When you take the time to reach out to others and invest in someone's life, you are impacting the world…yours and theirs.

Not Just Surviving but Living and Thriving


You can be a powerful career woman, wife, mother or stay at home mom and lover without being totally exhausted. You can be motivated and driven to reach your God given potential and encouraged to LIVE despite life-threatening challenges, death of a loved one, divorce or financial uncertainty.
Attendees will:
• Learn how to challenge their thinking, amplify their strengths, breakthrough their mental blocks and release their full power and productivity
• Identify how to reach higher levels of clarity, energy, productivity, influence and purpose
• Receive tips for effecting REAL CHANGE without losing a sense of who they are

Creating Physical & Emotional Health and Healing: A Word of Wisdom for Women




Women in the U.S. bear the primary responsibility for raising a family. Many are single parents. Coupled with career pressures and living on the run, many women feel the stress of overcommitted and over scheduled lives. Dr. Sheri's motivational and sensible program teaches working women how to achieve a healthier, better balanced lifestyle.

What You Eat–A Life and Death Decision




It is well known that a high fat diet increases your risk for heart disease, obesity, and certain cancers. But knowledge alone hasn't been successful in making Americans select the right dietary choices. Your attendees will arm themselves with realistic, practical dietary skills designed to help them live longer and healthier.

Managing the Mayhem–The Clock is Ticking

Re-engineering, restructuring and downsizing cause significant change in organizational culture. The combination of excess stress, too little time, and increased career and family commitments usually cause periods of mayhem. Personally, if one is not able to respond swiftly and effectively to change, stress can build to debilitating levels and lead to family, health, and job disruptions. Within an organization those means less productivity, increased healthcare costs, and a destabilized workforce. Dr. Sheri's innovative program focuses on creating the fitness skills necessary to manage the mayhem in the time available.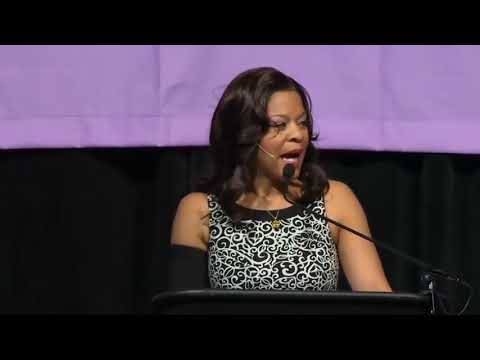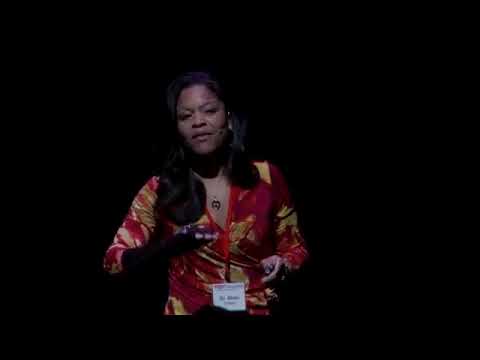 What is Sheri Prentiss, MD's speaking fee?
The typical range for Sheri Prentiss, MD's speaking fee is $7,000–$20,000. The low end of the fee range represents their standard virtual fee. The high end of the fee range represents their standard fee for a US-based in-person speaking engagement. Appearances which require an extended schedule of activities or international travel will possibly exceed this fee range. Speaker fees update frequently. To receive a personalized quote for Sheri Prentiss, MD to speak at your event, please consult with a Key Speakers advisor for up to date information and assistance.
What factors influence the speaker's fee?
Other factors that influence a keynote speaker's fee include their reputation, expertise, demand, experience, duration of the presentation, travel requirements for the event location, and any additional services, activities or customization options they offer.
Are travel expenses included in the speaker's fee?
Travel expenses are typically not included in the listed speaker's fee and are quoted separately. If the speaker needs to travel internationally, fees will be higher. These expenses may include airfare, accommodation, ground transportation at home and in the event city, and meals. We can provide more detailed information about travel expenses and arrangements once you've selected a speaker.
How do I book Sheri Prentiss, MD for my event?
The speaker booking process typically involves the following steps:
Browse our website or reach out to a Key Speakers advisor through our website to explore speaker ideas.
Select a keynote speaker based on their expertise, experience, and suitability for your event.
Contact Key Speakers to confirm the speaker's availability, fees, and any unique requirements. We can also help negotiate fees and terms.
Submit a firm offer to extend the invite to your speaker. These details will be used to create an agreement once the speaker accepts.
All parties coordinate and finalize the terms of the booking, including contract terms and conditions.
Confirm the booking by signing the contract and making the necessary payments.
What types of events do keynote speakers typically speak at?
Keynote speakers can speak at a wide range of events, virtual or in person, including conferences, corporate meetings, industry conventions, seminars, workshops, fundraising galas, educational programs, and other special occasions where an inspirational or informative address is desired.
How do I select the right keynote speaker for my event?
When selecting a keynote speaker, consider the following factors:
The speaker's expertise and knowledge relevant to your event's theme or industry.
Their speaking style, ability to engage the audience, and deliver impactful messages.
Past client testimonials, reviews, or references.
The speaker's availability and fee within your budget.
What are the payment terms and conditions?
A deposit is required upon signing the contract, with the remaining balance due 2–4 weeks before the event. If the event is taking place within 30 days, the full balance is due upon signing.
How far in advance should I book a keynote speaker?
It is generally advisable to book a keynote speaker as early as possible, especially if you have a specific speaker in mind or if your event is during a peak season holiday. Ideally, booking a speaker three to six months in advance can increase the chances of securing your desired speaker.
Can you help me with the logistics and technical requirements for the speaker's presentation?
Yes, we can assist you with the logistics and technical requirements for the speaker's presentation. We stay actively involved during pre-event planning to coordinate with you and ensure that the necessary audiovisual equipment, staging, lighting, and other technical aspects are in place for a successful presentation.
Are there any special requirements or accommodations that need to be considered for the speaker?
Keynote speakers may have specific requirements or accommodations that need to be considered, such as travel arrangements, accommodation preferences, dietary restrictions, or accessibility needs. Some speakers have a performance rider we include in the contract, others have minimal requirements.
Do keynote speakers offer customization options for their presentations?
Yes, many keynote speakers offer customization options for their presentations. They can tailor their content, examples, or case studies to align with your event's theme, industry, or specific audience. Discuss your customization needs with us so we can guide you accordingly.
Can the speaker participate in pre-event activities such as panel discussions or Q&A sessions?
Some keynote speakers are open to participating in pre-event activities such as panel discussions, Q&A sessions, or meet-and-greet sessions. Please share your specific requirements with us during the firm offer phase, so we can work on getting you everything you need.
How long is a typical keynote speech?
The duration of a standard keynote speech can vary depending on the speaker and the event's schedule. Typically, keynote speeches range from 30 minutes to 90 minutes, including any Q&A sessions or interactive elements. Some speakers can accommodate half or full day sessions and extended keynotes. Discuss the desired duration with your representative to determine the appropriate length for participation.
Can I provide feedback or reviews about the speaker's performance?
Yes, we encourage and appreciate feedback about the speaker's performance as well as our services. You can share your feedback via email after the event, or via our survey feedback form. Your feedback can help them improve our services and assist other clients in making informed decisions.
Are there any discounts or special offers available for booking multiple speakers or multiple events?
Often, yes. It's worth inquiring about such possibilities with your Key Speakers representative to explore any available cost-savings options.
Why book Sheri Prentiss, MD though Key Speakers?
We provide a comprehensive service that takes the guesswork out of hiring a speaker—from speaker selection to logistics to post-event feedback. We know you have lots of responsibilities on top of finding and coordinating event speakers, so having a committed and proactive partner on your side that is an expert with the talent booking process is crucial. Every time you book a speaker with Key, your dedicated events manager will support you throughout the entire planning process. We work closely with you from speaker selection to post-event success and always ensure that your needs are addressed first.
We help you negotiate contractual details such as speaker fees and travel terms so that you end up with the most favorable deal. Leave the fine print to us so you can focus on other aspects of your event. Key Speakers mediates and absorbs some of the contractual risks that inherently come with booking a keynote speaker.
With our highly communicative booking and proposal model, you'll never be left in the dark with the status of your speaker. We pride ourselves on speedy response time and always keep you updated on all new developments relating to your event. Our experienced agents are personable (after our morning coffee!) and always eager to do whatever it takes to secure a fantastic speaker for your event.
To put it simply, Key Speakers is your one-stop resource for finding, booking and managing speakers for your event. We do the heavy lifting for you. Our dedicated and knowledgeable advisors ensure that your speaker's message and personal brand perfectly align to your event objectives.
Remember that the specific details and offerings may vary among different speakers, so it's always recommended to consult with your Key Speakers representative for accurate information and assistance.
Speaker Fee Range:
$7,000–$20,000
*Ranges are a guideline only, with the low end representing the speaker's virtual fee and the high end representing their in-person fee. Fees are subject to change. Contact us for an exact quote.
Travels From:
Illinois
Related Categories:
Request Sheri Prentiss, MD
Connect with us to learn more about booking this speaker for your event.