Speaker Fee Range:
$7,000–$15,000
*Ranges are a guideline only, with the low end representing the speaker's virtual fee and the high end representing their in-person fee. Fees are subject to change. Contact us for an exact quote.
Travels From:
California
Related Categories:
Timothy Papandreou
Global Thought Leader on Emerging Technologies, Moonshots, Smart Cities and the Future of Life & Work
Timothy Papandreou is a trusted global thought leader on emerging technologies, moonshots, smart cities, and the future of life & work. Currently, Tim is the Founder and CEO of Emerging Transport Advisors, providing investors, companies, and governments with clarity and guidance on how to best position themselves for the great SEA (shared, electric, automated) change coming to the transport industry.
Previously, Tim led key strategic partnerships at Google X Moonshot Factory where he worked on humankind's most pressing problems, applying the world's most advanced technologies and methodologies to create new pathways to market for vital innovation projects. As such, Tim was an early, key member of the founding team behind Waymo - the world's first self-driving robotaxi, trucking and delivery vehicle system.
Tim is also the Former Chief Innovation Officer at San Francisco MTA - implementing urban mobility technology centered on sustainability, social equity and climate action…
The AI Revolution is Underway: What is it What Does it Mean for Your Organization?

Embark on an extraordinary journey into the disruptive realm of innovation s-curves of Artificial Intelligence (AI) and Machine Learning (ML) and witness its profound impact across key sectors of the economy. AI presents a tipping point in human evolution. It is transforming the way we live, work, and experience what it means to be human and thus it is ultimately a story about humanity rather than just technology.

As an early participant in the AI revolution, Timothy was part of Google's Self-Driving company Waymo which launched the world's first AI robo-taxi and robo-trucking service. As a practical futurist with hands-on experience from his coveted role as special advisor to X the Moonshot factory (Google's top secret AI and ML innovation lab) he dives deep into areas like:

•Healthcare: AI-driven algorithms revolutionize disease detection, and personalized medicine, and enhance patient care.

•Construction: Automation, predictive analytics, and robotics transform project management, safety, and productivity.

•Financial: AI algorithms and data analytics reshape banking, investment, and risk management, improving customer experiences and fraud detection.

•Legal: Contract analysis, legal research, and predictive modeling benefit from AI-powered tools.

•Insurance: AI streamlines claim processing, risk assessment, and fraud detection.

•Real estate: AI redefines property valuation, market analysis, and customer experience.

In this highly coveted talk, Tim breaks down AI and all its components in simple-to-understand terms to prepare your organization as you begin your transition journey. He brings actionable insights to dispel the myths, cut through the hype, clarify the state of play and provide actional insights for his audiences to seize the AI opportunities while minimizing the negative impacts.

Web 3: What Is It, Why Does It Matter and What Does It Mean For Your Organization

The sun is setting on Web 2 (our current internet, where you are the product and mega-corporations own your data), and the dawn of Web 3 is approaching (a decentralized internet where you own your data). From blockchain and cryptocurrency, to digital assets (art, music, etc) and transparent smart contracts - there are boundless opportunities for growth and capitalization. There is also so much hype and so many terms it's hard to keep up - and to see what's real and what's just fluff.

As a key Web 3 advisor and successful entrepreneur, Tim is a respected, practicing pioneer in the emerging technologies of Web 3.

In this welcoming talk, Tim breaks down Web 3 and all its components in simple-to-understand terms to prepare your organization for the Web 3 transition. Tim provides a compelling call to action by explaining market opportunity, as this is the biggest generational change in how we source information, transact contracts, procure and secure digital assets, and so much more.KEY TAKEAWAYS:
● Learn about key areas of Web 3 from crypto currency, digital wallets, and digital assets; to NFTs, how to buy them, how to create (or "mint" them).
● Learn how to safely store digital assets
● Learn how to navigate the metaverse or virtual reality spaces
● Learn how community is vital to Web 3 and new forms of digital governance through decentralized autonomous organizations (DAOs)WHO IS THIS SPEECH FOR?
Whether you need a beginner's bootcamp or a practitioner's masterclass, this speech will be captivating because it explores the next phase of the internet, the future state of our assets and reclaiming our data. Tim gives a dynamic and enthusiastic presentation in a tactical, practical and accessible way for the audience - and goes deeper for specific industry insights to bring everyone up to speed on this rapidly evolving landscape. The audience will leave feeling entertained and educated on the future of the internet.

Smart Cities: The Future of Life & Work is Not What You Think

More than half the world's population now lives in cities, a trend that is accelerating as people relocate in search for a better life. At the same time, cities are increasingly vulnerable to climate disruption and the complexities of this rapid growth. Technology is changing how we live, work and get around. Our way of life has changed more in the past five years than the previous fifty - and the next ten will have even greater changes. We can't afford business as usual.

The converging trends of electrification, automation, and on-demand services have stimulated profound change to all our lives - in both subtle and dramatic ways. We must use this 'once in a generation' opportunity to center our communities and bring together government, business, educators and neighbors to collaboratively solve complex problems. In this captivating speech, Tim

explores the intersection of emerging technology, sustainability and innovative infrastructure and how life as we know it will never be the same again.KEY TAKEAWAYS:
● Learn all about the convergence of key trends on the future of living and working and how to prepare your organization to seize new opportunities.
● Understand how technology companies are creating a 'Lifestyle as a Service' business model, where AI-enabled super apps are integrating all aspects of life in more sustainable and resilient ways
● Discover how to safeguard your community - while all these technological advances promise to help us lead more comfortable and productive lives, the ever increasing reach of data, privacy and sovereignty create big societal questionsWHO IS THIS SPEECH FOR?
This keynote is vital for everyone from general audiences to forward-thinking strategists because the point of access is simply to be a human who connects with other humans. Everyone who lives and works will be captivated by Tim's visionary insights into the future. Tim can always tailor his speech to deliver bespoke content for your audience.

Moonshots:

Combining

Courage,

Audacity

and

Technology

to Achieve the Impossible

A revolutionary technique using courage, audacious goals, and disruptive technology is identifying a 'third way' of achieving success. The outcomes are commercializing radical solutions and challenging what we thought wasn't possible.

Timothy Papandreou spent years at the renowned innovation division of Google X - the 'Moonshot Factory' - positioned at the apex of a global problem, a radical solution, and breakthrough technology. Synonymous with the Google X brand, the 'Moonshot' philosophy (named after John F. Kennedy's dream to send a man to the moon) refers to a future-oriented method

of solving humankind's most challenging obstacles. A definitive example of a Moonshot innovation is self-driving cars - the exact project Tim worked on - helping the Google X team deliver Waymo to market.

The

mega trends of AI-centered automation, DNA sequencing, energy storage, blockchain and robotics are simultaneously converging, resulting in self-perpetuating innovation like never before. In this riveting speech, Tim takes the audience on a journey to think big, fear less, and land the Moonshot.

KEY TAKEAWAYS:
● Learn how Moonshot developments focus on the three key areas:
○ Can they solve a global problem?
○ Can they do it with breakthrough technology?
○ Can the technology be commercialized?
● Discover all about the latest in Moonshots from electric and automated vehicles of all types [(under/on/over) the (ground/sea/air)], 3D printing, vertical and horizontal future farms, drone deliveries, robotics and co-robotics including
nano-bots, carbon capture and sequestration, water creation, digital wellness and more.
● Receive invaluable, practical tips from someone who knows first-hand what the pitfalls are and how to avoid them
● How to implement "Yes, and" instead of "No, because" for a more successful journeyWHO IS THIS SPEECH FOR?
This speech will be captivating for even the most general of audiences because it explores the projects that will propel humankind into the future - and Tim's profound knowledge and straightforward delivery style make it a fascinating yet accessible keynote. For niche audiences, perhaps working on moonshots of their own, Tim is able to tailor this speech and deliver bespoke content - he is also happy to host breakout sessions and roundtable discussions to tackle specific concepts and share his expert insights.


The

Future

of

Work:

The

New

Never

Normal Workplace


The future of work is upending all our preconceived notions of a team, the workplace and work-life balance. The Covid pandemic bifurcated the global economy into those that can work from home and those that can't. Furthermore, emerging technologies such as automation, robotics, blockchain & artificial intelligence are accelerating disruption in the workplace.
These trends are challenging organizations to not only retain talented teams, but to keep them happy, healthy, and productive.The idea that people will have one full time job for life is fading. Workplace culture is the glue that keeps organizations together. In this highly sought after speech, Tim prepares his audience of leaders to create a resilient work culture, where wellness is at the center in the new never normal workplace.KEY TAKEAWAYS:
● Receive practical, operational and anecdotal tips on how to "solve" the hybrid work place
● Learn about the latest tools and approaches startups and other leading organizations are using to stay competitive while retaining valuable talent
● Learn about the Design Thinking Process and how it helps rapid prototyping and 'learning while doing,' to keep your strategy focused on helping improve day to day operations
● Learn about how to implement system thinking processes to lead cross-functional teams
● Beyond the future of work, learn about how to empathize and retain your customers through the customer journey process

WHO IS THIS SPEECH FOR?


This speech will have a powerful impact on people in leadership roles, upper middle managers (as well as executive teams), professional services and industry groups (including associations). This speech contains practical and accessible solutions, from someone who is currently implementing them, and has real-world examples and expertise. Uplifting and motivating, this speech will be a catalyst for future success.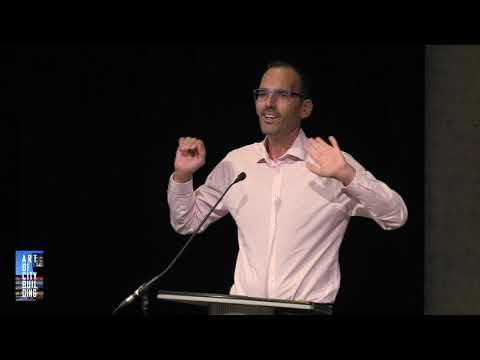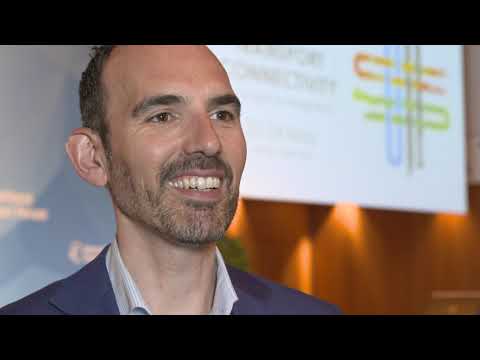 What is Timothy Papandreou's speaking fee?
The typical range for Timothy Papandreou's speaking fee is $7,000–$15,000. The low end of the fee range represents their standard virtual fee. The high end of the fee range represents their standard fee for a US-based in-person speaking engagement. Appearances which require an extended schedule of activities or international travel will possibly exceed this fee range. Speaker fees update frequently. To receive a personalized quote for Timothy Papandreou to speak at your event, please consult with a Key Speakers advisor for up to date information and assistance.
What factors influence the speaker's fee?
Other factors that influence a keynote speaker's fee include their reputation, expertise, demand, experience, duration of the presentation, travel requirements for the event location, and any additional services, activities or customization options they offer.
Are travel expenses included in the speaker's fee?
Travel expenses are typically not included in the listed speaker's fee and are quoted separately. If the speaker needs to travel internationally, fees will be higher. These expenses may include airfare, accommodation, ground transportation at home and in the event city, and meals. We can provide more detailed information about travel expenses and arrangements once you've selected a speaker.
How do I book Timothy Papandreou for my event?
The speaker booking process typically involves the following steps:
Browse our website or reach out to a Key Speakers advisor through our website to explore speaker ideas.
Select a keynote speaker based on their expertise, experience, and suitability for your event.
Contact Key Speakers to confirm the speaker's availability, fees, and any unique requirements. We can also help negotiate fees and terms.
Submit a firm offer to extend the invite to your speaker. These details will be used to create an agreement once the speaker accepts.
All parties coordinate and finalize the terms of the booking, including contract terms and conditions.
Confirm the booking by signing the contract and making the necessary payments.
What types of events do keynote speakers typically speak at?
Keynote speakers can speak at a wide range of events, virtual or in person, including conferences, corporate meetings, industry conventions, seminars, workshops, fundraising galas, educational programs, and other special occasions where an inspirational or informative address is desired.
How do I select the right keynote speaker for my event?
When selecting a keynote speaker, consider the following factors:
The speaker's expertise and knowledge relevant to your event's theme or industry.
Their speaking style, ability to engage the audience, and deliver impactful messages.
Past client testimonials, reviews, or references.
The speaker's availability and fee within your budget.
What are the payment terms and conditions?
A deposit is required upon signing the contract, with the remaining balance due 2–4 weeks before the event. If the event is taking place within 30 days, the full balance is due upon signing.
How far in advance should I book a keynote speaker?
It is generally advisable to book a keynote speaker as early as possible, especially if you have a specific speaker in mind or if your event is during a peak season holiday. Ideally, booking a speaker three to six months in advance can increase the chances of securing your desired speaker.
Can you help me with the logistics and technical requirements for the speaker's presentation?
Yes, we can assist you with the logistics and technical requirements for the speaker's presentation. We stay actively involved during pre-event planning to coordinate with you and ensure that the necessary audiovisual equipment, staging, lighting, and other technical aspects are in place for a successful presentation.
Are there any special requirements or accommodations that need to be considered for the speaker?
Keynote speakers may have specific requirements or accommodations that need to be considered, such as travel arrangements, accommodation preferences, dietary restrictions, or accessibility needs. Some speakers have a performance rider we include in the contract, others have minimal requirements.
Do keynote speakers offer customization options for their presentations?
Yes, many keynote speakers offer customization options for their presentations. They can tailor their content, examples, or case studies to align with your event's theme, industry, or specific audience. Discuss your customization needs with us so we can guide you accordingly.
Can the speaker participate in pre-event activities such as panel discussions or Q&A sessions?
Some keynote speakers are open to participating in pre-event activities such as panel discussions, Q&A sessions, or meet-and-greet sessions. Please share your specific requirements with us during the firm offer phase, so we can work on getting you everything you need.
How long is a typical keynote speech?
The duration of a standard keynote speech can vary depending on the speaker and the event's schedule. Typically, keynote speeches range from 30 minutes to 90 minutes, including any Q&A sessions or interactive elements. Some speakers can accommodate half or full day sessions and extended keynotes. Discuss the desired duration with your representative to determine the appropriate length for participation.
Can I provide feedback or reviews about the speaker's performance?
Yes, we encourage and appreciate feedback about the speaker's performance as well as our services. You can share your feedback via email after the event, or via our survey feedback form. Your feedback can help them improve our services and assist other clients in making informed decisions.
Are there any discounts or special offers available for booking multiple speakers or multiple events?
Often, yes. It's worth inquiring about such possibilities with your Key Speakers representative to explore any available cost-savings options.
Why book Timothy Papandreou though Key Speakers?
We provide a comprehensive service that takes the guesswork out of hiring a speaker—from speaker selection to logistics to post-event feedback. We know you have lots of responsibilities on top of finding and coordinating event speakers, so having a committed and proactive partner on your side that is an expert with the talent booking process is crucial. Every time you book a speaker with Key, your dedicated events manager will support you throughout the entire planning process. We work closely with you from speaker selection to post-event success and always ensure that your needs are addressed first.
We help you negotiate contractual details such as speaker fees and travel terms so that you end up with the most favorable deal. Leave the fine print to us so you can focus on other aspects of your event. Key Speakers mediates and absorbs some of the contractual risks that inherently come with booking a keynote speaker.
With our highly communicative booking and proposal model, you'll never be left in the dark with the status of your speaker. We pride ourselves on speedy response time and always keep you updated on all new developments relating to your event. Our experienced agents are personable (after our morning coffee!) and always eager to do whatever it takes to secure a fantastic speaker for your event.
To put it simply, Key Speakers is your one-stop resource for finding, booking and managing speakers for your event. We do the heavy lifting for you. Our dedicated and knowledgeable advisors ensure that your speaker's message and personal brand perfectly align to your event objectives.
Remember that the specific details and offerings may vary among different speakers, so it's always recommended to consult with your Key Speakers representative for accurate information and assistance.
Speaker Fee Range:
$7,000–$15,000
*Ranges are a guideline only, with the low end representing the speaker's virtual fee and the high end representing their in-person fee. Fees are subject to change. Contact us for an exact quote.
Travels From:
California
Related Categories:
Request Timothy Papandreou
Connect with us to learn more about booking this speaker for your event.