Speaker Fee Range:
$6,000–$8,000
*Ranges are a guideline only, with the low end representing the speaker's virtual fee and the high end representing their in-person fee. Fees are subject to change. Contact us for an exact quote.
Travels From:
North Carolina
Related Categories:
Demi Clark
Motivational Speaker, WBE, Woman in Welding Science, Construction Activist & TedX; Change Agent
A woman who renounces fearlessness & rather calls it being "unf*ckwithable" in life (women setting boundaries from the field to the boardroom), Demi has done everything from swing a hammer to lead thousands of team members to goals in publicly-traded companies.
She helps individuals, employee resource groups, businesses & trade associations throw their own sparks in equity, inclusion, goals & "crucial conversations" to move the needles within groups on ROI. Through curated speaking, Spark Sessions facilitations &/or in person trade shows, she helps these populations dream bigger & accomplish goals beyond their wildest summit.
She was the youngest of seven top women leaders in the largest homebuilder in the world. Ironman finisher, 12x marathoner & Six Star Finisher (finishing all the World Major Marathons – London, Boston, Chicago, New York, Berlin, Tokyo). A Guinness Book of World Records Holder. Survivor of the 2013 Boston Marathon tragedy as one…
No One Approved Your No: How to Take On Your Year/Career/Goal w/Boundaries!

In our personal and professional lives, it's easy to say "no, I can't do that. SHE or HE can, but not me." We distance ourselves from big goals because it's safe to dismiss our power. Demi Knight Clark learned this early in life – how to be smaller to "fit in" to male-dominated spaces in construction and technology. Her incredible journey – from summitting mountains to Guinness World Records and leading a construction company & trade nonprofit – teaches the journey from "no" to "yes with boundaries"! It's about training muscle memory from the "no" and unpacking those whys – and how to navigate the boundaries when you're ready to say yes to your goals or team challenges.SAMPLE TAKEAWAYS
• Steps to "burning away" limiting beliefs & the "nos" that hold us back from starting something amazing
• Action plan for goal setting
• Understanding what to walk away from, when & where to laser-focus on your dreams
• Tactics to ignite your passion and design your journey with your own permission

TAILORED TO THESE THEMES: Imposter Syndrome, Motivation, Positivity, Resilience, GRIT, Achieving Big Goals, Overcoming Obstacles

From Fearless to Unf*ckwithable: Stop Auditioning

Women welding engineering know how to throw sparks, & it comes with a "fearless" moniker. Demi Knight Clark built a career on being cleaner, stronger, faster, better as she rose through the ranks of leadership & entrepreneurship. She understands the challenges women+ face when climbing the ladders, & it's time to set paradigms free. It's not about being "fearless," but channeling that natural, innate fear of ignition by transforming it into determined, force-of-nature "unf*ckwithable" energy. This energy helps create healthy boundaries, be curious about opportunity & harness goals. We'll never be 100% ready – it's about learning your cues to calculate risks on when to jump. Demi not only ignites an audience – in-person and virtually – with her energy and memorable stories, she punctuates hard-learned lessons with tactics that can be used to quickly adapt to the forces of change impacting your organization. This presentation is perfect for audiences navigating uncertainty, new regulations, unparalleled market forces, or looking to accomplish audacious goals. Give your group the necessary boost to come together as a team and innovate quickly and confidently.SAMPLE TAKEAWAYS
• Drop the "audition" of credentials, degrees & accreditations so your team can work ON the business, especially women+
• Fail forward & create group trust through pointed exercises
• Set actionable group/individual goals in paradigm-driven spaces
• Recognize and harness the skills and talents of everyone around you
• Demolish Imposter Syndrome & replace it with Unf*ckwithability

TAILORED TO THESE THEMES: DEI, Imposter Syndrome, Women's Empowerment, Change, Inspiration, Overcoming Adversity, Innovation

DEI at Any Seat: Spark Sessions to Ignite Any Team

The ultimate permission to START WHERE YOU ARE. This is about coming together and deciding what we can do as an organization to create an equitable culture for employees, stakeholders, and customers that serves all involved. Everyone, from every seat, has to feel a voice, a safe space & an opportunity to have "crucial conversations" to push the team forward in trust & accountability. These psychologically safe spaces create norms for productive, needle-moving conversations & inclusion in any environment. Demi Knight Clark was one of the only females in the room in construction for 25 years – creating equitable spaces & voices for both allies and marginalized populations in companies, trade associations & nonprofits. These "Spark Sessions" will help your team grow, connect & converse on any topic with ease – helping break through any challenge with emotional intelligence.SAMPLE TAKEAWAYS
• Safe space creation template to enable authentic conversations
• Checklist for navigating where you are individually or in companies
• How to prevent toxic barriers & interactions
• How to ensure conversations over silence & acceptance over mitigation
• Create a culture that values and respects all team members

TAILORED TO THESE THEMES: Psychological Safety, DEI, Organizational Culture, Workplace Diversity, Teamwork

Igniting Negotiations for Women+ - Creating Sparks of Mentorship, Sponsorship & Launched Career Trajectories

Women+ must have a "high moxie level" to negotiate and advocate for themselves. Organizations need to identify & cultivate these cultures so it doesn't sit on the shoulders solely of women+. Drawing on a distinguished career in construction & entrepreneurship, Demi Knight Clark facilitates the discussion on mentorship, sponsorship & negotiation tactics for women+ & allies. It takes both sides of the table! When is sponsorship appropriate (getting women+ in the room) vs. mentorship (tactical career training & help?) How can women+ use the resources around them & "scale their squad" to launch longer-term career trajectory conversations and negotiations? In this discussion/facilitation, your team from both sides of the fence will be able to come together with a plan – and a psychologically owned, safe space to discuss even the scariest of needs. Through compelling storytelling, case studies & an action plan, Demi Knight Clark will inspire & ignite the sparks that matter in you or your team!SAMPLE TAKEAWAYS
• Create a negotiations checklist/plan of collaboration for both sides of the table
• Sponsorship & mentorship checklists
• Sparked conversations about open negotiating circles
• Role-played open discussions propelling women+ forward
• Normalized "money talks" tactics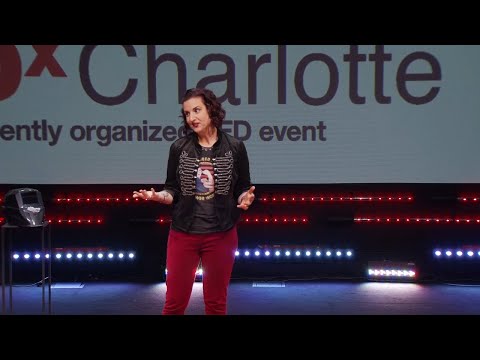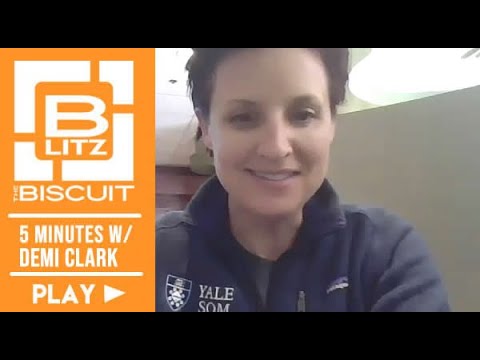 What is Demi Clark's speaking fee?
The typical range for Demi Clark's speaking fee is $6,000–$8,000. The low end of the fee range represents their standard virtual fee. The high end of the fee range represents their standard fee for a US-based in-person speaking engagement. Appearances which require an extended schedule of activities or international travel will possibly exceed this fee range. Speaker fees update frequently. To receive a personalized quote for Demi Clark to speak at your event, please consult with a Key Speakers advisor for up to date information and assistance.
What factors influence the speaker's fee?
Other factors that influence a keynote speaker's fee include their reputation, expertise, demand, experience, duration of the presentation, travel requirements for the event location, and any additional services, activities or customization options they offer.
Are travel expenses included in the speaker's fee?
Travel expenses are typically not included in the listed speaker's fee and are quoted separately. If the speaker needs to travel internationally, fees will be higher. These expenses may include airfare, accommodation, ground transportation at home and in the event city, and meals. We can provide more detailed information about travel expenses and arrangements once you've selected a speaker.
How do I book Demi Clark for my event?
The speaker booking process typically involves the following steps:
Browse our website or reach out to a Key Speakers advisor through our website to explore speaker ideas.
Select a keynote speaker based on their expertise, experience, and suitability for your event.
Contact Key Speakers to confirm the speaker's availability, fees, and any unique requirements. We can also help negotiate fees and terms.
Submit a firm offer to extend the invite to your speaker. These details will be used to create an agreement once the speaker accepts.
All parties coordinate and finalize the terms of the booking, including contract terms and conditions.
Confirm the booking by signing the contract and making the necessary payments.
What types of events do keynote speakers typically speak at?
Keynote speakers can speak at a wide range of events, virtual or in person, including conferences, corporate meetings, industry conventions, seminars, workshops, fundraising galas, educational programs, and other special occasions where an inspirational or informative address is desired.
How do I select the right keynote speaker for my event?
When selecting a keynote speaker, consider the following factors:
The speaker's expertise and knowledge relevant to your event's theme or industry.
Their speaking style, ability to engage the audience, and deliver impactful messages.
Past client testimonials, reviews, or references.
The speaker's availability and fee within your budget.
What are the payment terms and conditions?
A deposit is required upon signing the contract, with the remaining balance due 2–4 weeks before the event. If the event is taking place within 30 days, the full balance is due upon signing.
How far in advance should I book a keynote speaker?
It is generally advisable to book a keynote speaker as early as possible, especially if you have a specific speaker in mind or if your event is during a peak season holiday. Ideally, booking a speaker three to six months in advance can increase the chances of securing your desired speaker.
Can you help me with the logistics and technical requirements for the speaker's presentation?
Yes, we can assist you with the logistics and technical requirements for the speaker's presentation. We stay actively involved during pre-event planning to coordinate with you and ensure that the necessary audiovisual equipment, staging, lighting, and other technical aspects are in place for a successful presentation.
Are there any special requirements or accommodations that need to be considered for the speaker?
Keynote speakers may have specific requirements or accommodations that need to be considered, such as travel arrangements, accommodation preferences, dietary restrictions, or accessibility needs. Some speakers have a performance rider we include in the contract, others have minimal requirements.
Do keynote speakers offer customization options for their presentations?
Yes, many keynote speakers offer customization options for their presentations. They can tailor their content, examples, or case studies to align with your event's theme, industry, or specific audience. Discuss your customization needs with us so we can guide you accordingly.
Can the speaker participate in pre-event activities such as panel discussions or Q&A sessions?
Some keynote speakers are open to participating in pre-event activities such as panel discussions, Q&A sessions, or meet-and-greet sessions. Please share your specific requirements with us during the firm offer phase, so we can work on getting you everything you need.
How long is a typical keynote speech?
The duration of a standard keynote speech can vary depending on the speaker and the event's schedule. Typically, keynote speeches range from 30 minutes to 90 minutes, including any Q&A sessions or interactive elements. Some speakers can accommodate half or full day sessions and extended keynotes. Discuss the desired duration with your representative to determine the appropriate length for participation.
Can I provide feedback or reviews about the speaker's performance?
Yes, we encourage and appreciate feedback about the speaker's performance as well as our services. You can share your feedback via email after the event, or via our survey feedback form. Your feedback can help them improve our services and assist other clients in making informed decisions.
Are there any discounts or special offers available for booking multiple speakers or multiple events?
Often, yes. It's worth inquiring about such possibilities with your Key Speakers representative to explore any available cost-savings options.
Why book Demi Clark though Key Speakers?
We provide a comprehensive service that takes the guesswork out of hiring a speaker—from speaker selection to logistics to post-event feedback. We know you have lots of responsibilities on top of finding and coordinating event speakers, so having a committed and proactive partner on your side that is an expert with the talent booking process is crucial. Every time you book a speaker with Key, your dedicated events manager will support you throughout the entire planning process. We work closely with you from speaker selection to post-event success and always ensure that your needs are addressed first.
We help you negotiate contractual details such as speaker fees and travel terms so that you end up with the most favorable deal. Leave the fine print to us so you can focus on other aspects of your event. Key Speakers mediates and absorbs some of the contractual risks that inherently come with booking a keynote speaker.
With our highly communicative booking and proposal model, you'll never be left in the dark with the status of your speaker. We pride ourselves on speedy response time and always keep you updated on all new developments relating to your event. Our experienced agents are personable (after our morning coffee!) and always eager to do whatever it takes to secure a fantastic speaker for your event.
To put it simply, Key Speakers is your one-stop resource for finding, booking and managing speakers for your event. We do the heavy lifting for you. Our dedicated and knowledgeable advisors ensure that your speaker's message and personal brand perfectly align to your event objectives.
Remember that the specific details and offerings may vary among different speakers, so it's always recommended to consult with your Key Speakers representative for accurate information and assistance.
Speaker Fee Range:
$6,000–$8,000
*Ranges are a guideline only, with the low end representing the speaker's virtual fee and the high end representing their in-person fee. Fees are subject to change. Contact us for an exact quote.
Travels From:
North Carolina
Related Categories:
Request Demi Clark
Connect with us to learn more about booking this speaker for your event.