Speaker Fee Range:
$12,000–$20,000
*Ranges are a guideline only, with the low end representing the speaker's virtual fee and the high end representing their in-person fee. Fees are subject to change. Contact us for an exact quote.
Travels From:
California
Related Categories:
Todd Buchholz
Former White House Director of Economic Policy, Managing Director of Tiger Hedge Fund
As a frequent commentator on the state of the markets, Todd Buchholz brings his experience as a former White House director of economic policy, a managing director of the $15 billion Tiger hedge fund, and a Harvard economics teacher to the cutting edge of economics, fiscal politics, finance, and business strategy. Buchholz is a frequent guest on ABC News, PBS, and CBS, and he recently hosted his own special on CNBC.
Before joining Tiger, Buchholz was President of the G7 Group, Inc, an international consulting firm whose clientele included many of the top securities firms, investment banks and money managers in New York, London, and Tokyo, including Goldman Sachs and Morgan Stanley. His commentaries were closely read by officials at the Federal Reserve, Bundesbank and Bank of England. Buchholz won the Allyn Young Teaching Prize at Harvard and holds advanced degrees in economics and law from Cambridge…
How to Tackle and Embrace AI

AI is disrupting the way we do business, even faster than the Internet, the PC, and television did in past decades. Former White House Director of Economic Policy Todd Buchholz, author of Market Shock and New Ideas from Dead CEOs, tackles the startling implications of AI technology — when to harness it, and how to discern hype. As finance, tech, and industrial firms like Morgan Stanley, Apple, and Tesla rush to file patents, Todd explains where the AI revolution is going and how AI will impact inflation, oil prices, and interest rates. A former managing director of the legendary Tiger hedge fund, Todd's writing on technology and the economy have been praised in the Wall Street Journal and Financial Times, and he has been featured on media programs from ABC to the BBC. Organizations like the Pentagon and Goldman Sachs have placed Todd's works on their recommended reading lists, and Todd has delivered provocative and insightful keynotes before the world's leading companies, and audiences at Stanford, Harvard, and Cambridge, among others.

· Discover how to harness AI to lower costs and expand markets
· Pinpoint how AI will change financial markets, disrupting inflation and interest rate expectations
· Reveal how AI will overhaul the job market, creating vast new opportunities, while also requiring retraining
· Decode when AI is used effectively versus when it's used merely to hype

Consumers, Cash, and Your Coronavirus Comeback

Todd Buchholz is advising some of the hardest-hit companies – from major cruise lines to Broadway theaters – on their corona virus comeback. Tap into his front-line economic experience to help your business grow now.
· Find out whether the economy will bounce back with a V-shaped, U-shaped, or W-shaped recovery, and how to adjust for contingencies
· Position your company to be, not just a survivor but a beneficiary of the economic rebound ahead
· Target the customers and entities that can spend the most—soon

Behavioral Economics Can Work for You

• Explore how generational differences impact your workplace and your customers
• See how psychology shapes financial and customer choices
• Learn the three words that most excite your employees, investors, and clients

New Ideas from Dead CEO's

• Discover the entrepreneurial secrets that launched McDonalds, Sony, Estee Lauder, and Apple.
• Find out why Ray Kroc, Steve Jobs, and Sam Walton conquered their competition
• Apply the brilliant and motivational lessons of the greatest CEOs to your business today
• Examine whether now is the best time to lock in financing and where around the globe are the best opportunities

The Hope and Danger Behind World Politics

Since September 11 the world has changed, looking even more dangerous than during the Cold War era when the Soviet Union aimed missiles at the U.S. Todd Buchholz takes his audience on a world tour to gauge the "hot spots" that threaten us. At the same time, though, we must appreciate the successes: the countries that have turned from dictatorships to democracies; the economies that have dumped communism for capitalism. As a former "point man" for the White House during the Gulf War, Todd Buchholz shows his audience how to handle the risks while keeping hope alive. Recently, The New York Times editorial page called on Buchholz to make sense of the terrorism threat.

Prosperity Ahead - Or Not?

As the presidential election race threatens to reshape policy from taxation to healthcare to foreign affairs, governments and companies must grapple with crucial questions: How can the Fed prod the economy to recover, while Brexit and other worries drag down sentiment? Will the Fed keep its independence or be turned into a tool of the White House? Will the next president look to hike the minimum wage and tighten overtime rules, or give firms more leeway on employee work rules and compensation? Will the U.S. build up bigger and bigger debts without tackling entitlements? What's at stake for the economy, the financial markets and geopolitics, amid foreign policy crises in Syria, Ukraine, Venezuela and Iran? Todd Buchholz will help you figure out whether the Washington sweepstakes makes life easier or tougher for your company's profits and its share price. Todd Buchholz has delivered keynotes at the White House, Treasury Department, UK Parliament and the Mexico stock exchange. His just-released book The Price of Prosperity is currently ranked #1 on Amazon for government and received rave reviews from advisors to Hillary Clinton and from advisors to Donald Trump. By "connecting the dots" of the world economy, Todd will inspire you and help develop a timely vision for the economy, the financial markets, and the dramatic impact of the presidential election.

How To Compete in A Global Economy

Never before have businesses felt so excruciating pressure to compete. While riding a roller coaster stock market, firms have struggled to raise prices, even when their costs go up. China poses a threat but there is also an opportunity for new sales. Loyal customers seem ready to jump to a competitor. How can your company or industry survive and thrive? What will Congress do to help or hurt your industry in the coming year? Learn how to anticipate the new trends that open up fresh opportunities for manufacturing, service and technology companies.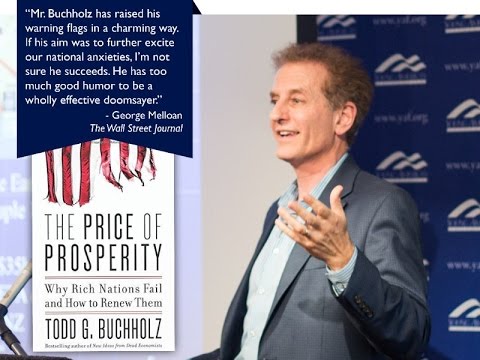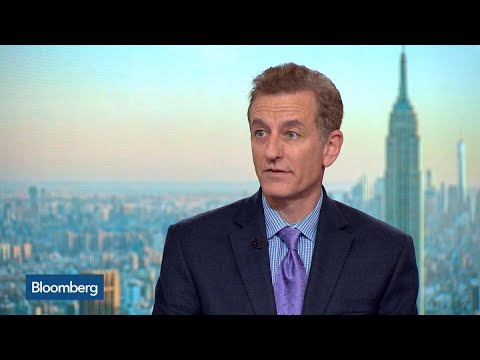 What is Todd Buchholz 's speaking fee?
The typical range for Todd Buchholz 's speaking fee is $12,000–$20,000. The low end of the fee range represents their standard virtual fee. The high end of the fee range represents their standard fee for a US-based in-person speaking engagement. Appearances which require an extended schedule of activities or international travel will possibly exceed this fee range. Speaker fees update frequently. To receive a personalized quote for Todd Buchholz to speak at your event, please consult with a Key Speakers advisor for up to date information and assistance.
What factors influence the speaker's fee?
Other factors that influence a keynote speaker's fee include their reputation, expertise, demand, experience, duration of the presentation, travel requirements for the event location, and any additional services, activities or customization options they offer.
Are travel expenses included in the speaker's fee?
Travel expenses are typically not included in the listed speaker's fee and are quoted separately. If the speaker needs to travel internationally, fees will be higher. These expenses may include airfare, accommodation, ground transportation at home and in the event city, and meals. We can provide more detailed information about travel expenses and arrangements once you've selected a speaker.
How do I book Todd Buchholz for my event?
The speaker booking process typically involves the following steps:
Browse our website or reach out to a Key Speakers advisor through our website to explore speaker ideas.
Select a keynote speaker based on their expertise, experience, and suitability for your event.
Contact Key Speakers to confirm the speaker's availability, fees, and any unique requirements. We can also help negotiate fees and terms.
Submit a firm offer to extend the invite to your speaker. These details will be used to create an agreement once the speaker accepts.
All parties coordinate and finalize the terms of the booking, including contract terms and conditions.
Confirm the booking by signing the contract and making the necessary payments.
What types of events do keynote speakers typically speak at?
Keynote speakers can speak at a wide range of events, virtual or in person, including conferences, corporate meetings, industry conventions, seminars, workshops, fundraising galas, educational programs, and other special occasions where an inspirational or informative address is desired.
How do I select the right keynote speaker for my event?
When selecting a keynote speaker, consider the following factors:
The speaker's expertise and knowledge relevant to your event's theme or industry.
Their speaking style, ability to engage the audience, and deliver impactful messages.
Past client testimonials, reviews, or references.
The speaker's availability and fee within your budget.
What are the payment terms and conditions?
A deposit is required upon signing the contract, with the remaining balance due 2–4 weeks before the event. If the event is taking place within 30 days, the full balance is due upon signing.
How far in advance should I book a keynote speaker?
It is generally advisable to book a keynote speaker as early as possible, especially if you have a specific speaker in mind or if your event is during a peak season holiday. Ideally, booking a speaker three to six months in advance can increase the chances of securing your desired speaker.
Can you help me with the logistics and technical requirements for the speaker's presentation?
Yes, we can assist you with the logistics and technical requirements for the speaker's presentation. We stay actively involved during pre-event planning to coordinate with you and ensure that the necessary audiovisual equipment, staging, lighting, and other technical aspects are in place for a successful presentation.
Are there any special requirements or accommodations that need to be considered for the speaker?
Keynote speakers may have specific requirements or accommodations that need to be considered, such as travel arrangements, accommodation preferences, dietary restrictions, or accessibility needs. Some speakers have a performance rider we include in the contract, others have minimal requirements.
Do keynote speakers offer customization options for their presentations?
Yes, many keynote speakers offer customization options for their presentations. They can tailor their content, examples, or case studies to align with your event's theme, industry, or specific audience. Discuss your customization needs with us so we can guide you accordingly.
Can the speaker participate in pre-event activities such as panel discussions or Q&A sessions?
Some keynote speakers are open to participating in pre-event activities such as panel discussions, Q&A sessions, or meet-and-greet sessions. Please share your specific requirements with us during the firm offer phase, so we can work on getting you everything you need.
How long is a typical keynote speech?
The duration of a standard keynote speech can vary depending on the speaker and the event's schedule. Typically, keynote speeches range from 30 minutes to 90 minutes, including any Q&A sessions or interactive elements. Some speakers can accommodate half or full day sessions and extended keynotes. Discuss the desired duration with your representative to determine the appropriate length for participation.
Can I provide feedback or reviews about the speaker's performance?
Yes, we encourage and appreciate feedback about the speaker's performance as well as our services. You can share your feedback via email after the event, or via our survey feedback form. Your feedback can help them improve our services and assist other clients in making informed decisions.
Are there any discounts or special offers available for booking multiple speakers or multiple events?
Often, yes. It's worth inquiring about such possibilities with your Key Speakers representative to explore any available cost-savings options.
Why book Todd Buchholz though Key Speakers?
We provide a comprehensive service that takes the guesswork out of hiring a speaker—from speaker selection to logistics to post-event feedback. We know you have lots of responsibilities on top of finding and coordinating event speakers, so having a committed and proactive partner on your side that is an expert with the talent booking process is crucial. Every time you book a speaker with Key, your dedicated events manager will support you throughout the entire planning process. We work closely with you from speaker selection to post-event success and always ensure that your needs are addressed first.
We help you negotiate contractual details such as speaker fees and travel terms so that you end up with the most favorable deal. Leave the fine print to us so you can focus on other aspects of your event. Key Speakers mediates and absorbs some of the contractual risks that inherently come with booking a keynote speaker.
With our highly communicative booking and proposal model, you'll never be left in the dark with the status of your speaker. We pride ourselves on speedy response time and always keep you updated on all new developments relating to your event. Our experienced agents are personable (after our morning coffee!) and always eager to do whatever it takes to secure a fantastic speaker for your event.
To put it simply, Key Speakers is your one-stop resource for finding, booking and managing speakers for your event. We do the heavy lifting for you. Our dedicated and knowledgeable advisors ensure that your speaker's message and personal brand perfectly align to your event objectives.
Remember that the specific details and offerings may vary among different speakers, so it's always recommended to consult with your Key Speakers representative for accurate information and assistance.
Speaker Fee Range:
$12,000–$20,000
*Ranges are a guideline only, with the low end representing the speaker's virtual fee and the high end representing their in-person fee. Fees are subject to change. Contact us for an exact quote.
Travels From:
California
Related Categories:
Request Todd Buchholz
Connect with us to learn more about booking this speaker for your event.