Speaker Fee Range:
Travels From:
New York
Related Categories:
Sally Helgesen
Author and Women's Leadership Authority
Sally Helgesen is a best-selling author, speaker and leadership coach, cited in Forbes as the world's premier expert on women's leadership. For the last thirty years, her mission has been to help women leaders around the world recognize, articulate and act on their greatest strengths. She also works with senior teams seeking to build more inclusive cultures.
Sally's most recent book, How Women Rise, co-authored with coaching legend Marshall Goldsmith, became the top-selling title in its field within a week of publication. It explores the specific habits most likely to get in women's way as they seek advancement. And it offers powerful practices to help women realize their full potential.
Sally's previous books include The Female Advantage: Women's Ways of Leadership, hailed as a classic and continuously in print since 1990, and The Female…
Leading from the Center of the Web - A Program for Senior Leaders




In this seminar, which can be delivered as a keynote or expanded into a workshop, Sally demonstrates why today's VUCA environment– volatile, uncertain, complex, and ambiguous– requires leaders who can leverage the power of inclusive webs. Drawing on her influential research for

The Web of Inclusion

and

Thriving in 24/7

, as well as work in sectors ranging from security to energy, technology, financial services, health care and the law, Sally shows how three key trends are transforming organizations in the global marketplace, identifies the four essential skills that leaders must cultivate in order to fully engage talent in the new environment and shares actionable practices for developing these skills.

Visionary, Connected, Intentional & Present: A Workshop for Women Leaders




In this seminar or workshop, Sally offers concrete, actionable practices for women seeking to position themselves for the next level of leadership, strengthen their professional reputation, showcase their talents, increase their capacity to contribute to their organizations and diminish stress. Sally's work with women leaders around the world has demonstrated that women who sustain power and influence share four characteristics. They are visionary, connected, intentional and present.

How Women Rise: Keynote and Workshop




Women's distinctive strengths and behaviors provide them with many advantages. Yet the very habits that help them early in their careers can hold them back as they seek to rise. In this program, Sally draws on her work with #1 ranked executive coach and New York Times best selling author Marshall Goldsmith to help women identify and address the habits most likely to get in their way as they seek to move to a higher level. These habits include: Reluctance to Claim Your Achievements, Expecting Others to Spontaneously Notice and Reward Your Hard Work, Overvaluing Expertise, Building Rather than Leveraging Relationships, Failing to Enlist Allies from Day One, Putting Your Job Before Your Career, The Disease to Please, The Quest to be Perfect, Speaking While Emotional, Minimizing, Ruminating, and Letting Your Radar Distract You. "How Women Rise" can be delivered in formats ranging from a 45 minute keynote to a half or full day seminar. The habits also provide rich material for breakouts or workshops that follow on from a keynote. This program can be adapted for women at every level: entry, mid-career and senior/executive.

From Diversity to Inclusion




Diversity defines the talent base in organizations today—both demographic diversity and diversity of values. Yet organizations still struggle to engage the best talents of diverse employees in meeting core strategic and business needs. As a result, diversity efforts remain silo'd, internally focused and underleveraged. In this keynote, Sally draws on 17 years of work with diverse teams around the globe to show how organizations can engage the full talents of all employees in meeting marketplace demands by creating the conditions in which inclusive leadership can thrive. Recognizing that inclusion is not an ideal but a practice, she demonstrates how to define, encourage, model, mentor, measure and reward inclusive behaviors. This program is best suited for diversity, inclusion and innovation conferences and employee resource group events.

Leading in 24/7




The forces driving today's volatile, complex, and highly pressured 24/7 global marketplace are upending what is required of leaders. changing the requirements of leadership. She presents a comprehensive picture of the forces driving this change and offers actionable ways that participants can use to position their organizations for expanded influence and market success. In this seminar, Sally shows how Drawing on work in sectors ranging from military security to energy innovation, and on case studies for The Web of Inclusion and Thriving in 24/7, Sally shows how five intersecting trends are transforming organizations and helps leaders understand how to act on these insights. Sally outlines the big 24/7 challenges leaders will face in the years ahead. Leading in 24/7 can be delivered as a keynote, workshop or half-day seminar. It can be customized to suit a variety of audiences: corporate, association, educational and non-profit.

Tapping the Power of The Female Vision




Women's distinctive vision— the power of what they notice, what they value, how they connect the dots– offers a strong competitive advantage in today's global marketplace. Yet because women's ways of seeing have not been recognized or understood, women's potential to make strategic contributions is rarely fully engaged. In this keynote, Sally draws on insights from two decades of groundbreaking research to help women activate their greatest leadership strength—the power of their vision. And she shows how organizations can use women's capacity for broad-spectrum notice to gain more information and make more balanced decisions. Using vivid examples, Sally provides a step-by-step blueprint for women seeking to increase their influence and capacity to contribute. Tapping the Power of The Female Vision can be delivered in formats ranging from 45 minute keynote to a half day seminar. The major practices Sally outlines also provide rich material for breakouts or workshops that follow on from a keynote.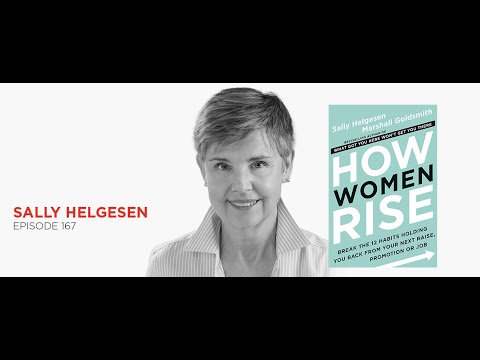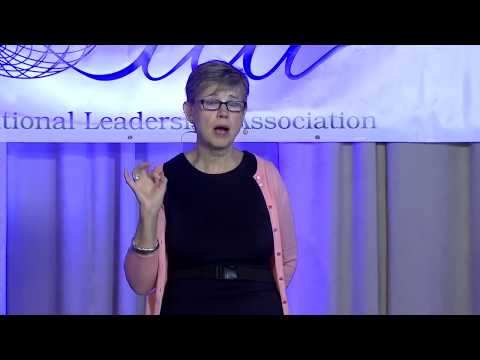 What factors influence the speaker's fee?
Other factors that influence a keynote speaker's fee include their reputation, expertise, demand, experience, duration of the presentation, travel requirements for the event location, and any additional services, activities or customization options they offer.
Are travel expenses included in the speaker's fee?
Travel expenses are typically not included in the listed speaker's fee and are quoted separately. If the speaker needs to travel internationally, fees will be higher. These expenses may include airfare, accommodation, ground transportation at home and in the event city, and meals. We can provide more detailed information about travel expenses and arrangements once you've selected a speaker.
How do I book Sally Helgesen for my event?
The speaker booking process typically involves the following steps:
Browse our website or reach out to a Key Speakers advisor through our website to explore speaker ideas.
Select a keynote speaker based on their expertise, experience, and suitability for your event.
Contact Key Speakers to confirm the speaker's availability, fees, and any unique requirements. We can also help negotiate fees and terms.
Submit a firm offer to extend the invite to your speaker. These details will be used to create an agreement once the speaker accepts.
All parties coordinate and finalize the terms of the booking, including contract terms and conditions.
Confirm the booking by signing the contract and making the necessary payments.
What types of events do keynote speakers typically speak at?
Keynote speakers can speak at a wide range of events, virtual or in person, including conferences, corporate meetings, industry conventions, seminars, workshops, fundraising galas, educational programs, and other special occasions where an inspirational or informative address is desired.
How do I select the right keynote speaker for my event?
When selecting a keynote speaker, consider the following factors:
The speaker's expertise and knowledge relevant to your event's theme or industry.
Their speaking style, ability to engage the audience, and deliver impactful messages.
Past client testimonials, reviews, or references.
The speaker's availability and fee within your budget.
What are the payment terms and conditions?
A deposit is required upon signing the contract, with the remaining balance due 2–4 weeks before the event. If the event is taking place within 30 days, the full balance is due upon signing.
How far in advance should I book a keynote speaker?
It is generally advisable to book a keynote speaker as early as possible, especially if you have a specific speaker in mind or if your event is during a peak season holiday. Ideally, booking a speaker three to six months in advance can increase the chances of securing your desired speaker.
Can you help me with the logistics and technical requirements for the speaker's presentation?
Yes, we can assist you with the logistics and technical requirements for the speaker's presentation. We stay actively involved during pre-event planning to coordinate with you and ensure that the necessary audiovisual equipment, staging, lighting, and other technical aspects are in place for a successful presentation.
Are there any special requirements or accommodations that need to be considered for the speaker?
Keynote speakers may have specific requirements or accommodations that need to be considered, such as travel arrangements, accommodation preferences, dietary restrictions, or accessibility needs. Some speakers have a performance rider we include in the contract, others have minimal requirements.
Do keynote speakers offer customization options for their presentations?
Yes, many keynote speakers offer customization options for their presentations. They can tailor their content, examples, or case studies to align with your event's theme, industry, or specific audience. Discuss your customization needs with us so we can guide you accordingly.
Can the speaker participate in pre-event activities such as panel discussions or Q&A sessions?
Some keynote speakers are open to participating in pre-event activities such as panel discussions, Q&A sessions, or meet-and-greet sessions. Please share your specific requirements with us during the firm offer phase, so we can work on getting you everything you need.
How long is a typical keynote speech?
The duration of a standard keynote speech can vary depending on the speaker and the event's schedule. Typically, keynote speeches range from 30 minutes to 90 minutes, including any Q&A sessions or interactive elements. Some speakers can accommodate half or full day sessions and extended keynotes. Discuss the desired duration with your representative to determine the appropriate length for participation.
Can I provide feedback or reviews about the speaker's performance?
Yes, we encourage and appreciate feedback about the speaker's performance as well as our services. You can share your feedback via email after the event, or via our survey feedback form. Your feedback can help them improve our services and assist other clients in making informed decisions.
Are there any discounts or special offers available for booking multiple speakers or multiple events?
Often, yes. It's worth inquiring about such possibilities with your Key Speakers representative to explore any available cost-savings options.
Why book Sally Helgesen though Key Speakers?
We provide a comprehensive service that takes the guesswork out of hiring a speaker—from speaker selection to logistics to post-event feedback. We know you have lots of responsibilities on top of finding and coordinating event speakers, so having a committed and proactive partner on your side that is an expert with the talent booking process is crucial. Every time you book a speaker with Key, your dedicated events manager will support you throughout the entire planning process. We work closely with you from speaker selection to post-event success and always ensure that your needs are addressed first.
We help you negotiate contractual details such as speaker fees and travel terms so that you end up with the most favorable deal. Leave the fine print to us so you can focus on other aspects of your event. Key Speakers mediates and absorbs some of the contractual risks that inherently come with booking a keynote speaker.
With our highly communicative booking and proposal model, you'll never be left in the dark with the status of your speaker. We pride ourselves on speedy response time and always keep you updated on all new developments relating to your event. Our experienced agents are personable (after our morning coffee!) and always eager to do whatever it takes to secure a fantastic speaker for your event.
To put it simply, Key Speakers is your one-stop resource for finding, booking and managing speakers for your event. We do the heavy lifting for you. Our dedicated and knowledgeable advisors ensure that your speaker's message and personal brand perfectly align to your event objectives.
Remember that the specific details and offerings may vary among different speakers, so it's always recommended to consult with your Key Speakers representative for accurate information and assistance.
Speaker Fee Range:
Travels From:
New York
Related Categories:
Request Sally Helgesen
Connect with us to learn more about booking this speaker for your event.