Speaker Fee Range:
$25,000–$50,000
*Ranges are a guideline only, with the low end representing the speaker's virtual fee and the high end representing their in-person fee. Fees are subject to change. Contact us for an exact quote.
Travels From:
Utah
Related Categories:
Michael Leavitt
Founder of Leavitt Partners and 20th United States Secretary of Health and Human Services under George W. Bush
Mike Leavitt is the founder of Leavitt Partners where he helps clients navigate the future as they transition to new and better models of care. In previous roles, Mike served in the Cabinet of President George W. Bush (as Administrator of the Environmental Protection Agency and Secretary of Health and Human Services) and as a three-time elected governor of Utah.
Mike grew up in Cedar City, Utah, where his upbringing was rooted in the values of the American West, with its emphasis on hard work and common sense. He earned a bachelor's degree in business while working in the insurance industry. In 1984, he became chief executive of The Leavitt Group, a family business that is now the nation's second largest, privately held insurance brokerage.
In 1993, Mike was elected governor of Utah. He served three terms (1993-2003). In 2003, he joined the Cabinet of President George W.…
Value Nets: The Gold Standard of Collaboration


The formula for success is undergoing a sea of change. In our increasingly interconnected world, the biggest or best-managed organizations don't always win. Instead, it's the best-networked groups that triumph that move faster and more innovatively than stand-alone competitors toward ambitious objectives. Individual excellence is being replaced by collaborative excellence.

Unfortunately, few know how to collaborate in a high performance way. Typically, collaboration is viewed as simply having a cooperative attitude. In the world of low-level tasks, this perspective is fine. However, if the stakes are high, the partners are diverse and success requires a network among unnatural collaborators, a more sophisticated approach is required.

A savvy negotiator and skilled consensus-builder, Governor Leavitt will inspire and teach audiences to build and join high performance collaborative enterprises he terms Value Nets. This engaging, invaluable discussion centers on the elements required in constructing productive Value Nets and how to create, use and leverage them for business and personal success.

Step-by-step: Protecting the U.S. Food Supply Throughout the Provider Chain




Governor Leavitt provides audiences a holistic approach to addressing modern day food safety and food defense challenges. Regardless of where organizations operate in the food supply chain, they are vulnerable to factors that are difficult to, and often beyond, control. Recent outbreaks and recalls have illustrated the fragility and vulnerability of brands and even entire businesses. Governor Leavitt urges organizations to recognize that as times have changed, so must the food and related industries if they are to stay ahead and alive. Governor Leavitt effectively addresses food safety and food defense problems wherever they may exist in the supply process.

Import Safety The Most Urgent Threat You Don't Know About




The United States has one of the safest food supplies and among the highest standards of consumer protection in the world. However, the rapid growth in the volume of exports, as well as the number of importers and exporting countries, present challenges that require urgent attention. Americans want to enjoy fresh produce year-round, wear low-cost clothing, drive foreign-made cars, use electronic products designed and built off our shores, purchase affordable furniture and otherwise participate in the bounties of a global economy. This is the value of global trade. The challenges we face are the result of a global market beginning to mature. Just as the volume of trade has changed, so must the strategies to regulate safety. Simply scaling up our current inspection strategy will not work. We need to develop new tools and strategies equal to the new challenges we face. With an in-depth knowledge of international and domestic regulatory processes and first-hand experience in dealing with unsafe imported goods, Governor Leavitt provides audiences strategic counsel regarding the complexities and on-going changes related to imported foods and medical products, including pending legislation, product tracking and regulatory expertise.

Health Care: Evolution or Revolution




Though there is much to be proud of in American health care, our society is increasingly recognizing an alarming lack of organization and alignment that pervades our health care infrastructure and delivery. Our health care system isn't really a system at all. Information doesn't move with patients, quality and cost information is far from transparent, and stakeholder incentives often run contrary to achieving real value. It is not unreasonable to categorize this dysfunction and its accompanying cost escalation as the most serious economic threat facing our nation in the coming decade. In this compelling presentation, Governor Leavitt identifies for audiences the core themes, structural shifts and evolving models that characterize the changing marketplace.

Global Health and Diplomacy




The language of health is heard by the heart. The richest and poorest of us are bound together by the uncertainty of our mortality, the health conditions of those we love and, in some cases, the desperation of our pain. Said another way, global health is the common thread that binds all of humanity together. If we succeed in global health, we increase our chances of succeeding globally. In geopolitics, there is a constant struggle to win the hearts of the people. In that battle, actions speak louder than words. On the Richter scale of deeds, health makes the needle within a person's heart move more than anything else. We must invest in and succeed in global health diplomacy as a means to improve international relations and conditions in the world. America needs to embrace health diplomacy and craft a unified policy around this important issue. In this enlightening presentation, Governor Leavitt helps audiences understand how global cooperation and collaboration around the issue of health can lead to improved economic, security and overall diplomatic relations.

Health Care Reform in the 21st Century




Healthcare policy is no longer just an exercise in reform; it has become a question of economic policy. One of the greatest lessons Michael Leavitt learned during his time as Secretary of Health and Human Services is that if you are going to reform the healthcare system, you have to change Medicare -- the only system that pervades the entire healthcare environment. Using the lessons of Part D's Medicare drug benefit, Leavitt shares how to improve the country's health care system so that it delivers scorable savings, higher quality, and better value to all Americans.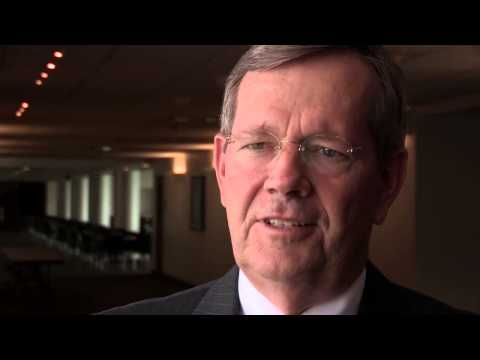 What is Michael Leavitt's speaking fee?
The typical range for Michael Leavitt's speaking fee is $25,000–$50,000. The low end of the fee range represents their standard virtual fee. The high end of the fee range represents their standard fee for a US-based in-person speaking engagement. Appearances which require an extended schedule of activities or international travel will possibly exceed this fee range. Speaker fees update frequently. To receive a personalized quote for Michael Leavitt to speak at your event, please consult with a Key Speakers advisor for up to date information and assistance.
What factors influence the speaker's fee?
Other factors that influence a keynote speaker's fee include their reputation, expertise, demand, experience, duration of the presentation, travel requirements for the event location, and any additional services, activities or customization options they offer.
Are travel expenses included in the speaker's fee?
Travel expenses are typically not included in the listed speaker's fee and are quoted separately. If the speaker needs to travel internationally, fees will be higher. These expenses may include airfare, accommodation, ground transportation at home and in the event city, and meals. We can provide more detailed information about travel expenses and arrangements once you've selected a speaker.
How do I book Michael Leavitt for my event?
The speaker booking process typically involves the following steps:
Browse our website or reach out to a Key Speakers advisor through our website to explore speaker ideas.
Select a keynote speaker based on their expertise, experience, and suitability for your event.
Contact Key Speakers to confirm the speaker's availability, fees, and any unique requirements. We can also help negotiate fees and terms.
Submit a firm offer to extend the invite to your speaker. These details will be used to create an agreement once the speaker accepts.
All parties coordinate and finalize the terms of the booking, including contract terms and conditions.
Confirm the booking by signing the contract and making the necessary payments.
What types of events do keynote speakers typically speak at?
Keynote speakers can speak at a wide range of events, virtual or in person, including conferences, corporate meetings, industry conventions, seminars, workshops, fundraising galas, educational programs, and other special occasions where an inspirational or informative address is desired.
How do I select the right keynote speaker for my event?
When selecting a keynote speaker, consider the following factors:
The speaker's expertise and knowledge relevant to your event's theme or industry.
Their speaking style, ability to engage the audience, and deliver impactful messages.
Past client testimonials, reviews, or references.
The speaker's availability and fee within your budget.
What are the payment terms and conditions?
A deposit is required upon signing the contract, with the remaining balance due 2–4 weeks before the event. If the event is taking place within 30 days, the full balance is due upon signing.
How far in advance should I book a keynote speaker?
It is generally advisable to book a keynote speaker as early as possible, especially if you have a specific speaker in mind or if your event is during a peak season holiday. Ideally, booking a speaker three to six months in advance can increase the chances of securing your desired speaker.
Can you help me with the logistics and technical requirements for the speaker's presentation?
Yes, we can assist you with the logistics and technical requirements for the speaker's presentation. We stay actively involved during pre-event planning to coordinate with you and ensure that the necessary audiovisual equipment, staging, lighting, and other technical aspects are in place for a successful presentation.
Are there any special requirements or accommodations that need to be considered for the speaker?
Keynote speakers may have specific requirements or accommodations that need to be considered, such as travel arrangements, accommodation preferences, dietary restrictions, or accessibility needs. Some speakers have a performance rider we include in the contract, others have minimal requirements.
Do keynote speakers offer customization options for their presentations?
Yes, many keynote speakers offer customization options for their presentations. They can tailor their content, examples, or case studies to align with your event's theme, industry, or specific audience. Discuss your customization needs with us so we can guide you accordingly.
Can the speaker participate in pre-event activities such as panel discussions or Q&A sessions?
Some keynote speakers are open to participating in pre-event activities such as panel discussions, Q&A sessions, or meet-and-greet sessions. Please share your specific requirements with us during the firm offer phase, so we can work on getting you everything you need.
How long is a typical keynote speech?
The duration of a standard keynote speech can vary depending on the speaker and the event's schedule. Typically, keynote speeches range from 30 minutes to 90 minutes, including any Q&A sessions or interactive elements. Some speakers can accommodate half or full day sessions and extended keynotes. Discuss the desired duration with your representative to determine the appropriate length for participation.
Can I provide feedback or reviews about the speaker's performance?
Yes, we encourage and appreciate feedback about the speaker's performance as well as our services. You can share your feedback via email after the event, or via our survey feedback form. Your feedback can help them improve our services and assist other clients in making informed decisions.
Are there any discounts or special offers available for booking multiple speakers or multiple events?
Often, yes. It's worth inquiring about such possibilities with your Key Speakers representative to explore any available cost-savings options.
Why book Michael Leavitt though Key Speakers?
We provide a comprehensive service that takes the guesswork out of hiring a speaker—from speaker selection to logistics to post-event feedback. We know you have lots of responsibilities on top of finding and coordinating event speakers, so having a committed and proactive partner on your side that is an expert with the talent booking process is crucial. Every time you book a speaker with Key, your dedicated events manager will support you throughout the entire planning process. We work closely with you from speaker selection to post-event success and always ensure that your needs are addressed first.
We help you negotiate contractual details such as speaker fees and travel terms so that you end up with the most favorable deal. Leave the fine print to us so you can focus on other aspects of your event. Key Speakers mediates and absorbs some of the contractual risks that inherently come with booking a keynote speaker.
With our highly communicative booking and proposal model, you'll never be left in the dark with the status of your speaker. We pride ourselves on speedy response time and always keep you updated on all new developments relating to your event. Our experienced agents are personable (after our morning coffee!) and always eager to do whatever it takes to secure a fantastic speaker for your event.
To put it simply, Key Speakers is your one-stop resource for finding, booking and managing speakers for your event. We do the heavy lifting for you. Our dedicated and knowledgeable advisors ensure that your speaker's message and personal brand perfectly align to your event objectives.
Remember that the specific details and offerings may vary among different speakers, so it's always recommended to consult with your Key Speakers representative for accurate information and assistance.
Speaker Fee Range:
$25,000–$50,000
*Ranges are a guideline only, with the low end representing the speaker's virtual fee and the high end representing their in-person fee. Fees are subject to change. Contact us for an exact quote.
Travels From:
Utah
Related Categories:
Request Michael Leavitt
Connect with us to learn more about booking this speaker for your event.