Speaker Fee Range:
$20,000–$35,000
*Ranges are a guideline only, with the low end representing the speaker's virtual fee and the high end representing their in-person fee. Fees are subject to change. Contact us for an exact quote.
Travels From:
Colorado
Related Categories:
Tasha Eurich
Organizational Psychologist; Leadership and Strategy Expert

Dr. Tasha Eurich is an organizational psychologist, researcher, and New York Times best-selling author. She uses science to help leaders achieve dramatic and measurable change. Having built a reputation as a fresh, modern voice in the business world, Tasha pairs her grounding in human behavior with a pragmatic approach to professional development.
Globally recognized as the leading self-awareness coach and organizational culture expert, Tasha is the principal of The Eurich Group, a boutique firm that helps companies—from start-ups to the Fortune 100—succeed by improving the effectiveness of their executives and executive teams.
Tasha has worked directly with more than 20,000 leaders and spoken live to hundreds of thousands more, on every continent but Antarctica. Her clients include Google, Salesforce, the NBA, Whataburger, Walmart, and the White House Leadership Development Program.
Tasha's first book, Bankable Leadership, debuted at #8 on…
The Hybrid Leader: How Self-Awareness Drives Success in the New World of Work


The last year-plus has left an indelible mark on the world. For teams and organizations, the challenges of COVID have also created opportunities. Despite being physically apart, for example, teams bridged the distance to collaborate more closely than ever. And organizations found ways to transform crisis into their finest hour—from finding new ways to serve customers to revamping business models to entering new markets.

Yet while necessity is the mother of invention, these transformations weren't easy. After more than a year of disruptive change, stress, and uncertainty, people everywhere are struggling to sustain their success and sanity—and leaders have more responsibility than ever before.

But motivating teams and meeting goals in this new hybrid reality can be challenging and stressful. For leaders, the learning curve feels so steep because the approaches of the past aren't what will help them get ahead in the future.

Fortunately, reveals Dr. Tasha Eurich, the foundational skill of successful hybrid leadership is also highly learnable. In this provocative yet practical talk, Dr. Eurich demonstrates that when leaders make the brave decision to improve their self-awareness, they create connection and community, motivate teams in the face of uncertainty, and drive innovation and performance. Through her academic research on the inner workings of thousands of individuals and her 15-plus year career as an elite executive coach, she provides simple, scientifically supported tools participants can apply immediately to become exponentially more effective in the new world of work.

Learning Objectives:
• Understand why self-awareness catalyzes performance, collaboration, and engagement, in (hybrid) work and life.
• Discover why almost all leaders are less self-aware than they think, and how to overcome the invisible roadblocks that get in the way.
• Learn several tools to improve connection and empathy, no matter the distance.
• Cultivate self-aware teams that succeed, and tell each other the truth, in an uncertain and ever-changing world.

Self-Awareness: The Essential Skill for Building Diverse, Equitable, and Inclusive Organizations


Against the background of a world forever changed by the events of 2020, organizations are doubling down on their commitment to create diverse, equitable, and inclusive cultures. Yet with so many employees working remotely, this task may feel even more difficult than it was in the past. In this eye-opening, interactive, and practical program, Dr. Tasha Eurich reveals the role self-awareness plays in reducing bias and improving inclusion and belonging—even from a distance. Audiences will discover both surprising scientific findings and actionable tools to build organizations where everyone is treated with dignity and respect.

Learning Objectives:
• Understand the critical role self-awareness plays in diverse teams and organizations.
• Learn why most people aren't as self-aware as they think, and the first (and most important) step to improve self-awareness.
• Recognize what bias is, how it operates in our brains, and how it affects both our beliefs and behaviors.
• Learn how susceptible you are to biases and two scientifically supported tools to bust through them.
• Discover the role feedback plays in creating inclusive cultures and a simple process to collect candid feedback on how you're showing up.

How Self-Awareness Enables Extraordinary Sales


What does it take to turn potential customers into enthusiastic evangelists? While it's common to focus on skills like prospecting and closing, studies show that the secret to extraordinary sales is recognizing and responding to customers' emotional needs. And as it turns out, there is one skill that makes or breaks our ability to do so: self-awareness.

In our rapidly changing world, successful salespeople can't just focus on growing their business—they have to grow themselves, and that starts with knowing themselves. Research shows that understanding who we are and how we come across improves our influence, relationships, and sales outcomes.

In this informative and inspiring session, Dr. Tasha Eurich will draw on her years of scientific research and her experience as an elite executive coach to help participants ignite their sales through greater self-awareness.

Learning Objectives:
• Uncover the three behaviors of self-aware salespeople, and learn why most of us are less self-aware than we think.
• Discover the step most sales professionals skip when understanding customer needs.
• Learn a surprisingly easy tool to control emotions in difficult sales situations.
• A simple process to gather enlightening, actionable feedback to improve customer interactions and relationships.

Powering Up: How Self-Awareness Helps Women Succeed


Self-awareness is at the heart of leadership and professional success. Research increasingly shows that it's the foundation of high performance, meaningful relationships, and a fulfilling career. Yet developing this critical skill is often easier said than done, and the obstacles can feel especially pronounced for women.

For example, research shows that female leaders tend to receive less feedback than men. And even though women are generally rated as more effective than their male counterparts, they typically underestimate how others view their performance. So they shy away from taking risks, advocating for themselves, and selling their ideas—with consequences for their advancement, engagement, and retention.

But in these challenges lies opportunity. In this enlightening and inspiring program, audience members will learn how to overcome the often surprising self-awareness challenges women face, discover how to harness their unique power, and acquire several tools to help them succeed, advance, and thrive as leaders.

Learning Objectives:
• Discover why a lack of self-confidence is rarely a barrier to success for women at work (and what actually is).
• Learn a tool to improve their effectiveness by understanding our unique strengths through the eyes of others.
• How to push past self-sabotaging thoughts and replace them with productive self-insight.
• Understand why women often don't get good feedback and a simple process to gather regular, candid and empowering feedback.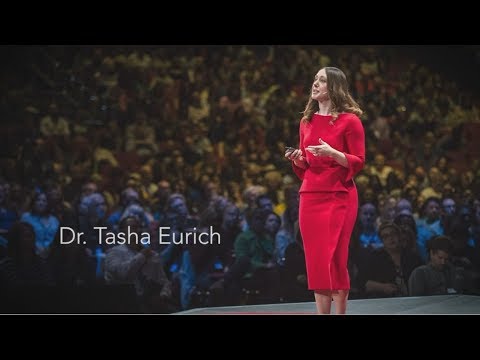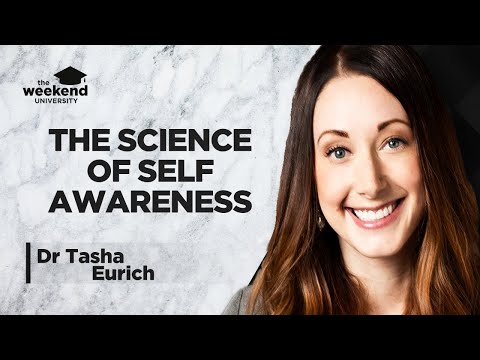 What is Tasha Eurich's speaking fee?
The typical range for Tasha Eurich's speaking fee is $20,000–$35,000. The low end of the fee range represents their standard virtual fee. The high end of the fee range represents their standard fee for a US-based in-person speaking engagement. Appearances which require an extended schedule of activities or international travel will possibly exceed this fee range. Speaker fees update frequently. To receive a personalized quote for Tasha Eurich to speak at your event, please consult with a Key Speakers advisor for up to date information and assistance.
What factors influence the speaker's fee?
Other factors that influence a keynote speaker's fee include their reputation, expertise, demand, experience, duration of the presentation, travel requirements for the event location, and any additional services, activities or customization options they offer.
Are travel expenses included in the speaker's fee?
Travel expenses are typically not included in the listed speaker's fee and are quoted separately. If the speaker needs to travel internationally, fees will be higher. These expenses may include airfare, accommodation, ground transportation at home and in the event city, and meals. We can provide more detailed information about travel expenses and arrangements once you've selected a speaker.
How do I book Tasha Eurich for my event?
The speaker booking process typically involves the following steps:
Browse our website or reach out to a Key Speakers advisor through our website to explore speaker ideas.
Select a keynote speaker based on their expertise, experience, and suitability for your event.
Contact Key Speakers to confirm the speaker's availability, fees, and any unique requirements. We can also help negotiate fees and terms.
Submit a firm offer to extend the invite to your speaker. These details will be used to create an agreement once the speaker accepts.
All parties coordinate and finalize the terms of the booking, including contract terms and conditions.
Confirm the booking by signing the contract and making the necessary payments.
What types of events do keynote speakers typically speak at?
Keynote speakers can speak at a wide range of events, virtual or in person, including conferences, corporate meetings, industry conventions, seminars, workshops, fundraising galas, educational programs, and other special occasions where an inspirational or informative address is desired.
How do I select the right keynote speaker for my event?
When selecting a keynote speaker, consider the following factors:
The speaker's expertise and knowledge relevant to your event's theme or industry.
Their speaking style, ability to engage the audience, and deliver impactful messages.
Past client testimonials, reviews, or references.
The speaker's availability and fee within your budget.
What are the payment terms and conditions?
A deposit is required upon signing the contract, with the remaining balance due 2–4 weeks before the event. If the event is taking place within 30 days, the full balance is due upon signing.
How far in advance should I book a keynote speaker?
It is generally advisable to book a keynote speaker as early as possible, especially if you have a specific speaker in mind or if your event is during a peak season holiday. Ideally, booking a speaker three to six months in advance can increase the chances of securing your desired speaker.
Can you help me with the logistics and technical requirements for the speaker's presentation?
Yes, we can assist you with the logistics and technical requirements for the speaker's presentation. We stay actively involved during pre-event planning to coordinate with you and ensure that the necessary audiovisual equipment, staging, lighting, and other technical aspects are in place for a successful presentation.
Are there any special requirements or accommodations that need to be considered for the speaker?
Keynote speakers may have specific requirements or accommodations that need to be considered, such as travel arrangements, accommodation preferences, dietary restrictions, or accessibility needs. Some speakers have a performance rider we include in the contract, others have minimal requirements.
Do keynote speakers offer customization options for their presentations?
Yes, many keynote speakers offer customization options for their presentations. They can tailor their content, examples, or case studies to align with your event's theme, industry, or specific audience. Discuss your customization needs with us so we can guide you accordingly.
Can the speaker participate in pre-event activities such as panel discussions or Q&A sessions?
Some keynote speakers are open to participating in pre-event activities such as panel discussions, Q&A sessions, or meet-and-greet sessions. Please share your specific requirements with us during the firm offer phase, so we can work on getting you everything you need.
How long is a typical keynote speech?
The duration of a standard keynote speech can vary depending on the speaker and the event's schedule. Typically, keynote speeches range from 30 minutes to 90 minutes, including any Q&A sessions or interactive elements. Some speakers can accommodate half or full day sessions and extended keynotes. Discuss the desired duration with your representative to determine the appropriate length for participation.
Can I provide feedback or reviews about the speaker's performance?
Yes, we encourage and appreciate feedback about the speaker's performance as well as our services. You can share your feedback via email after the event, or via our survey feedback form. Your feedback can help them improve our services and assist other clients in making informed decisions.
Are there any discounts or special offers available for booking multiple speakers or multiple events?
Often, yes. It's worth inquiring about such possibilities with your Key Speakers representative to explore any available cost-savings options.
Why book Tasha Eurich though Key Speakers?
We provide a comprehensive service that takes the guesswork out of hiring a speaker—from speaker selection to logistics to post-event feedback. We know you have lots of responsibilities on top of finding and coordinating event speakers, so having a committed and proactive partner on your side that is an expert with the talent booking process is crucial. Every time you book a speaker with Key, your dedicated events manager will support you throughout the entire planning process. We work closely with you from speaker selection to post-event success and always ensure that your needs are addressed first.
We help you negotiate contractual details such as speaker fees and travel terms so that you end up with the most favorable deal. Leave the fine print to us so you can focus on other aspects of your event. Key Speakers mediates and absorbs some of the contractual risks that inherently come with booking a keynote speaker.
With our highly communicative booking and proposal model, you'll never be left in the dark with the status of your speaker. We pride ourselves on speedy response time and always keep you updated on all new developments relating to your event. Our experienced agents are personable (after our morning coffee!) and always eager to do whatever it takes to secure a fantastic speaker for your event.
To put it simply, Key Speakers is your one-stop resource for finding, booking and managing speakers for your event. We do the heavy lifting for you. Our dedicated and knowledgeable advisors ensure that your speaker's message and personal brand perfectly align to your event objectives.
Remember that the specific details and offerings may vary among different speakers, so it's always recommended to consult with your Key Speakers representative for accurate information and assistance.
Speaker Fee Range:
$20,000–$35,000
*Ranges are a guideline only, with the low end representing the speaker's virtual fee and the high end representing their in-person fee. Fees are subject to change. Contact us for an exact quote.
Travels From:
Colorado
Related Categories: