Speaker Fee Range:
$10,000–$17,000
*Ranges are a guideline only, with the low end representing the speaker's virtual fee and the high end representing their in-person fee. Fees are subject to change. Contact us for an exact quote.
Travels From:
Minnesota
Related Categories:
Hannah Ubl
Communication and Culture Expert; Co-founder of Good Company Consulting
Hannah Ubl's core mission is to create organizations that don't suck. She's devoted her career to flipping the traditional workplace script, throwing out the old "employees are lines on a spreadsheet" in favor of treating people at work more like… well, people.
As Co-founder of Good Company Consulting, she's sought after for her bold take on building workplaces that prioritize the human experience while simultaneously increasing the bottom line. Hannah's dedicated the past decade to researching people at work - not just top talent and leadership - but everyone in between. She's discovered a strangely well-kept secret for recruiting and retaining the workforce of the future: the best recipe for organizational success is rooted in mindfulness, empathy, and kindness.
Hannah's work is a fresh approach to the standard (and outdated) workplace narrative. Not afraid to ask the hard questions, she pushes audiences towards self-inquiry to…
GEN Z WHO? Engaging And Motivating The Youngest General At Work

For most of our clients, Gen Z feels like a riddle wrapped in a mystery folded inside an enigma. "Who even are they? And what do they want from work?"

This presentation answers these questions, and sheds light on the latest generation to take their place in the American workplace. While Gen Z is often lumped in with Millennials, they're a distinct cohort with their own set of values, communication preferences, and expectations around what they want work to look/feel like. Leaning on our decade of work on generational research, we decode the best ways to engage and motivate Gen Z.

ATTENDEE TAKEAWAYS:

— Understanding cultural trends to help you better recruit Gen Z employees and retain the youngest generation at work

— Learn how Gen Z and Millennials should be managed differently

— A look at the "why" behind the "what" of Gen Z behavior and motivation

THE FUTURE IS HUMAN: Creating People-First Work Cultures

We are entering a new era of work, one where businesses win when leaders are compassionate, communication is empathetic, and people are prioritized. But that transformation, much like any kind of change, requires a great degree of intention and care.

By embracing the workplace lessons learned during the pandemic years there's an opportunity to design the kind of organization we all want to work in, and a culture we can all be a part of.

In this presentation, you'll learn how to create a healthier, happier, and ultimately more successful company culture by putting people first. Steeped in years of research and listening (really listening) to employees at all levels, it will paint the picture of what the future of work can and should look like, and how you can get started with that redesign right away.

ATTENDEE TAKEAWAYS:

— An exploration of the three cornerstones of compassionate leadership

— Strategies to take organizational communication from autopilot to intentional and empathetic

— Tactical tools to start transforming your work culture

LEADERSHIP REIMAGINED

The tides have changed, and so have perceptions about what makes for a good job, a good organization, and a good leadership methodology. So why is it that so many leaders continue to operate with a workplace ethos that just isn't resonating in the current work world?

Those that aren't adapting to the new rules of engagement are facing an environment rife with frustrated employees, high attrition rates, and broken lines of communication… not to mention a pipeline of talent that will quickly dry up without much-needed change. This keynote makes the case for why a new leadership mindset is critical, and explores how the best in the biz are embracing transformation.

ATTENDEE TAKEAWAYS:

— How to lead in a way that values trust and transparency over strict rules and regulation

— Listening to understand over listening to respond

— Learn how to increase employee retention and decrease burnout

CREATING A WORKPLACE THAT DOESN'T SUCK

Work sucks has been the common refrain for far too long, with many companies moving forward on improving their culture at a snail's pace. This is in contrast to the future-focused and cutting edge tools that have revolutionized how we communicate and collaborate. The result: organizational strategies in dire need of rethinking and revision, and it's no wonder that so many employees report feeling those dread Sunday scaries.

This presentation asks tough questions around the concept of "work ethic," the importance of building trust, clarifying communication methods, and investing in connections.

The idea is to challenge preconceived notions about how to foster a healthy company culture, no matter your level or role. This presentation gives you what you need in order to create change within your sphere of influence and help create a workplace that not only doesn't suck: it's awesome

ATTENDEE TAKEAWAYS:

— Mindset-shifting insights on the future of work and how to stay competitive in a continuously shifting landscape

— Best-practices from organizations with proven awesome workplaces, and how you can adapt their strategies for your workplace

— A fresh perspective on work culture that challenges the way things "should be done"

THE ALCHEMY OF TRUST: Building teams that really work


Establishing trust at work is no simple matter. People have devoted entire lives trying to pinpoint that special, almost magical alchemy behind cohesive, collaborative, and trusting teams. While every organization is different, and no two teams will be the same, there are some core concepts that can help leaders craft their own cultures of trust. In this presentation, we identify common (and sometimes surprising) barriers and break down the key ingredients required to build strong, truly trusting teams. From consistent messaging to embracing candor, to admitting vulnerabilities and extending grace, The Alchemy of Trust highlights the "why" and demystifies the "how," all while providing actionable insights that can be implemented the very next day.

Takeaways Include:
• How to establish psychological safety so employees feel confident taking calculated, innovative risks
• Critical, sometimes counterintuitive mindsets that will create buy-in and help bridge gaps across teams
• Case studies from organizations that have figured out how to successfully build trust, be it in-person or in a virtual or hybrid setting

WHY CONNECTIONS AT WORK MATTER: Strategies to build relationships authentically


Technology has changed the way we work, in ways both good and bad. With much of our communication shifting from face-to-face to screen-to-screen, building authentic work relationships is harder now than ever before. With study after study citing strong professional relationships as a key factor for engagement, motivation, and work satisfaction, now is the time to acquire the skills to build and maintain connections at work. In this presentation, we identify what's getting in the way of connecting authentically at work, explore strategies to shape stronger teams, and present best practices from organizations that have discovered the secret sauce to building communities of supportive and interconnected peers.

Takeaways Include:
• How to remove barriers that prevent meaningful relationships at work
• Using a people-first approach to create a sense of belonging and appreciation
• Overcoming the need to be "perfect," and instead, learning how to show up as your authentic self

RECLAIMING WORK: Finding your flow in the chaotic times


The workforce is struggling. Struggling to stay motivated, to prioritize tasks and remain productive, and even struggling to find the energy to just show up. With terms like brain fog, languishing, burnout, and pandemic fatigue hovering over our day-to-day, it's no surprise that engagement is faltering and people feel like they're scraping the bottom of the barrel. But the show must go on! And leaders are scratching their heads trying to figure out how to reinvigorate employees who are overworked and exhausted. The good news? It is actually possible to reclaim some control over how we show up at work, even in the midst of trying times. This presentation offers a path forward by presenting concrete strategies to reclaim control over focus, attention, motivation, and productivity. Through research that validates why you're feeling the way you are and tools that can help you break through the fog, this presentation answers the question, "how can I feel motivated again?"

Takeaways include:
• Tactics to eliminate distractions and find your focus
• Tools to prioritize your workload and maximize efficiency
• Ideas to reignite your energy and help you stay motivated and on track
• Mindset shifts around how to do your best at work while being mindful of well-being

WORK REIMAGINED: Critical Shifts for Today's Workplace


We are boldly striding into a brave new world of work. As organizations, leaders, and employees try to reconcile what it means to "return to the office," so many questions are being asked about what this next normal should look like. Do we start from scratch? Do we go back to the way things were? Do we tackle the challenges of hybrid work? With all these questions comes all the anxiety. And while it might be tempting to return to what was familiar and comfortable before, we need to take recent lessons to heart and courageously create a work environment that serves both the organization and the humans doing the work. A workplace reimagined is one that leads with a people-first approach, proactively creates a burnout-free but productive culture, and embraces flexible policies without sacrificing the connection and collaboration of in-person work. It might feel daunting, but it is doable—and this presentation shows you how.

Takeaways:
• Framework to shift your mindset and reimagine the future of work
• The Do's and Don'ts of returning to work
• Fresh insights on how to prevent and manage stress during change
• Techniques to spot hybrid work hazards before they happen
• Practical strategies to redesign how you motivate, engage, and lead

MAKING #HYBRIDWORK AWESOME: Best practices for a hybrid work world


2020 and its aftermath have turned our world upside down. There is no part of our lives that has been left unchanged, and work is no exception. As we get to our "next normal" and explore what it means to create exceptional hybrid work environments, we can't just assume that previous practices will produce similar results. With very real issues emerging—think virtual meeting fatigue, lingering pandemic burnout, lack of motivation, rising feelings of disconnection and isolation—it's time to rethink how we approach company culture. From bringing intentionality to our communication to fostering a sense of belonging, to reimagining camaraderie and community when we're not gathered in one physical space and place, this presentation examines what we need in order to create an awesome, energized work environment, no matter where people are working from.

Takeaways Include:
• A better understanding of the shifts needed for a truly dynamic hybrid workplace
• Practical strategies to redesign how you communicate, connect, and collaborate
• Best practices from organizations with proven awesome virtual and hybrid workplaces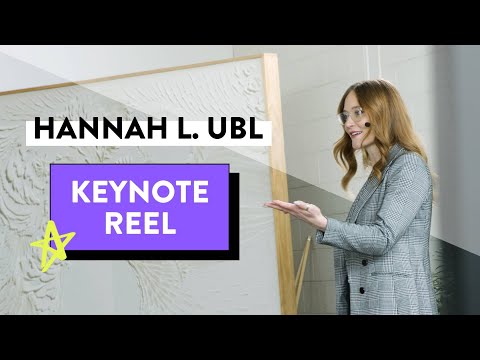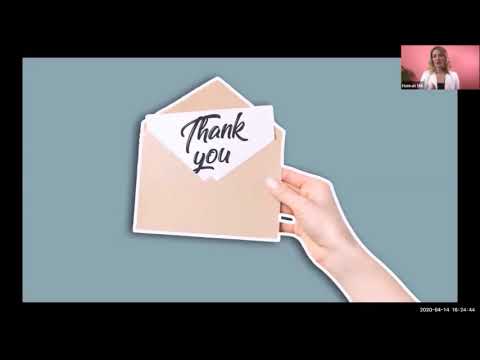 What is Hannah Ubl's speaking fee?
The typical range for Hannah Ubl's speaking fee is $10,000–$17,000. The low end of the fee range represents their standard virtual fee. The high end of the fee range represents their standard fee for a US-based in-person speaking engagement. Appearances which require an extended schedule of activities or international travel will possibly exceed this fee range. Speaker fees update frequently. To receive a personalized quote for Hannah Ubl to speak at your event, please consult with a Key Speakers advisor for up to date information and assistance.
What factors influence the speaker's fee?
Other factors that influence a keynote speaker's fee include their reputation, expertise, demand, experience, duration of the presentation, travel requirements for the event location, and any additional services, activities or customization options they offer.
Are travel expenses included in the speaker's fee?
Travel expenses are typically not included in the listed speaker's fee and are quoted separately. If the speaker needs to travel internationally, fees will be higher. These expenses may include airfare, accommodation, ground transportation at home and in the event city, and meals. We can provide more detailed information about travel expenses and arrangements once you've selected a speaker.
How do I book Hannah Ubl for my event?
The speaker booking process typically involves the following steps:
Browse our website or reach out to a Key Speakers advisor through our website to explore speaker ideas.
Select a keynote speaker based on their expertise, experience, and suitability for your event.
Contact Key Speakers to confirm the speaker's availability, fees, and any unique requirements. We can also help negotiate fees and terms.
Submit a firm offer to extend the invite to your speaker. These details will be used to create an agreement once the speaker accepts.
All parties coordinate and finalize the terms of the booking, including contract terms and conditions.
Confirm the booking by signing the contract and making the necessary payments.
What types of events do keynote speakers typically speak at?
Keynote speakers can speak at a wide range of events, virtual or in person, including conferences, corporate meetings, industry conventions, seminars, workshops, fundraising galas, educational programs, and other special occasions where an inspirational or informative address is desired.
How do I select the right keynote speaker for my event?
When selecting a keynote speaker, consider the following factors:
The speaker's expertise and knowledge relevant to your event's theme or industry.
Their speaking style, ability to engage the audience, and deliver impactful messages.
Past client testimonials, reviews, or references.
The speaker's availability and fee within your budget.
What are the payment terms and conditions?
A deposit is required upon signing the contract, with the remaining balance due 2–4 weeks before the event. If the event is taking place within 30 days, the full balance is due upon signing.
How far in advance should I book a keynote speaker?
It is generally advisable to book a keynote speaker as early as possible, especially if you have a specific speaker in mind or if your event is during a peak season holiday. Ideally, booking a speaker three to six months in advance can increase the chances of securing your desired speaker.
Can you help me with the logistics and technical requirements for the speaker's presentation?
Yes, we can assist you with the logistics and technical requirements for the speaker's presentation. We stay actively involved during pre-event planning to coordinate with you and ensure that the necessary audiovisual equipment, staging, lighting, and other technical aspects are in place for a successful presentation.
Are there any special requirements or accommodations that need to be considered for the speaker?
Keynote speakers may have specific requirements or accommodations that need to be considered, such as travel arrangements, accommodation preferences, dietary restrictions, or accessibility needs. Some speakers have a performance rider we include in the contract, others have minimal requirements.
Do keynote speakers offer customization options for their presentations?
Yes, many keynote speakers offer customization options for their presentations. They can tailor their content, examples, or case studies to align with your event's theme, industry, or specific audience. Discuss your customization needs with us so we can guide you accordingly.
Can the speaker participate in pre-event activities such as panel discussions or Q&A sessions?
Some keynote speakers are open to participating in pre-event activities such as panel discussions, Q&A sessions, or meet-and-greet sessions. Please share your specific requirements with us during the firm offer phase, so we can work on getting you everything you need.
How long is a typical keynote speech?
The duration of a standard keynote speech can vary depending on the speaker and the event's schedule. Typically, keynote speeches range from 30 minutes to 90 minutes, including any Q&A sessions or interactive elements. Some speakers can accommodate half or full day sessions and extended keynotes. Discuss the desired duration with your representative to determine the appropriate length for participation.
Can I provide feedback or reviews about the speaker's performance?
Yes, we encourage and appreciate feedback about the speaker's performance as well as our services. You can share your feedback via email after the event, or via our survey feedback form. Your feedback can help them improve our services and assist other clients in making informed decisions.
Are there any discounts or special offers available for booking multiple speakers or multiple events?
Often, yes. It's worth inquiring about such possibilities with your Key Speakers representative to explore any available cost-savings options.
Why book Hannah Ubl though Key Speakers?
We provide a comprehensive service that takes the guesswork out of hiring a speaker—from speaker selection to logistics to post-event feedback. We know you have lots of responsibilities on top of finding and coordinating event speakers, so having a committed and proactive partner on your side that is an expert with the talent booking process is crucial. Every time you book a speaker with Key, your dedicated events manager will support you throughout the entire planning process. We work closely with you from speaker selection to post-event success and always ensure that your needs are addressed first.
We help you negotiate contractual details such as speaker fees and travel terms so that you end up with the most favorable deal. Leave the fine print to us so you can focus on other aspects of your event. Key Speakers mediates and absorbs some of the contractual risks that inherently come with booking a keynote speaker.
With our highly communicative booking and proposal model, you'll never be left in the dark with the status of your speaker. We pride ourselves on speedy response time and always keep you updated on all new developments relating to your event. Our experienced agents are personable (after our morning coffee!) and always eager to do whatever it takes to secure a fantastic speaker for your event.
To put it simply, Key Speakers is your one-stop resource for finding, booking and managing speakers for your event. We do the heavy lifting for you. Our dedicated and knowledgeable advisors ensure that your speaker's message and personal brand perfectly align to your event objectives.
Remember that the specific details and offerings may vary among different speakers, so it's always recommended to consult with your Key Speakers representative for accurate information and assistance.
Speaker Fee Range:
$10,000–$17,000
*Ranges are a guideline only, with the low end representing the speaker's virtual fee and the high end representing their in-person fee. Fees are subject to change. Contact us for an exact quote.
Travels From:
Minnesota
Related Categories:
Request Hannah Ubl
Connect with us to learn more about booking this speaker for your event.