Speaker Fee Range:
$10,000–$15,000
*Ranges are a guideline only, with the low end representing the speaker's virtual fee and the high end representing their in-person fee. Fees are subject to change. Contact us for an exact quote.
Travels From:
International
Related Categories:
Drew Dudley
Internationally Acclaimed Leadership Speaker, Author & Educator
Drew Dudley's passion for personal leadership has inspired millions of people worldwide to embrace the belief that leadership is something to which we all can and should aspire. His powerful stories and practical insights have helped shift the narrative on leadership from more traditional perspectives to a more practical focus on who we are and how we behave.
Drew's new Roadmap to Impact Presentation Collection is the engine for helping your audience to behave more impactfully every day. In addition to two core presentations that help individuals to identify, define, and evaluate their daily leadership behaviors, Drew offers four supplementary presentations that will guide your audience in socializing these values in the face of change, uncertainty, failure, and conflict.
Each presentation can stand alone or serve as part of an integrated series. Choose a single keynote that provides your audience with the quickest route to…
The Leadership Test: Six Questions that Transform People and Organizations


This session focuses on empowering individuals at all levels of an organization to call themselves leaders. In this engaging and story-driven keynote, Drew shows audiences how to be more conscious and consistent in creating powerful moments of everyday leadership.

Drew demonstrates that there is a form of leadership that is driven by a daily commitment to acting on six core values: impact, courage, growth, empowerment, class, and self-respect. "The Leadership Test" is a series of value-driving questions designed to ensure that commitment, and while the questions may be simple, the behavioural changes they generate build better careers, stronger organizations, and more fulfilling lives.

Sharing stories from small town Canada to the deserts of Qatar, and insights from leaders of all types--CEOs, elite athletes, cab drivers, custodians, and everyone in between—this presentation will change the way you think about leadership in your life, workplace, and community.

The is Day One: Creating Cultures of Leadership


Nothing plays a more significant role in determining priorities and behaviour within an organization than its culture. In this practical and process-oriented keynote, Drew shares a systematic approach to creating a culture of leadership at every level of the organization.

Targeted to more seasoned leaders and "culture creators" within an organization, this presentation guides audiences in the discovery of their personal leadership values and demonstrates how those values can be translated into daily behaviors. Audiences will gain clarity on how those being more purposeful about their daily impact score over 100% higher on measures of overall leadership effectiveness and trust.

Honest, engaging, and above all useful, this presentation will help your audience to understand what their Day One needs to look like, remind them why they're a leader, and make clear what they can do to be a better one - today, and every day.

Courage: Leadership Impact in Action


Navigating change has always been important for businesses, but the last two years have demanded an unprecedented amount of change from both organizations and the people within them.

Acknowledging that our instinct is often to equate change with the possibility of loss, Courage: Leadership Impact in Action aims to help audiences reinforce their ability to act with impact and courage in times of uncertainty.

Drew will provide audiences with practical strategies for embedding courage in their daily actions and embracing the idea it's more important to be decisive than certain as a leader.

If you're looking for a presentation that provides your audience with the insights necessary to make positive, momentum-building decisions when our instincts tell us to "wait and see," this presentation is an ideal choice.

Impact & Class: Elevate, Don't Escalate


Things can be a little…tense right now. Pandemic fatigue, social and political tension, and economic uncertainty have a lot of us on edge. It can be hard to maintain focus, particularly when dealing with aspects of other people's behaviour that we find annoying. This presentation provides the strategies necessary to remain committed to living with impact and class when circumstances make those values hard to prioritize.

In Elevate Don't Escalate: Leading with Impact and Living with Class, Drew identifies—and offers solutions to—some of the most common sources of interpersonal and organizational conflict. These include a solution-focused approach to problem-solving, how to effectively address the role fear plays in conflict, and a simple trick for avoiding the most frustrating aspects of email communication. Each strategy reinforces the importance of elevating (seeking solutions) over escalating (attempting to win) in ensuring organizational success.

If you've ever sworn at your computer because of an email or find your fists balling up thinking about a co-worker, this presentation will provide you with tips that help save careers and relationships.

Growth & Empowerment: Leading Beyond and Economy of Scarcity


The term "add value" can either be an empty buzz term or the two most important words in leadership. This presentation focuses on how to make sure it's the latter.

In Growth & Empowerment: Leading Beyond an Economy of Scarcity, Drew aims to dispel the notion that leadership is exclusively reserved for those willing to do whatever it takes to outmaneuver and outperform their peers. Instead, he challenges the notion that acting selflessly is a sign of professional weakness that will hinder career advancement by demonstrating the personal and organizational benefits of focusing less on becoming a high performer and more on becoming an indispensable teammate.

A practical lesson in how to create and sustain a culture of collaboration, this presentation will reinforce the power of supporting others in reaching their goals.

Self-Respect: The Foundation of Leadership


In 2010, fresh off delivering his memorable TEDx talk "Leading with Lollipops", Drew was struggling to maintain his well-being. Despite inspiring audiences worldwide to embrace the practice of everyday leadership, undiagnosed bi-polar disorder, alcohol addiction and compulsive eating were taking their toll on his mental and physical health.

In Self-Respect: The Foundation of Leadership, Drew shares the strategies he used to more effectively prioritize self-respect in his daily leadership routine, and reminds the audience that leadership growth only occurs when we recognize that a gap exists between the people we want to be and how we are behaving. Through powerful stories that recognize the difficult parts of life and work with humour and compassion, this presentation will provide strategies on how to close that gap each day.

Easily Drew's most personal presentation, this keynote is an ideal choice for audiences feeling burnt out or overwhelmed. If you believe your audience could benefit from being reminded that they are not alone in their frustrations and fears; and that taking care of themselves is an essential part of serving others, this presentation is a great addition to your agenda.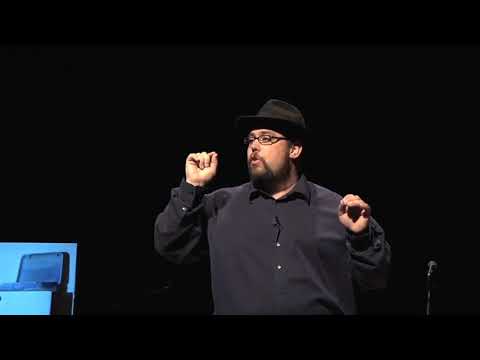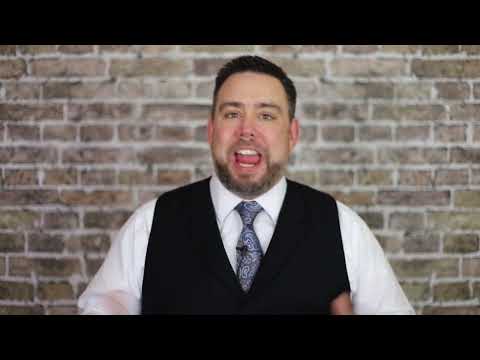 What is Drew Dudley's speaking fee?
The typical range for Drew Dudley's speaking fee is $10,000–$15,000. The low end of the fee range represents their standard virtual fee. The high end of the fee range represents their standard fee for a US-based in-person speaking engagement. Appearances which require an extended schedule of activities or international travel will possibly exceed this fee range. Speaker fees update frequently. To receive a personalized quote for Drew Dudley to speak at your event, please consult with a Key Speakers advisor for up to date information and assistance.
What factors influence the speaker's fee?
Other factors that influence a keynote speaker's fee include their reputation, expertise, demand, experience, duration of the presentation, travel requirements for the event location, and any additional services, activities or customization options they offer.
Are travel expenses included in the speaker's fee?
Travel expenses are typically not included in the listed speaker's fee and are quoted separately. If the speaker needs to travel internationally, fees will be higher. These expenses may include airfare, accommodation, ground transportation at home and in the event city, and meals. We can provide more detailed information about travel expenses and arrangements once you've selected a speaker.
How do I book Drew Dudley for my event?
The speaker booking process typically involves the following steps:
Browse our website or reach out to a Key Speakers advisor through our website to explore speaker ideas.
Select a keynote speaker based on their expertise, experience, and suitability for your event.
Contact Key Speakers to confirm the speaker's availability, fees, and any unique requirements. We can also help negotiate fees and terms.
Submit a firm offer to extend the invite to your speaker. These details will be used to create an agreement once the speaker accepts.
All parties coordinate and finalize the terms of the booking, including contract terms and conditions.
Confirm the booking by signing the contract and making the necessary payments.
What types of events do keynote speakers typically speak at?
Keynote speakers can speak at a wide range of events, virtual or in person, including conferences, corporate meetings, industry conventions, seminars, workshops, fundraising galas, educational programs, and other special occasions where an inspirational or informative address is desired.
How do I select the right keynote speaker for my event?
When selecting a keynote speaker, consider the following factors:
The speaker's expertise and knowledge relevant to your event's theme or industry.
Their speaking style, ability to engage the audience, and deliver impactful messages.
Past client testimonials, reviews, or references.
The speaker's availability and fee within your budget.
What are the payment terms and conditions?
A deposit is required upon signing the contract, with the remaining balance due 2–4 weeks before the event. If the event is taking place within 30 days, the full balance is due upon signing.
How far in advance should I book a keynote speaker?
It is generally advisable to book a keynote speaker as early as possible, especially if you have a specific speaker in mind or if your event is during a peak season holiday. Ideally, booking a speaker three to six months in advance can increase the chances of securing your desired speaker.
Can you help me with the logistics and technical requirements for the speaker's presentation?
Yes, we can assist you with the logistics and technical requirements for the speaker's presentation. We stay actively involved during pre-event planning to coordinate with you and ensure that the necessary audiovisual equipment, staging, lighting, and other technical aspects are in place for a successful presentation.
Are there any special requirements or accommodations that need to be considered for the speaker?
Keynote speakers may have specific requirements or accommodations that need to be considered, such as travel arrangements, accommodation preferences, dietary restrictions, or accessibility needs. Some speakers have a performance rider we include in the contract, others have minimal requirements.
Do keynote speakers offer customization options for their presentations?
Yes, many keynote speakers offer customization options for their presentations. They can tailor their content, examples, or case studies to align with your event's theme, industry, or specific audience. Discuss your customization needs with us so we can guide you accordingly.
Can the speaker participate in pre-event activities such as panel discussions or Q&A sessions?
Some keynote speakers are open to participating in pre-event activities such as panel discussions, Q&A sessions, or meet-and-greet sessions. Please share your specific requirements with us during the firm offer phase, so we can work on getting you everything you need.
How long is a typical keynote speech?
The duration of a standard keynote speech can vary depending on the speaker and the event's schedule. Typically, keynote speeches range from 30 minutes to 90 minutes, including any Q&A sessions or interactive elements. Some speakers can accommodate half or full day sessions and extended keynotes. Discuss the desired duration with your representative to determine the appropriate length for participation.
Can I provide feedback or reviews about the speaker's performance?
Yes, we encourage and appreciate feedback about the speaker's performance as well as our services. You can share your feedback via email after the event, or via our survey feedback form. Your feedback can help them improve our services and assist other clients in making informed decisions.
Are there any discounts or special offers available for booking multiple speakers or multiple events?
Often, yes. It's worth inquiring about such possibilities with your Key Speakers representative to explore any available cost-savings options.
Why book Drew Dudley though Key Speakers?
We provide a comprehensive service that takes the guesswork out of hiring a speaker—from speaker selection to logistics to post-event feedback. We know you have lots of responsibilities on top of finding and coordinating event speakers, so having a committed and proactive partner on your side that is an expert with the talent booking process is crucial. Every time you book a speaker with Key, your dedicated events manager will support you throughout the entire planning process. We work closely with you from speaker selection to post-event success and always ensure that your needs are addressed first.
We help you negotiate contractual details such as speaker fees and travel terms so that you end up with the most favorable deal. Leave the fine print to us so you can focus on other aspects of your event. Key Speakers mediates and absorbs some of the contractual risks that inherently come with booking a keynote speaker.
With our highly communicative booking and proposal model, you'll never be left in the dark with the status of your speaker. We pride ourselves on speedy response time and always keep you updated on all new developments relating to your event. Our experienced agents are personable (after our morning coffee!) and always eager to do whatever it takes to secure a fantastic speaker for your event.
To put it simply, Key Speakers is your one-stop resource for finding, booking and managing speakers for your event. We do the heavy lifting for you. Our dedicated and knowledgeable advisors ensure that your speaker's message and personal brand perfectly align to your event objectives.
Remember that the specific details and offerings may vary among different speakers, so it's always recommended to consult with your Key Speakers representative for accurate information and assistance.
Speaker Fee Range:
$10,000–$15,000
*Ranges are a guideline only, with the low end representing the speaker's virtual fee and the high end representing their in-person fee. Fees are subject to change. Contact us for an exact quote.
Travels From:
International
Related Categories: