Speaker Fee Range:
$20,000–$25,000
*Ranges are a guideline only, with the low end representing the speaker's virtual fee and the high end representing their in-person fee. Fees are subject to change. Contact us for an exact quote.
Travels From:
District of Columbia
Related Categories:
Joel Selanikio, MD
Physician, Futurist, Advisor, Innovator, Emergency Responder, and Technologist
A practicing physician, technologist, emergency responder, TED speaker, and entrepreneur, Joel Selanikio bridges the worlds of healthcare, global health and technology to illustrate opportunities in the application of artificial intelligence (AI), big data, cloud computing, and mobile technology to health, healthcare, and social challenges. A former CDC outbreak investigator and Ebola clinic director, he also frequently speaks about the challenges of providing clinical services in "the hot zone", and the role that technology can play in those environments.
A recognized innovator in global health, technology, and social enterprise, his broad career has allowed him to observe and leverage the great technological changes of our time – including the worldwide shift from personal computers to mobile, the adoption of cloud technologies, and the growing application of big data to healthcare – as few others have done. Named in 2009 as one of Forbes' "most powerful innovators", he…
Running The Hot Zone




A veteran of the Centers for Disease Control and Prevention's Epidemic Intelligence Service and an experienced emergency responder, Dr. Joel Selanikio took six weeks in the winter of 2014-2015 to run an Ebola Treatment Center in the heart of the epidemic in Sierra Leone, an experience shared with NPR listeners in the form of an audio diary. Unprepared for a "treatment center" largely without effective treatments, or for a patient death rate of more than 60%, Dr. Selanikio speaks of the daily and intimate patient contact, the personal fear and exhaustion, the co-workers risking their lives, and the dignity of patients facing near-certain death in this moving, up-close discussion of one of the deadliest infectious disease outbreaks in modern history.

Collaboration in Science and Medicine




Collaboration has been the key to the acceleration of progress in medicine as well as other branches of science. In this talk, Dr. Joel Selanikio discusses how a lack of collaborative capacity in years past set back scientific progress by decades. He discusses the requirements for increased collaboration — communication and prosperity — and shows how the steady advance of both these phenomena has led to increased collaboration first in the West, and now increasingly in other newly-prosperous and connected areas of the world — notably China. Finally, he points out the prospects for further advancements and further collaboration as the centuries-long rise in living standards, education, and more recently connectivity bring for the first time the possibility of truly worldwide collaboration.

Disruption, the Consumerization of Tech, and Healthcare IT




We are almost fifty years into a titanic shift in technology, from institution-centric to consumer-first. The effects of this change are now being felt in the healthcare IT space, as medical staff accustomed to Uber and iPhones push back against antiquated, unconnected EHR (electronic health record) systems. What's the nature of this secular shift, how did it happen, and what does it mean for the future of health, and of healthcare IT. Dr. Selanikio will take the audience through more than fifty years of accelerating change, and explain why the biggest changes in health tech are yet to come.

AI In Healthcare and Medicine




After decades of research, artificial intelligence and more specifically machine learning have been making great strides in medicine and healthcare, allowing algorithms to perform tasks previously requiring doctors and other specialized personnel. These advances include computer programs that can read chest x-rays for pneumonia, evaluate breath sounds for asthma, examine histological slides, and perform many others tasks, and robots that can take triage phone calls or even perform surgery. Dr. Selanikio discusses the historical and technological underpinnings of this revolution in healthcare and medicine, the current state of the art, and what we can expect in the future for patients, for healthcare providers, and for society.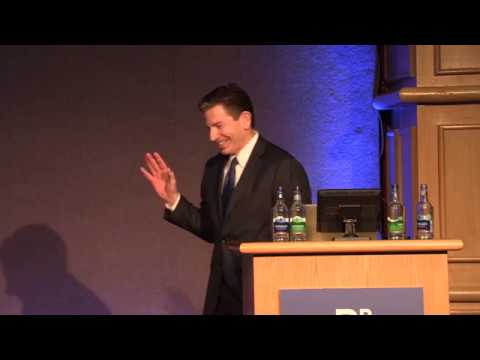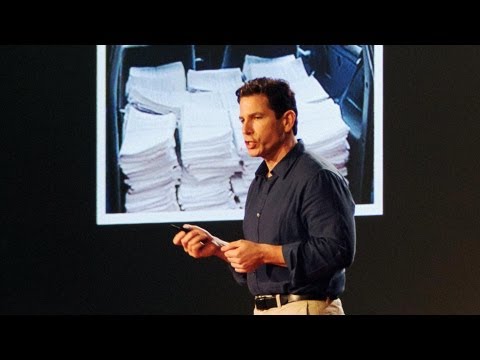 What is Joel Selanikio, MD's speaking fee?
The typical range for Joel Selanikio, MD's speaking fee is $20,000–$25,000. The low end of the fee range represents their standard virtual fee. The high end of the fee range represents their standard fee for a US-based in-person speaking engagement. Appearances which require an extended schedule of activities or international travel will possibly exceed this fee range. Speaker fees update frequently. To receive a personalized quote for Joel Selanikio, MD to speak at your event, please consult with a Key Speakers advisor for up to date information and assistance.
What factors influence the speaker's fee?
Other factors that influence a keynote speaker's fee include their reputation, expertise, demand, experience, duration of the presentation, travel requirements for the event location, and any additional services, activities or customization options they offer.
Are travel expenses included in the speaker's fee?
Travel expenses are typically not included in the listed speaker's fee and are quoted separately. If the speaker needs to travel internationally, fees will be higher. These expenses may include airfare, accommodation, ground transportation at home and in the event city, and meals. We can provide more detailed information about travel expenses and arrangements once you've selected a speaker.
How do I book Joel Selanikio, MD for my event?
The speaker booking process typically involves the following steps:
Browse our website or reach out to a Key Speakers advisor through our website to explore speaker ideas.
Select a keynote speaker based on their expertise, experience, and suitability for your event.
Contact Key Speakers to confirm the speaker's availability, fees, and any unique requirements. We can also help negotiate fees and terms.
Submit a firm offer to extend the invite to your speaker. These details will be used to create an agreement once the speaker accepts.
All parties coordinate and finalize the terms of the booking, including contract terms and conditions.
Confirm the booking by signing the contract and making the necessary payments.
What types of events do keynote speakers typically speak at?
Keynote speakers can speak at a wide range of events, virtual or in person, including conferences, corporate meetings, industry conventions, seminars, workshops, fundraising galas, educational programs, and other special occasions where an inspirational or informative address is desired.
How do I select the right keynote speaker for my event?
When selecting a keynote speaker, consider the following factors:
The speaker's expertise and knowledge relevant to your event's theme or industry.
Their speaking style, ability to engage the audience, and deliver impactful messages.
Past client testimonials, reviews, or references.
The speaker's availability and fee within your budget.
What are the payment terms and conditions?
A deposit is required upon signing the contract, with the remaining balance due 2–4 weeks before the event. If the event is taking place within 30 days, the full balance is due upon signing.
How far in advance should I book a keynote speaker?
It is generally advisable to book a keynote speaker as early as possible, especially if you have a specific speaker in mind or if your event is during a peak season holiday. Ideally, booking a speaker three to six months in advance can increase the chances of securing your desired speaker.
Can you help me with the logistics and technical requirements for the speaker's presentation?
Yes, we can assist you with the logistics and technical requirements for the speaker's presentation. We stay actively involved during pre-event planning to coordinate with you and ensure that the necessary audiovisual equipment, staging, lighting, and other technical aspects are in place for a successful presentation.
Are there any special requirements or accommodations that need to be considered for the speaker?
Keynote speakers may have specific requirements or accommodations that need to be considered, such as travel arrangements, accommodation preferences, dietary restrictions, or accessibility needs. Some speakers have a performance rider we include in the contract, others have minimal requirements.
Do keynote speakers offer customization options for their presentations?
Yes, many keynote speakers offer customization options for their presentations. They can tailor their content, examples, or case studies to align with your event's theme, industry, or specific audience. Discuss your customization needs with us so we can guide you accordingly.
Can the speaker participate in pre-event activities such as panel discussions or Q&A sessions?
Some keynote speakers are open to participating in pre-event activities such as panel discussions, Q&A sessions, or meet-and-greet sessions. Please share your specific requirements with us during the firm offer phase, so we can work on getting you everything you need.
How long is a typical keynote speech?
The duration of a standard keynote speech can vary depending on the speaker and the event's schedule. Typically, keynote speeches range from 30 minutes to 90 minutes, including any Q&A sessions or interactive elements. Some speakers can accommodate half or full day sessions and extended keynotes. Discuss the desired duration with your representative to determine the appropriate length for participation.
Can I provide feedback or reviews about the speaker's performance?
Yes, we encourage and appreciate feedback about the speaker's performance as well as our services. You can share your feedback via email after the event, or via our survey feedback form. Your feedback can help them improve our services and assist other clients in making informed decisions.
Are there any discounts or special offers available for booking multiple speakers or multiple events?
Often, yes. It's worth inquiring about such possibilities with your Key Speakers representative to explore any available cost-savings options.
Why book Joel Selanikio, MD though Key Speakers?
We provide a comprehensive service that takes the guesswork out of hiring a speaker—from speaker selection to logistics to post-event feedback. We know you have lots of responsibilities on top of finding and coordinating event speakers, so having a committed and proactive partner on your side that is an expert with the talent booking process is crucial. Every time you book a speaker with Key, your dedicated events manager will support you throughout the entire planning process. We work closely with you from speaker selection to post-event success and always ensure that your needs are addressed first.
We help you negotiate contractual details such as speaker fees and travel terms so that you end up with the most favorable deal. Leave the fine print to us so you can focus on other aspects of your event. Key Speakers mediates and absorbs some of the contractual risks that inherently come with booking a keynote speaker.
With our highly communicative booking and proposal model, you'll never be left in the dark with the status of your speaker. We pride ourselves on speedy response time and always keep you updated on all new developments relating to your event. Our experienced agents are personable (after our morning coffee!) and always eager to do whatever it takes to secure a fantastic speaker for your event.
To put it simply, Key Speakers is your one-stop resource for finding, booking and managing speakers for your event. We do the heavy lifting for you. Our dedicated and knowledgeable advisors ensure that your speaker's message and personal brand perfectly align to your event objectives.
Remember that the specific details and offerings may vary among different speakers, so it's always recommended to consult with your Key Speakers representative for accurate information and assistance.
Speaker Fee Range:
$20,000–$25,000
*Ranges are a guideline only, with the low end representing the speaker's virtual fee and the high end representing their in-person fee. Fees are subject to change. Contact us for an exact quote.
Travels From:
District of Columbia
Related Categories:
Request Joel Selanikio, MD
Connect with us to learn more about booking this speaker for your event.