Speaker Fee Range:
$7,000–$15,000
*Ranges are a guideline only, with the low end representing the speaker's virtual fee and the high end representing their in-person fee. Fees are subject to change. Contact us for an exact quote.
Travels From:
Minnesota
Related Categories:
Scott Zimmer
Generational Expert & Keynote Speaker
Scott has over 20 years of experience delivering keynote speeches to audiences around the world. During his career, Scott worked for one of the most reputable generational consulting firms in the country, where he had the opportunity to travel to global Fortune 500 companies to help organizations bridge the generational gaps that can occur in the workplace. Today, he continues to help organizations create a workplace culture where every generation feels valued, respected, and understood.
Scott works hard to learn every client's desired outcome and customizes each presentation to curate an experience focused on achieving your specific organizational goals. His presentations are informative, engaging, and fun – giving audiences both an experience they'll remember and actionable takeaways they can use to strengthen workplace relationships and culture.…
Connecting Across Generations

With up to five generations working together in today's organizations, it's more important than ever for companies to understand the generational differences that set them apart.

Connecting Across Generations is a compelling and fun presentation that provides audiences with a deeper understanding of the different generations they work with every day.

This session will:
· Explain who the generations are and explore where their differences come from.
· Uncover surprising insights into each generation and learn why every generation is important to your organization's bottom line.
· Explore the standout traits, values, and strengths each generation brings to the table.
· Address the challenges and misconceptions that can exist between the generations.
· Provide guidance and insights for navigating communication, engagement, and team synergy to help different generations work together better.

That Meeting Could Have Been an Email: Strategies for Effective Workplace Communication & Collaboration

Does it seem like you'll never get through all the emails you receive in a day? Do have a strong suspicion that some of your colleagues don't listen to voicemails you leave? Do you find it hard to get all your work done because of all the meetings in your calendar? If so, you're not alone.

Maintaining strong communication and collaboration between different generations in the workplace has always been a bit tricky, but today's hybrid workplace has made it even more challenging. Diverse teams carry diverse communication and collaboration styles and preferences. While some feel that communication technologies like Zoom and texting offer greater efficiency and convenience, others are worried we're losing the interpersonal skills needed to succeed in the workplace. Some believe that an efficient, self-reliant approach gets the job done. Others value a more collaborative approach, seeking out different ideas and perspectives.

These different approaches can often create confusion and frustration. Learning to work through these obstacles results in greater efficiency, robust teams, productivity, and a more positive workplace.

This session explores how effective communication and collaboration benefits your company's bottom line and creates a workplace where employees feel heard and valued.

This session will
· Present strategies to effectively communicate across generations.
· Unpack how each generation views communication technology and prefers to use it at work.
· Give insights into how different generations approach collaboration.
· Recommend strategies for delivering effective feedback across generations.
· Deliver tools to improve active listening, conflict management, and demonstrate empathy.

Managing a Multi-Generational Team: Turning Generational Differences into Employee Retention

Different generations bring different expectations and life experiences to the workplace. This can be particularly challenging for managers attempting to lead teams comprised of workers from different generations. It's not just about how to get the most out of your employees—it's about making sure everyone has a fulfilling experience at work.

With record numbers of employees leaving their jobs, retention has become a top priority for every organization today. Scott's session will explore the top reasons different generations leave organizations for other opportunities, and what you can do to not only retain your top talent but

give them the tools and support they need to excel in their jobs for years to come.

This session will:
· Offer strategies to motivate and manage workers from each generation.
· Explore how the generations act and react in times of growth and change.
· Provide guidance and insights for navigating communication, engagement, team synergy, and motivation to help everyone work together better.
· Present tools for delivering effective feedback.
· Offer strategies for building trust and solidarity with your team.

Why Mentorship Matters: Building Effective & Lasting Relationships Across Generations

Mentorship helps people connect their deeper human motivations and values to their careers, which is especially crucial for connecting with younger employees today. Inter-generational mentoring (and reverse mentoring) can also lead to rewarding career development and increase employee retention. According to the Workplace Learning Report, 94% of employees said they would stay at a company longer if they were offered opportunities to learn and grow.

Mentoring in the workplace also has huge benefits for organizations themselves, increasing employee engagement, loyalty, and satisfaction. It

can also improve knowledge sharing, on-boarding ease, and a strong company culture.

This session will
· Explore the important distinction between mentoring and managing.
· Offer insights for making mentorship relationships mutually beneficial for mentors and mentees.
· Share tools for effectively maintaining mentorship relationships, even when things get busy.
· Provide best-in-class examples of successful mentorship relationships.

Meet Gen Z: Recruiting, Retaining, and Engaging the Next Generation

Remember when Millennials were the newest generation in the workplace? A tech savvy and collaborative generation, they pushed boundaries, asked questions, and sometimes drove their bosses nuts.

Millennials are now the largest generation in the workforce. Many are now in their 40s and have direct reports of their own. Today, a new generation is entering the workforce, with a whole new set of expectations and preferences: Gen Z.

Years ago, a competitive salary and benefits were often enough to get people in the door. Today, it's just one of the many factors Gen Z consider when it comes to their career. This session will focus on the young talent joining your company, give insights into their unique background and traits, and discuss what you can expect when working with them.

This session will
· Explore the formative years and resulting traits and behaviors of Gen Z.
· Provide essential tools to help Gen Z reach their full potential.
· Unpack how meaningful work is connected to Gen Z's personal and professional development.
· Offer communication, feedback, and recognition strategies that will resonate with Gen Z.
· Deliver tools for creating a working environment that is safe and supportive for Gen Z.

PopQuiz: The Pop Culture Trivia Show

A Fun and Nostalgic Look at the Different Generations We Work with Every Day. If you want attendees talking about your conference or event long after it's over, PopQuiz is the perfect choice!

PopQuiz is an interactive entertainment show that uses generational nostalgia to create an experience that will have your audience energized and engaged from beginning to end.

Hosted by Scott Zimmer, PopQuiz will test your team's knowledge of pop culture through the decades. Infused with each generation's favorite music, movie, TV, and pop culture moments, your team will serve as both contestants and audience in this fast-paced, high-energy event!

Why PopQuiz?
· Incredibly simple, low maintenance solution for any conference or event.
· It gets attendees talking to each other before, during, and after the show.
· Ideal for groups of any size.
· Provides high-energy, interactive entertainment.
· Frames the generations from a nostalgic perspective.
· Takes your attendees on a trip down memory lane.
· Allows audiences to employ all the pop culture knowledge they didn't even know they possessed, from ad slogans to song lyrics.
· Will have audiences enjoying themselves, laughing together, and bonding.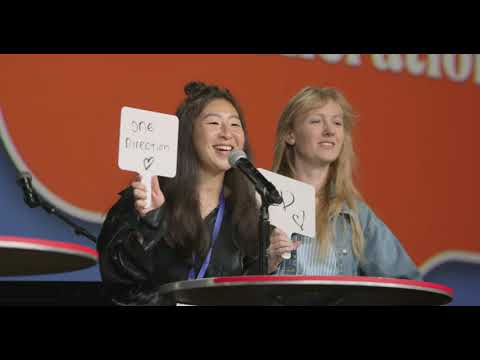 What is Scott Zimmer's speaking fee?
The typical range for Scott Zimmer's speaking fee is $7,000–$15,000. The low end of the fee range represents their standard virtual fee. The high end of the fee range represents their standard fee for a US-based in-person speaking engagement. Appearances which require an extended schedule of activities or international travel will possibly exceed this fee range. Speaker fees update frequently. To receive a personalized quote for Scott Zimmer to speak at your event, please consult with a Key Speakers advisor for up to date information and assistance.
What factors influence the speaker's fee?
Other factors that influence a keynote speaker's fee include their reputation, expertise, demand, experience, duration of the presentation, travel requirements for the event location, and any additional services, activities or customization options they offer.
Are travel expenses included in the speaker's fee?
Travel expenses are typically not included in the listed speaker's fee and are quoted separately. If the speaker needs to travel internationally, fees will be higher. These expenses may include airfare, accommodation, ground transportation at home and in the event city, and meals. We can provide more detailed information about travel expenses and arrangements once you've selected a speaker.
How do I book Scott Zimmer for my event?
The speaker booking process typically involves the following steps:
Browse our website or reach out to a Key Speakers advisor through our website to explore speaker ideas.
Select a keynote speaker based on their expertise, experience, and suitability for your event.
Contact Key Speakers to confirm the speaker's availability, fees, and any unique requirements. We can also help negotiate fees and terms.
Submit a firm offer to extend the invite to your speaker. These details will be used to create an agreement once the speaker accepts.
All parties coordinate and finalize the terms of the booking, including contract terms and conditions.
Confirm the booking by signing the contract and making the necessary payments.
What types of events do keynote speakers typically speak at?
Keynote speakers can speak at a wide range of events, virtual or in person, including conferences, corporate meetings, industry conventions, seminars, workshops, fundraising galas, educational programs, and other special occasions where an inspirational or informative address is desired.
How do I select the right keynote speaker for my event?
When selecting a keynote speaker, consider the following factors:
The speaker's expertise and knowledge relevant to your event's theme or industry.
Their speaking style, ability to engage the audience, and deliver impactful messages.
Past client testimonials, reviews, or references.
The speaker's availability and fee within your budget.
What are the payment terms and conditions?
A deposit is required upon signing the contract, with the remaining balance due 2–4 weeks before the event. If the event is taking place within 30 days, the full balance is due upon signing.
How far in advance should I book a keynote speaker?
It is generally advisable to book a keynote speaker as early as possible, especially if you have a specific speaker in mind or if your event is during a peak season holiday. Ideally, booking a speaker three to six months in advance can increase the chances of securing your desired speaker.
Can you help me with the logistics and technical requirements for the speaker's presentation?
Yes, we can assist you with the logistics and technical requirements for the speaker's presentation. We stay actively involved during pre-event planning to coordinate with you and ensure that the necessary audiovisual equipment, staging, lighting, and other technical aspects are in place for a successful presentation.
Are there any special requirements or accommodations that need to be considered for the speaker?
Keynote speakers may have specific requirements or accommodations that need to be considered, such as travel arrangements, accommodation preferences, dietary restrictions, or accessibility needs. Some speakers have a performance rider we include in the contract, others have minimal requirements.
Do keynote speakers offer customization options for their presentations?
Yes, many keynote speakers offer customization options for their presentations. They can tailor their content, examples, or case studies to align with your event's theme, industry, or specific audience. Discuss your customization needs with us so we can guide you accordingly.
Can the speaker participate in pre-event activities such as panel discussions or Q&A sessions?
Some keynote speakers are open to participating in pre-event activities such as panel discussions, Q&A sessions, or meet-and-greet sessions. Please share your specific requirements with us during the firm offer phase, so we can work on getting you everything you need.
How long is a typical keynote speech?
The duration of a standard keynote speech can vary depending on the speaker and the event's schedule. Typically, keynote speeches range from 30 minutes to 90 minutes, including any Q&A sessions or interactive elements. Some speakers can accommodate half or full day sessions and extended keynotes. Discuss the desired duration with your representative to determine the appropriate length for participation.
Can I provide feedback or reviews about the speaker's performance?
Yes, we encourage and appreciate feedback about the speaker's performance as well as our services. You can share your feedback via email after the event, or via our survey feedback form. Your feedback can help them improve our services and assist other clients in making informed decisions.
Are there any discounts or special offers available for booking multiple speakers or multiple events?
Often, yes. It's worth inquiring about such possibilities with your Key Speakers representative to explore any available cost-savings options.
Why book Scott Zimmer though Key Speakers?
We provide a comprehensive service that takes the guesswork out of hiring a speaker—from speaker selection to logistics to post-event feedback. We know you have lots of responsibilities on top of finding and coordinating event speakers, so having a committed and proactive partner on your side that is an expert with the talent booking process is crucial. Every time you book a speaker with Key, your dedicated events manager will support you throughout the entire planning process. We work closely with you from speaker selection to post-event success and always ensure that your needs are addressed first.
We help you negotiate contractual details such as speaker fees and travel terms so that you end up with the most favorable deal. Leave the fine print to us so you can focus on other aspects of your event. Key Speakers mediates and absorbs some of the contractual risks that inherently come with booking a keynote speaker.
With our highly communicative booking and proposal model, you'll never be left in the dark with the status of your speaker. We pride ourselves on speedy response time and always keep you updated on all new developments relating to your event. Our experienced agents are personable (after our morning coffee!) and always eager to do whatever it takes to secure a fantastic speaker for your event.
To put it simply, Key Speakers is your one-stop resource for finding, booking and managing speakers for your event. We do the heavy lifting for you. Our dedicated and knowledgeable advisors ensure that your speaker's message and personal brand perfectly align to your event objectives.
Remember that the specific details and offerings may vary among different speakers, so it's always recommended to consult with your Key Speakers representative for accurate information and assistance.
Speaker Fee Range:
$7,000–$15,000
*Ranges are a guideline only, with the low end representing the speaker's virtual fee and the high end representing their in-person fee. Fees are subject to change. Contact us for an exact quote.
Travels From:
Minnesota
Related Categories:
Request Scott Zimmer
Connect with us to learn more about booking this speaker for your event.