Speaker Fee Range:
$25,000–$35,000
*Ranges are a guideline only, with the low end representing the speaker's virtual fee and the high end representing their in-person fee. Fees are subject to change. Contact us for an exact quote.
Travels From:
California
Related Categories:
Vivek Wadhwa
Distinguished Fellow, Harvard Law School; Distinguished Fellow & Professor, Carnegie Mellon University Engineering, Silicon Valley
Technology is creating the most exciting innovations the world has ever seen. It is also causing anxiety about our future. Navigating technological change at light speed is much harder if you don't have a trusted Sherpa to be your guide. Vivek Wadhwa has become a globally respected voice on advancing technologies and innovation. He was just named Silicon Valley Forum's 2018 VISIONARY AWARD-WINNER. Past honorees include Bill Gates, Elon Musk, Linda Rottenberg, Scott McNealy, Ray Kurzweil, Reed Hastings, Tim O'Reilly, Padmasree Warrior, Anne Wojcicki, Reid Hoffman.
Vivek's background is impressive -- an Entrepreneur, Academic, Author, Keynote Speaker wrapped into a wonderfully vibrant and charismatic package. His research is focused on the critical advances in robotics, artificial intelligence, computing, synthetic biology, 3D printing, medicine, and nanomaterials, and how these advances are creating disruptive changes for companies, industries, governments and the culture at large. …
Disrupted Industries and Trillion-Dollar Opportunities


Not long ago, you could see your competition coming. Management guru Clayton Christensen coined the term "disruptive innovation" to describe how competition worked: a new entrant attacked a market leader by launching low-end, low-priced products and then relentlessly improving them. Now Christensen's frameworks have themselves been disrupted—because you can no longer see the competition coming. Technologies are no longer progressing in a predictable linear fashion, but are advancing exponentially and converging. Fields such as computing, medicine, artificial intelligence, 3D printing, robotics, nanomaterials, and synthetic biology are advancing simultaneously, and combining these allows one industry to rapidly disrupt another—before market leaders even know what has hit them.

Practically every industry will be disrupted over the next few years, including finance, insurance, health care, manufacturing, transportation, education, I.T. services, and communications. Very few of today's Fortune 500 companies will be on that list by the early 2020s. They will go the way of Blockbuster, Kodak, RIM, Compaq, and Nokia. This is not all bad news, because disruption creates opportunities. New industries will emerge, and companies that lead the change will have the trillion-dollar market capitalizations. Business executives need to understand that:

•trillion-dollar opportunities happen at the intersections of exponential technologies
•disruptions are happening in every industry where technology can be applied
•entrepreneurs can now do what only governments and big corporations could do before
•if they don't disrupt themselves, they will be disrupted by startups from other industries.

Businesses must learn the new rules of the innovation game and transform their employees into intrapreneurs who think—and act—like the Silicon Valley entrepreneurs who are gunning for Goliath. Vivek Wadhwa will teach the basics of exponential technologies and convergence, provide examples of the disruptions that are under way in several industries, discuss the new rules of the innovation game, and challenge his audience members to think like today's technology entrepreneurs—and to build the new billion-dollar businesses within their companies.

How America is Reinventing Itself and Innovation is Globalizing




A common belief is that the sun is setting on the U.S. empire and that China is about to leapfrog the U.S. in economic terms—and in innovation. In addition to economic disadvantages, naysayers have long cited graduation data purporting to show that the U.S. is falling behind in mathematics and science education and have predicted that the U.S. will lose it global advantage because China and India graduate more engineers than does the U.S. China, India, and the rest of the world are now innovating as never before. But it isn't their governments or education systems that are giving them the advantage—it is their nascent entrepreneurs. They are leading the way in innovation and helping the countries transform themselves. And contrary to popular belief, America is getting further ahead in innovation, it isn't lagging. The U.S. is reinventing itself, just as it does every 30 or 40 years. In this talk, Vivek Wadhwa will explain how Exponential technologies are about to cause major disruption in several U.S. industries—but they will wreak havoc on the economies of countries such as China and Russia and the Middle East. That is because manufacturing is once again becoming a local industry and is coming back to the U.S., thanks to robotics and 3D printing; because energy prices, which fell temporarily because of fracking, will fall permanently because of advances in alternative, clean energies such as solar, wind, and geothermal; and because advances in artificial intelligence and computing are automating knowledge work. Some countries will win in a big way and others will lose. Wadhwa will discuss his research on education and innovation in countries such as India and China and put this in the context of today's exponential technology advances. He will discuss the opportunities and perils for countries that these technologies are introducing.

The Dark Side of Advancing Technologies and Why Policy, Law and Ethics Can't Keep Up




Our laws and ethical practices have evolved over centuries. Today, technology is on an exponential curve and is touching practically everyone, everywhere. Changes of a magnitude that once took centuries to occur now happen in decades, sometimes in years. We haven't come to grips with what is ethical, let alone with what the laws should be. The same technologies that are making it possible to solve humanity's grand challenges—in education, water, food, shelter, health, and security—are also creating new nightmares. Consider the question of privacy. Our laws date back to the late 19th century, and there is no consensus on what information should be public and what should be private. Our smartphones track our movements and habits. Our Web searches reveal our thoughts. With the wearable devices and medical sensors that are being connected to our smartphones, information about our physiology and health is also coming into the public domain. Where do we draw the line on what is legal—and ethical? Then there is our DNA. Genome testing will soon become as common as blood tests, and it won't be easy to protect our genomic data. But we have yet to come to a social consensus on how private medical data can be collected and shared. The technology to edit genes has also advanced to the point at which Nobel Prize winners are calling on scientists to accept a self-imposed moratorium on any attempt to create genetically altered children until the safety and the medical bases for such a step can be better understood. Artificial Intelligence is advancing rapidly and making amazing things possible in health care, transportation, technology, marketing, and practically every other field where data have to be analyzed—and decisions made. But the advance of this super intelligence has scared even tech luminaries such as Bill Gates, Elon Musk, and Stephen Hawking. They fear it will be humanity's last great invention. Should we stop it; can we stop it? We will have similar debates about self-driving cars, drones, and robots. These too will record everything we do and will raise new legal and ethical issues. What happens when a self-driving car has a software failure and hits a pedestrian, or a drone's camera happens to catch someone skinny-dipping in a pool or taking a shower, or a robot kills a human in self-defense? Thomas Jefferson said in 1816, "Laws and institutions must go hand in hand with the progress of the human mind. As that becomes more developed, more enlightened, as new discoveries are made, new truths disclosed, and manners and opinions change with the change of circumstances, institutions must advance also, and keep pace with the times."

Why Innovation Isn't Dead: A Look at Our Technology Future


There is a lot of pessimism about the future. Some people argue that, other than advances in computer-related fields, technological progress has actually stalled: the internal-combustion engine, invented in 1876, still rules our highways; the cancer death rate has barely changed since 1971; today's Internet was actually designed in the 1960s. There are fears that world wars will break out over water and energy shortages and that our standards of living will fall.These perceptions couldn't be further from the truth.

Vivek Wadhwa will discuss why he believes that this will be the most innovative decade in human history. He will explain how exponentially advancing technologies—in fields such as robotics, A.I., computing, synthetic biology, 3D printing, medicine, and nanomaterials—will enable us to start solving humanity's grand challenges. These technologies will disrupt entire industries, provide opportunities to create new ones, and help solve humanity's grand challenges. For example:

•3D printing and robotics will enable manufacturing to return to the U.S.
•Advances in DNA sequencing and synthetic biology will make it possible to engineer drugs for the individual and create personalized stem cell lines.
•Autonomous, self-driving cars will revolutionize urban transport.
•Low-cost tablets and artificial-intelligence–based learning systems will change the teaching paradigm and bring education to the world's masses.
•Star Trek–like tricorders, holodecks, and replicators will become a reality.

These advances aren't going to come from governments and large research labs but from small groups of motivated people. Wadhwa will give you a tour of the Star Trek future

A Better Formula for Economic Growth: People, Not Top-Down Clusters




Build a magnificent technology park next to a research university; provide incentives for chosen businesses to locate there; add some venture capital. That is the recipe for harnessing higher education and industry in order to spur economic growth that management consultants touting the "cluster theory" developed by Harvard Business School's Michael E. Porter commonly prescribe. Hundreds of regions all over the world have spent billions on such efforts; practically all have failed. All of these well-intentioned efforts to build Silicon Valley–style technology hubs are based on the same flawed assumptions: government planners can pick industries they want to develop and, by erecting buildings and providing money to entrepreneurs and university researchers, make innovation happen. It simply doesn't work that way. Innovation takes people who are knowledgeable, motivated, and willing to take risks. Those people have to be connected to one another and to universities by information-sharing social networks. Vivek Wadhwa helped design the world's most successful government-sponsored innovation-development effort: StartUp Chile. This focused on bringing talent to Chile and cultivating ties between entrepreneurs. It was so successful that the Economist dubbed it "Chilecon Valley." In this talk, Wadhwa discusses what it takes to build a regional innovation system and dispels some of the myths about entrepreneurs.

Additional Presentations


•The Dark Side of Advancing Technologies and Why Policy, Law, and Ethics Can't Keep Up
•How Technology Will Eat Medicine: Future of Healthcare
•A Better Formula for Economic Growth: People, Not Top-Down Clusters
•Exponential Innovation Workshop (5-7 hours)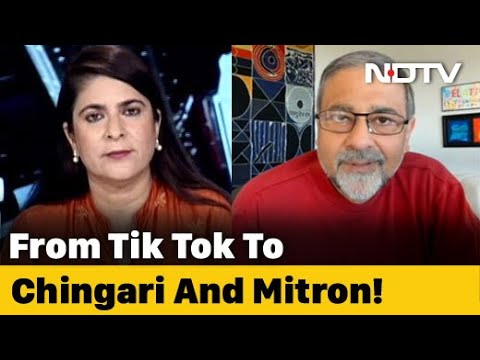 What is Vivek Wadhwa's speaking fee?
The typical range for Vivek Wadhwa's speaking fee is $25,000–$35,000. The low end of the fee range represents their standard virtual fee. The high end of the fee range represents their standard fee for a US-based in-person speaking engagement. Appearances which require an extended schedule of activities or international travel will possibly exceed this fee range. Speaker fees update frequently. To receive a personalized quote for Vivek Wadhwa to speak at your event, please consult with a Key Speakers advisor for up to date information and assistance.
What factors influence the speaker's fee?
Other factors that influence a keynote speaker's fee include their reputation, expertise, demand, experience, duration of the presentation, travel requirements for the event location, and any additional services, activities or customization options they offer.
Are travel expenses included in the speaker's fee?
Travel expenses are typically not included in the listed speaker's fee and are quoted separately. If the speaker needs to travel internationally, fees will be higher. These expenses may include airfare, accommodation, ground transportation at home and in the event city, and meals. We can provide more detailed information about travel expenses and arrangements once you've selected a speaker.
How do I book Vivek Wadhwa for my event?
The speaker booking process typically involves the following steps:
Browse our website or reach out to a Key Speakers advisor through our website to explore speaker ideas.
Select a keynote speaker based on their expertise, experience, and suitability for your event.
Contact Key Speakers to confirm the speaker's availability, fees, and any unique requirements. We can also help negotiate fees and terms.
Submit a firm offer to extend the invite to your speaker. These details will be used to create an agreement once the speaker accepts.
All parties coordinate and finalize the terms of the booking, including contract terms and conditions.
Confirm the booking by signing the contract and making the necessary payments.
What types of events do keynote speakers typically speak at?
Keynote speakers can speak at a wide range of events, virtual or in person, including conferences, corporate meetings, industry conventions, seminars, workshops, fundraising galas, educational programs, and other special occasions where an inspirational or informative address is desired.
How do I select the right keynote speaker for my event?
When selecting a keynote speaker, consider the following factors:
The speaker's expertise and knowledge relevant to your event's theme or industry.
Their speaking style, ability to engage the audience, and deliver impactful messages.
Past client testimonials, reviews, or references.
The speaker's availability and fee within your budget.
What are the payment terms and conditions?
A deposit is required upon signing the contract, with the remaining balance due 2–4 weeks before the event. If the event is taking place within 30 days, the full balance is due upon signing.
How far in advance should I book a keynote speaker?
It is generally advisable to book a keynote speaker as early as possible, especially if you have a specific speaker in mind or if your event is during a peak season holiday. Ideally, booking a speaker three to six months in advance can increase the chances of securing your desired speaker.
Can you help me with the logistics and technical requirements for the speaker's presentation?
Yes, we can assist you with the logistics and technical requirements for the speaker's presentation. We stay actively involved during pre-event planning to coordinate with you and ensure that the necessary audiovisual equipment, staging, lighting, and other technical aspects are in place for a successful presentation.
Are there any special requirements or accommodations that need to be considered for the speaker?
Keynote speakers may have specific requirements or accommodations that need to be considered, such as travel arrangements, accommodation preferences, dietary restrictions, or accessibility needs. Some speakers have a performance rider we include in the contract, others have minimal requirements.
Do keynote speakers offer customization options for their presentations?
Yes, many keynote speakers offer customization options for their presentations. They can tailor their content, examples, or case studies to align with your event's theme, industry, or specific audience. Discuss your customization needs with us so we can guide you accordingly.
Can the speaker participate in pre-event activities such as panel discussions or Q&A sessions?
Some keynote speakers are open to participating in pre-event activities such as panel discussions, Q&A sessions, or meet-and-greet sessions. Please share your specific requirements with us during the firm offer phase, so we can work on getting you everything you need.
How long is a typical keynote speech?
The duration of a standard keynote speech can vary depending on the speaker and the event's schedule. Typically, keynote speeches range from 30 minutes to 90 minutes, including any Q&A sessions or interactive elements. Some speakers can accommodate half or full day sessions and extended keynotes. Discuss the desired duration with your representative to determine the appropriate length for participation.
Can I provide feedback or reviews about the speaker's performance?
Yes, we encourage and appreciate feedback about the speaker's performance as well as our services. You can share your feedback via email after the event, or via our survey feedback form. Your feedback can help them improve our services and assist other clients in making informed decisions.
Are there any discounts or special offers available for booking multiple speakers or multiple events?
Often, yes. It's worth inquiring about such possibilities with your Key Speakers representative to explore any available cost-savings options.
Why book Vivek Wadhwa though Key Speakers?
We provide a comprehensive service that takes the guesswork out of hiring a speaker—from speaker selection to logistics to post-event feedback. We know you have lots of responsibilities on top of finding and coordinating event speakers, so having a committed and proactive partner on your side that is an expert with the talent booking process is crucial. Every time you book a speaker with Key, your dedicated events manager will support you throughout the entire planning process. We work closely with you from speaker selection to post-event success and always ensure that your needs are addressed first.
We help you negotiate contractual details such as speaker fees and travel terms so that you end up with the most favorable deal. Leave the fine print to us so you can focus on other aspects of your event. Key Speakers mediates and absorbs some of the contractual risks that inherently come with booking a keynote speaker.
With our highly communicative booking and proposal model, you'll never be left in the dark with the status of your speaker. We pride ourselves on speedy response time and always keep you updated on all new developments relating to your event. Our experienced agents are personable (after our morning coffee!) and always eager to do whatever it takes to secure a fantastic speaker for your event.
To put it simply, Key Speakers is your one-stop resource for finding, booking and managing speakers for your event. We do the heavy lifting for you. Our dedicated and knowledgeable advisors ensure that your speaker's message and personal brand perfectly align to your event objectives.
Remember that the specific details and offerings may vary among different speakers, so it's always recommended to consult with your Key Speakers representative for accurate information and assistance.
Speaker Fee Range:
$25,000–$35,000
*Ranges are a guideline only, with the low end representing the speaker's virtual fee and the high end representing their in-person fee. Fees are subject to change. Contact us for an exact quote.
Travels From:
California
Related Categories:
Request Vivek Wadhwa
Connect with us to learn more about booking this speaker for your event.