Speaker Fee Range:
$15,000–$25,000
*Ranges are a guideline only, with the low end representing the speaker's virtual fee and the high end representing their in-person fee. Fees are subject to change. Contact us for an exact quote.
Travels From:
Washington
Related Categories:
Dave Chase
Institute CEO & Group Co-founder of the Health Rosetta
Dave Chase is the creator of the Health Rosetta and cofounder of the the Health Rosetta Institute and Health Rosetta Group. He was also CEO/Co-founder of Avado, a digital health company acquired by & integrated into WebMD & Medscape (the most widely used healthcare professional site). The Health Rosetta is the blueprint for purchasing healthcare wisely, sourced from real life experience implementing practical, non-partisan solutions.
His work applies the Health Rosetta in two areas. The Health Rosetta Institute creates LEED-like certifications for better purchasing healthcare benefits. It's primary current focus is the U.S. employer healthcare market, but the Health Rosetta isn't inherently employer or U.S. specific. The Health Rosetta Group is a holding company and investment group that drives healthcare's transformation. It uses innovative approaches to build and fund the next generation of healthcare tech and services companies.
Chase's TEDx talk, Healthcare Stole the American Dream - Here's…
Opportunities, Threats, and Guiding Principles in Healthcare's IT Disruption.


Whether you are a leader of an established healthcare organization or making investment decisions, Chase sheds lights on non-­obvious threats and opportunities. Chase combines his knowledge working insides dozens of healthcare organizations with his time spent away from healthcare in digital media. Parallels with traditional media companies are strong and disturbing for healthcare incumbents. Seemingly intractable regional monopolies and oligopolies found it easy to discount emerging organizations that were growing exponentially, yet hardly noticed.

Chase draws on the Health Rosetta Principles for a New Health Ecosystem that is a set of guiding principles for success in the transformed health ecosystem. The Principles were curated from the leading minds in healthcare. Many of the principles for success are a polar opposite from the status quo. Chase provides examples of how winning organizations using these principles to gain a competitive advantage.

7 Habits of Highly Patient Centric Healthcare Organizations


Today's healthcare leaders recognize that being "patient centric" is no longer merely a catchy marketing slogan. Rather, it represents the difference between success and failure in the fee-for-­value, population health era. HIMSS book of the year in 2014 was co­-written by Chase. He and his co-authors had the opportunity to investigate the highest performing organizations and clinicians in successfully engaging patients.

Chase's talk covers how successful patient engagement is the linchpin of success in the population health era. Not only is it vital to improve health outcomes, it can drive competitive business advantage. Chase debunks myths some have about this meaning patients are in charge and that doctors' role might be undermined. He's spent time with organizations that recognize that the proper Quadruple Aim mindset is a core to success. Chase shares how leading organizations understand that paying close attention to clinicians' well ­being is a natural precursor to patient engagement. That, in turn, leads to better outcomes and avoidance of unnecessary wasted resources.

Reformed Healthcare Purchasing as an Economic Engine


Purchasing healthcare services is generally the second biggest cost after wages for most employers whether they are in the private and public sector. Leaders focused on economic development whether they are business owners/leaders, union leaders or public officials all are striving to create more opportunity for their constituents. Opportunity lies in the insights that employers are pouring more than enough money into to deliver fantastic health benefits and a comfortable retirement for their employees/members. Unfortunately, they are getting neither. Data from pwc and others points to the fact that more than half of all healthcare spending adds no value. Imagine any other item in our business or personal life where that would be accepted. It's unimaginable, yet it's the norm in healthcare.

Chase highlights how the open source project he conceived of, the Health Rosetta, is a blueprint for realizing the full value of the money employers are spending on behalf of their employees. The great news is it's not a unachievable goal. Chase has spent time with the employers, unions and municipalities that are getting breakthrough results. He shares how employers are spending 50% less per capita on health benefits while delivering best­-of­-breed health benefits. These employers have invested that money that would have otherwise been wasted in healthcare on their employees (and kids') college education and company R&D. Some have gone a step further and adopted nearby crime-­ridden neighborhoods and funded daycare, pre­-K, after school programs and even college education. The results have been breathtaking with crime rates plummeting and graduation rates skyrocketing in those communities.

Unleasing the American Dream by Thwarting the Healthcare Heist




In a TED­-style talk, Chase connects the dots on how healthcare's status quo represents the greatest threat to the American Dream. The talk informs, provokes, empowers and activates the audience. The story is told through the eyes of Rosie and Jamie. Rosie is a sandwich generation head of household that makes the health decisions for herself, her children and increasingly her aging parents. Jamie is a doctor who has their professional life transformed from experiencing burnout and frustration to a renaissance where Jamie is able to practice medicine as Jamie had hoped during medical school. The renaissance isn't limited to Jamie's professional life. The transformation of their community is profound. Where education had been cut, programs were being restored. The result in their community and at their company are breathtaking showing what's possible for any community.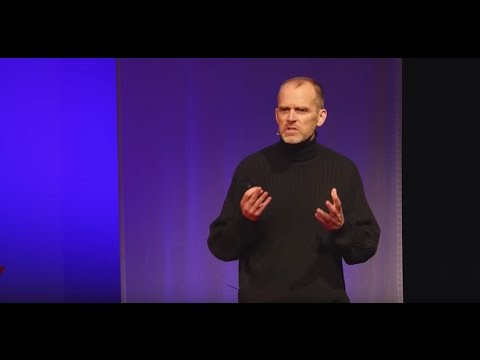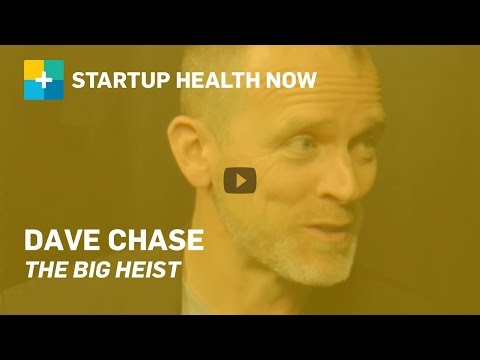 What is Dave Chase's speaking fee?
The typical range for Dave Chase's speaking fee is $15,000–$25,000. The low end of the fee range represents their standard virtual fee. The high end of the fee range represents their standard fee for a US-based in-person speaking engagement. Appearances which require an extended schedule of activities or international travel will possibly exceed this fee range. Speaker fees update frequently. To receive a personalized quote for Dave Chase to speak at your event, please consult with a Key Speakers advisor for up to date information and assistance.
What factors influence the speaker's fee?
Other factors that influence a keynote speaker's fee include their reputation, expertise, demand, experience, duration of the presentation, travel requirements for the event location, and any additional services, activities or customization options they offer.
Are travel expenses included in the speaker's fee?
Travel expenses are typically not included in the listed speaker's fee and are quoted separately. If the speaker needs to travel internationally, fees will be higher. These expenses may include airfare, accommodation, ground transportation at home and in the event city, and meals. We can provide more detailed information about travel expenses and arrangements once you've selected a speaker.
How do I book Dave Chase for my event?
The speaker booking process typically involves the following steps:
Browse our website or reach out to a Key Speakers advisor through our website to explore speaker ideas.
Select a keynote speaker based on their expertise, experience, and suitability for your event.
Contact Key Speakers to confirm the speaker's availability, fees, and any unique requirements. We can also help negotiate fees and terms.
Submit a firm offer to extend the invite to your speaker. These details will be used to create an agreement once the speaker accepts.
All parties coordinate and finalize the terms of the booking, including contract terms and conditions.
Confirm the booking by signing the contract and making the necessary payments.
What types of events do keynote speakers typically speak at?
Keynote speakers can speak at a wide range of events, virtual or in person, including conferences, corporate meetings, industry conventions, seminars, workshops, fundraising galas, educational programs, and other special occasions where an inspirational or informative address is desired.
How do I select the right keynote speaker for my event?
When selecting a keynote speaker, consider the following factors:
The speaker's expertise and knowledge relevant to your event's theme or industry.
Their speaking style, ability to engage the audience, and deliver impactful messages.
Past client testimonials, reviews, or references.
The speaker's availability and fee within your budget.
What are the payment terms and conditions?
A deposit is required upon signing the contract, with the remaining balance due 2–4 weeks before the event. If the event is taking place within 30 days, the full balance is due upon signing.
How far in advance should I book a keynote speaker?
It is generally advisable to book a keynote speaker as early as possible, especially if you have a specific speaker in mind or if your event is during a peak season holiday. Ideally, booking a speaker three to six months in advance can increase the chances of securing your desired speaker.
Can you help me with the logistics and technical requirements for the speaker's presentation?
Yes, we can assist you with the logistics and technical requirements for the speaker's presentation. We stay actively involved during pre-event planning to coordinate with you and ensure that the necessary audiovisual equipment, staging, lighting, and other technical aspects are in place for a successful presentation.
Are there any special requirements or accommodations that need to be considered for the speaker?
Keynote speakers may have specific requirements or accommodations that need to be considered, such as travel arrangements, accommodation preferences, dietary restrictions, or accessibility needs. Some speakers have a performance rider we include in the contract, others have minimal requirements.
Do keynote speakers offer customization options for their presentations?
Yes, many keynote speakers offer customization options for their presentations. They can tailor their content, examples, or case studies to align with your event's theme, industry, or specific audience. Discuss your customization needs with us so we can guide you accordingly.
Can the speaker participate in pre-event activities such as panel discussions or Q&A sessions?
Some keynote speakers are open to participating in pre-event activities such as panel discussions, Q&A sessions, or meet-and-greet sessions. Please share your specific requirements with us during the firm offer phase, so we can work on getting you everything you need.
How long is a typical keynote speech?
The duration of a standard keynote speech can vary depending on the speaker and the event's schedule. Typically, keynote speeches range from 30 minutes to 90 minutes, including any Q&A sessions or interactive elements. Some speakers can accommodate half or full day sessions and extended keynotes. Discuss the desired duration with your representative to determine the appropriate length for participation.
Can I provide feedback or reviews about the speaker's performance?
Yes, we encourage and appreciate feedback about the speaker's performance as well as our services. You can share your feedback via email after the event, or via our survey feedback form. Your feedback can help them improve our services and assist other clients in making informed decisions.
Are there any discounts or special offers available for booking multiple speakers or multiple events?
Often, yes. It's worth inquiring about such possibilities with your Key Speakers representative to explore any available cost-savings options.
Why book Dave Chase though Key Speakers?
We provide a comprehensive service that takes the guesswork out of hiring a speaker—from speaker selection to logistics to post-event feedback. We know you have lots of responsibilities on top of finding and coordinating event speakers, so having a committed and proactive partner on your side that is an expert with the talent booking process is crucial. Every time you book a speaker with Key, your dedicated events manager will support you throughout the entire planning process. We work closely with you from speaker selection to post-event success and always ensure that your needs are addressed first.
We help you negotiate contractual details such as speaker fees and travel terms so that you end up with the most favorable deal. Leave the fine print to us so you can focus on other aspects of your event. Key Speakers mediates and absorbs some of the contractual risks that inherently come with booking a keynote speaker.
With our highly communicative booking and proposal model, you'll never be left in the dark with the status of your speaker. We pride ourselves on speedy response time and always keep you updated on all new developments relating to your event. Our experienced agents are personable (after our morning coffee!) and always eager to do whatever it takes to secure a fantastic speaker for your event.
To put it simply, Key Speakers is your one-stop resource for finding, booking and managing speakers for your event. We do the heavy lifting for you. Our dedicated and knowledgeable advisors ensure that your speaker's message and personal brand perfectly align to your event objectives.
Remember that the specific details and offerings may vary among different speakers, so it's always recommended to consult with your Key Speakers representative for accurate information and assistance.
Speaker Fee Range:
$15,000–$25,000
*Ranges are a guideline only, with the low end representing the speaker's virtual fee and the high end representing their in-person fee. Fees are subject to change. Contact us for an exact quote.
Travels From:
Washington
Related Categories: