Speaker Fee Range:
Travels From:
Massachusetts
Related Categories:
Steven Spear
MIT Sloan School of Management Senior Lecturer, System Dynamics
Steven Spear is a Senior Lecturer at the MIT Sloan School of Management and at the Engineering Systems Division at MIT.
Spear is a well-recognized expert on how select organizations manage complex development, design, and delivery efforts to create unmatched rates of internally generated, broad-based improvement and innovation. His work investigates how the resulting leadership on reliability, agility, cost, quality, and safety produces sustainable competitive advantage even in the face of intense rivalry. Prior to MIT Sloan, he worked for the investment bank Prudential-Bache, the U.S. Congress Office of Technology Assessment, and the University of Tokyo, and he taught at Harvard Business School for six years.
As a consultant and an advisor, Spear works actively with organizations to develop their capacity for high-speed, sustained improvement and innovation. He played an integral role in developing the Alcoa Business System, which has been credited with saving hundreds…
Don't Be a Zombie Organization




Zombies are all the entertainment rage, mindless brutes in relentless pursuit despite all the obstacles hurled at them. Though individually they are easy targets, they are terrifying when attacking en masse. The outnumbered human heroes nevertheless prevail because they are agile learners, assessing situations and adapting to them, solving problems, to clobber the mindless hoards. Organizations, too, must adapt to their environment or risk becoming zombies.

Improving Healthcare: Twice the Care at Half the Cost




As the debate on US healthcare reform reaches fever pitch, we risk losing sight of a basic problem: in the current healthcare system, Americans pay too much and get too little in return because care delivery is often mismanaged. Individual practitioners spend half their time and work compensating for malfunctioning systems rather than providing care. Speaker Steven Spear believes that the American health system can do better. In his presentations, Spear lays out a path to providing much better care to more people than we currently do at less cost and with less strain on providers. How? High-velocity medical providers are learning how to replace their old approach to management with a more sophisticated approach to designing and operating complex processes, improving them when flaws are found, and modifying the systems as appropriate when circumstances change. This continuous process helps healthcare organizations better manage their internal complex systems, identify inefficiencies, and quickly address them. As a result, in model institutions, hospital-acquired infections, patient falls, misdiagnosis, and other risks and injuries to patients have been dramatically reduced. Steven Spear is at the leading edge of healthcare reform and offers tangible solutions for the industry's most pressing challenges. His innovative approach to management has helped numerous healthcare providers improve safety, increase the quality of results, and drive down costs.

Making the Leap: How High-Velocity Organizations Get Ahead & Stay Ahead




Regardless of your industry or sector—whether civilian, military, high tech, heavy industry, manufacturing, or design—the difference between your organization being great and being average is having the knowledge to be great. In this engaging presentation, speaker Steven Spear explains that great organizations distinguish themselves through their ability to build new and useful knowledge, to innovate, and to bring new discoveries into useful practice. Drawing from examples as wide ranging as NASA's bid to put a man on the moon within a decade and a hospital's failure to diagnose a problem well in advance, Spear shows how an organization can make the leap from average to great by using a "hop, skip, and jump" method. Just as the Mercury spacecraft—the "hop"—led to the Gemini spacecraft—the "skip"—which only then led to the Apollo spacecraft—the "jump"—organizations make giant leaps to greatness through many small steps. Spear shares specific tips and examples to show your organization how it can make these small steps to stay ahead of the learning curve and thus become or remain great.

Leading in a High-Velocity World




We live in a world where even the most distinctive products or services become commoditized, seemingly overnight. At the same time, the complexity of designing, manufacturing, and distributing goods and services approaches unmanageability. The temptation for many companies is to outsource, restructure, and downsize as a way to "cheat death," at least in the short run. Speaker Steven Spear thinks this is wrong. He lays out the case for competing on the basis of high speed, sustained innovation across the span of determining market needs, developing products and services to meet those needs, and creating and running systems to deliver those items to market. The challenge is not so much to find a position, unhampered by competitors, but to simply outrun the field, propelled forward by new and ever better ideas, as they struggle vainly to catch up. Drawing on his rich experience with firms such as Toyota, Alcoa, and the US Navy, Spear shows how leaders can design and run fast, innovative, and adaptive organizations using new capabilities. These center on capturing and integrating knowledge around problems, swarming around and solving problems to build new knowledge, disseminating knowledge to the peripheries of the organization, and embedding these disciplines as part of the leadership mantra of the enterprise. Once you see these practices in operation, you will never return to the traditional management models we've grown up with. Run with the rabbits!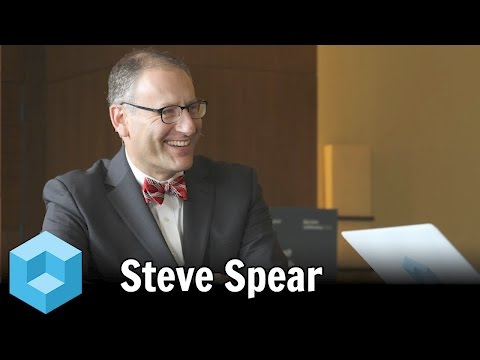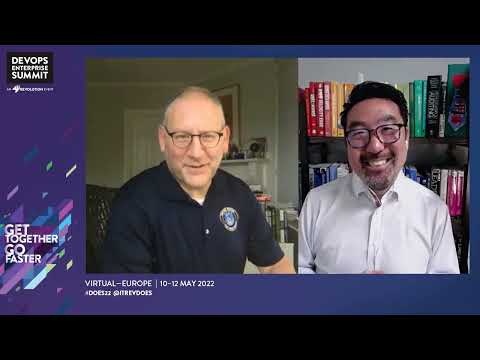 What factors influence the speaker's fee?
Other factors that influence a keynote speaker's fee include their reputation, expertise, demand, experience, duration of the presentation, travel requirements for the event location, and any additional services, activities or customization options they offer.
Are travel expenses included in the speaker's fee?
Travel expenses are typically not included in the listed speaker's fee and are quoted separately. If the speaker needs to travel internationally, fees will be higher. These expenses may include airfare, accommodation, ground transportation at home and in the event city, and meals. We can provide more detailed information about travel expenses and arrangements once you've selected a speaker.
How do I book Steven Spear for my event?
The speaker booking process typically involves the following steps:
Browse our website or reach out to a Key Speakers advisor through our website to explore speaker ideas.
Select a keynote speaker based on their expertise, experience, and suitability for your event.
Contact Key Speakers to confirm the speaker's availability, fees, and any unique requirements. We can also help negotiate fees and terms.
Submit a firm offer to extend the invite to your speaker. These details will be used to create an agreement once the speaker accepts.
All parties coordinate and finalize the terms of the booking, including contract terms and conditions.
Confirm the booking by signing the contract and making the necessary payments.
What types of events do keynote speakers typically speak at?
Keynote speakers can speak at a wide range of events, virtual or in person, including conferences, corporate meetings, industry conventions, seminars, workshops, fundraising galas, educational programs, and other special occasions where an inspirational or informative address is desired.
How do I select the right keynote speaker for my event?
When selecting a keynote speaker, consider the following factors:
The speaker's expertise and knowledge relevant to your event's theme or industry.
Their speaking style, ability to engage the audience, and deliver impactful messages.
Past client testimonials, reviews, or references.
The speaker's availability and fee within your budget.
What are the payment terms and conditions?
A deposit is required upon signing the contract, with the remaining balance due 2–4 weeks before the event. If the event is taking place within 30 days, the full balance is due upon signing.
How far in advance should I book a keynote speaker?
It is generally advisable to book a keynote speaker as early as possible, especially if you have a specific speaker in mind or if your event is during a peak season holiday. Ideally, booking a speaker three to six months in advance can increase the chances of securing your desired speaker.
Can you help me with the logistics and technical requirements for the speaker's presentation?
Yes, we can assist you with the logistics and technical requirements for the speaker's presentation. We stay actively involved during pre-event planning to coordinate with you and ensure that the necessary audiovisual equipment, staging, lighting, and other technical aspects are in place for a successful presentation.
Are there any special requirements or accommodations that need to be considered for the speaker?
Keynote speakers may have specific requirements or accommodations that need to be considered, such as travel arrangements, accommodation preferences, dietary restrictions, or accessibility needs. Some speakers have a performance rider we include in the contract, others have minimal requirements.
Do keynote speakers offer customization options for their presentations?
Yes, many keynote speakers offer customization options for their presentations. They can tailor their content, examples, or case studies to align with your event's theme, industry, or specific audience. Discuss your customization needs with us so we can guide you accordingly.
Can the speaker participate in pre-event activities such as panel discussions or Q&A sessions?
Some keynote speakers are open to participating in pre-event activities such as panel discussions, Q&A sessions, or meet-and-greet sessions. Please share your specific requirements with us during the firm offer phase, so we can work on getting you everything you need.
How long is a typical keynote speech?
The duration of a standard keynote speech can vary depending on the speaker and the event's schedule. Typically, keynote speeches range from 30 minutes to 90 minutes, including any Q&A sessions or interactive elements. Some speakers can accommodate half or full day sessions and extended keynotes. Discuss the desired duration with your representative to determine the appropriate length for participation.
Can I provide feedback or reviews about the speaker's performance?
Yes, we encourage and appreciate feedback about the speaker's performance as well as our services. You can share your feedback via email after the event, or via our survey feedback form. Your feedback can help them improve our services and assist other clients in making informed decisions.
Are there any discounts or special offers available for booking multiple speakers or multiple events?
Often, yes. It's worth inquiring about such possibilities with your Key Speakers representative to explore any available cost-savings options.
Why book Steven Spear though Key Speakers?
We provide a comprehensive service that takes the guesswork out of hiring a speaker—from speaker selection to logistics to post-event feedback. We know you have lots of responsibilities on top of finding and coordinating event speakers, so having a committed and proactive partner on your side that is an expert with the talent booking process is crucial. Every time you book a speaker with Key, your dedicated events manager will support you throughout the entire planning process. We work closely with you from speaker selection to post-event success and always ensure that your needs are addressed first.
We help you negotiate contractual details such as speaker fees and travel terms so that you end up with the most favorable deal. Leave the fine print to us so you can focus on other aspects of your event. Key Speakers mediates and absorbs some of the contractual risks that inherently come with booking a keynote speaker.
With our highly communicative booking and proposal model, you'll never be left in the dark with the status of your speaker. We pride ourselves on speedy response time and always keep you updated on all new developments relating to your event. Our experienced agents are personable (after our morning coffee!) and always eager to do whatever it takes to secure a fantastic speaker for your event.
To put it simply, Key Speakers is your one-stop resource for finding, booking and managing speakers for your event. We do the heavy lifting for you. Our dedicated and knowledgeable advisors ensure that your speaker's message and personal brand perfectly align to your event objectives.
Remember that the specific details and offerings may vary among different speakers, so it's always recommended to consult with your Key Speakers representative for accurate information and assistance.
Speaker Fee Range:
Travels From:
Massachusetts
Related Categories:
Request Steven Spear
Connect with us to learn more about booking this speaker for your event.