Speaker Fee Range:
$20,000–$35,000
*Ranges are a guideline only, with the low end representing the speaker's virtual fee and the high end representing their in-person fee. Fees are subject to change. Contact us for an exact quote.
Travels From:
New York
Related Categories:
Kindra Hall
Expert Storyteller, Columnist, Author and Sales Strategist
Kindra Hall told her first story in the spring of 1992.
Long before storytelling became a business buzzword, Kindra was fulfilling a 5th grade language arts assignment by reading a story to a room full of out-of-control 3rd graders. Instead of reading from the pages, Kindra set the storybook aside and told the story herself. Within the first few sentences, she held those unruly 3rd graders in the palm of her hand and knew, in that moment, she had stumbled upon something powerful.
Since that time, Hall has become the go-to expert for storytelling in business and beyond. She is the best-selling author of Stories that Stick: How Storytelling Can Captivate Customers, Influence Audiences, and Transform Your Business. Stories that Stick debuted at #2 on the Wall Street Journal Bestseller List, and companies like Forbes and Gartner say it "may be the most valuable business book…
Story Your Way To Success In Network Marketing


Best Audience: Direct Selling Annual Conferences, MLM, Network Marketing

This keynote will revolutionize the way your distributors* approach their businesses —switching from product facts to telling engaging stories. As you know, the best way for your people to increase reach and revenue is not with a deeper understanding of the products or compensation plan, but rather a greater commitment to telling the stories that bring the products and opportunity to life. The greatest leaders in the network marketing industry influence, motivate and inspire their prospects and teams by connecting on a deeper level… that level is reached through stories. Regardless if they are brand new or a seasoned veteran of the industry, better storytelling is the fastest most effective way to accelerate growth.



Learning Objectives:


•Learn the scientific reasons why storytelling makes price irrelevant & can fast track trust
•How to make the switch from "selling" to "telling"
•Understand the psychology behind storytelling to inspire, connect and move to action

Stories that Stick: The Irresistible Power of Strategic Storytelling

Best Audience: Marketing, Entrepreneurs, User Conferences, Associations

Through compelling research, profound case studies, and captivating stories of her own, Kindra will elevate individuals on all levels of your company. The outcome of this keynote is attendees feeling empowered, excited and capable of making a simple shift to telling more strategic stories to captivate customers, influence behavior and transform business.

Learning Objectives:
• Understand the psychology behind strategic storytelling—to fully take advantage of it
• Gain clarity on what a story actually is—a nuance lost in the sensationalism of the word
• Learn how to access the unlimited supply of stories within each brand and/or individual
• Discover the biggest storytelling mistake and how to avoid it
• Breakdown the 3 Step Storytelling Process
• Study the anatomy of a fail-proof story for maximum impact
• Determine the many opportunities for telling the stories for results

The Transformative Power of Self-Storytelling: Reprogramming Happiness, Success and Well-Being from the Inside Out

Companies are only as strong as their people, and never has individual happiness and well-being been under greater threat than now. And no one — no industry, no business division, no level of leadership — is immune. Organizations are desperate to find a way to affect individual mindset as a means for achieving collective excellence. Is it even possible? The answer is yes… through self-storytelling.

Researchers have long studied the profound impact inner-thoughts have on outer-experience and the results are in; more important than "you are what you eat," when it comes to your success, happiness and overall satisfaction with life… "you are the stories you tell yourself." Self-stories shape the way people feel and the actions they take. Therefore, individuals who take back control of their self-stories have the ability to improve their mindset, increase their happiness and even impact their professional results.

In this keynote, best-selling author Kindra Hall shares her original research, case studies and stories to offer a new perspective on the inner workings of your people's psychology. Hall has presented this unique perspective on the power of self-storytelling for thousands across the globe. Far from fluff or new-age jargon, Hall offers a simple, research-based, immediately actionable approach to making big change. Using Kindra's proven methodology, attendees leave empowered and equipped to silence the inner-critic that is holding them back and redesign their path to success and happiness from the inside out.

Learning Objectives
• Gain clarity into the science behind the inner-narrative — where it came from, why it's there
• Understand the Three Key Threats of self-storytelling — and how they derail success and happiness in a modern world
• Discover the empowering technique for bypassing ancient, limiting programing
• Breakdown the transformative 4 Step Self-Storytelling process to improve happiness and optimism
• Install mindful self-storytelling as the new subconscious default, unlocking and maximizing individual potential

Story-Selling


Best Audience: Sales Conferences, Kickoffs & Trainings

This fast-paced StorySelling keynote will have your sales force re-thinking how they pitch, propose or present to clients. Kindra, a former vice president of sales, breaks down the power of strategic storytelling to influence buyer's behavior and, ultimately, close more deals. This keynote easily aligns and adds depth to your existing methodology. Kindra walks through compelling, even shocking, research proving story's ability to render price irrelevant, fast-track trust and likability, double efforts and create a lasting, advantageous impression. Capturing attention in today's distracted marketplace requires a sophisticated strategy that appeals to both logic and emotion. Kindra teaches audiences the stories they must be able to tell, how to find them, and in which scenarios they will yield maximum results. She inspires audiences and gives them the confidence to switch to the story default in high-stakes sales situations to increase their effectiveness, enhance their relationship, and ultimately generate more revenue. The prevailing outcome of this keynote will be a sales organization more capable of connecting with clients and able to stand out in a competitive selling environment.



Learning Objectives:


•Learn how to hack the brain to disrupt the decision making process
•Craft any story to make the invisible benefits of your product vivid and real for your customer
•Ask the questions that will really reveal your customer's motives
•Add value to your product and service in a way that will make price irrelevant
•Shape attitudes on your team to help them find meaning in their work and reach new heights
•Build a confident and resilient culture

Storytelling Workshop - Half Day

Perfect for: Sales Teams, Marketing Team, Executive Team, Fundraising Organizations, Associations, Small Business Owners

This workshop is designed to first generate participant excitement about the simple shift to telling compelling stories to close sales, enhance a brand, raise funds or become a transformational leader. Through research, case studies, and her own expertly-told stories, Kindra proves that not only is strategic storytelling a skill worth developing, it's worth developing immediately. From there, Kindra helps participants identify the three most important stories to tell for their particular goals. With specific techniques, attendees work together to start identifying their own stories. Under Kindra's guidance, individuals will workshop stories of their own in front of the group. The outcome of this half-day event is everyone walks away with a story they can use to enhance their effectiveness in each of their roles.

Learning Objectives:
•Learn the psychology behind the irresistible draw of stories
•Gain clarity on what a story actually is—a nuance lost in the sensationalism of the word
•Discover the biggest storytelling mistake and how to avoid it
•Understand the three­step storytelling process
•Discover the three most important stories to tell first
•Identify possible stories to tell
•Work on individual stories in groups
•Work on individual stories in front of the room with Kindra's guidanc• e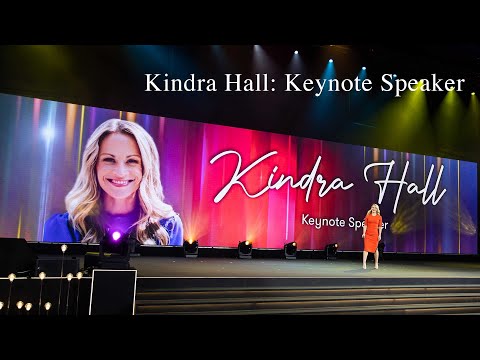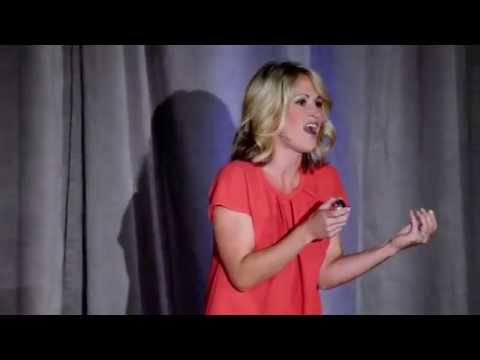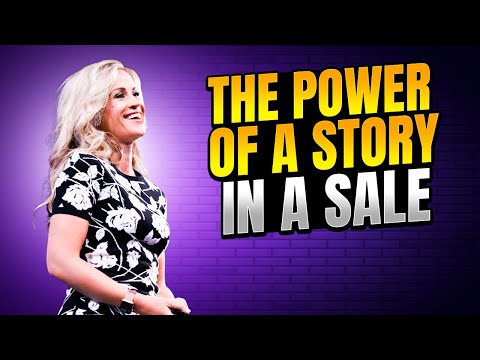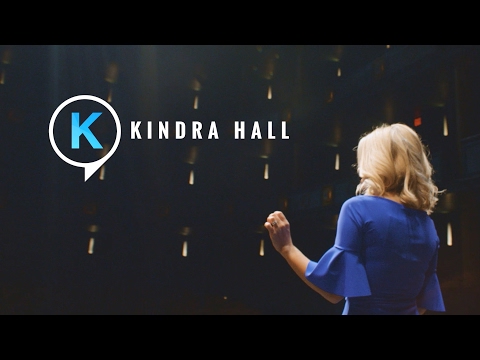 What is Kindra Hall's speaking fee?
The typical range for Kindra Hall's speaking fee is $20,000–$35,000. The low end of the fee range represents their standard virtual fee. The high end of the fee range represents their standard fee for a US-based in-person speaking engagement. Appearances which require an extended schedule of activities or international travel will possibly exceed this fee range. Speaker fees update frequently. To receive a personalized quote for Kindra Hall to speak at your event, please consult with a Key Speakers advisor for up to date information and assistance.
What factors influence the speaker's fee?
Other factors that influence a keynote speaker's fee include their reputation, expertise, demand, experience, duration of the presentation, travel requirements for the event location, and any additional services, activities or customization options they offer.
Are travel expenses included in the speaker's fee?
Travel expenses are typically not included in the listed speaker's fee and are quoted separately. If the speaker needs to travel internationally, fees will be higher. These expenses may include airfare, accommodation, ground transportation at home and in the event city, and meals. We can provide more detailed information about travel expenses and arrangements once you've selected a speaker.
How do I book Kindra Hall for my event?
The speaker booking process typically involves the following steps:
Browse our website or reach out to a Key Speakers advisor through our website to explore speaker ideas.
Select a keynote speaker based on their expertise, experience, and suitability for your event.
Contact Key Speakers to confirm the speaker's availability, fees, and any unique requirements. We can also help negotiate fees and terms.
Submit a firm offer to extend the invite to your speaker. These details will be used to create an agreement once the speaker accepts.
All parties coordinate and finalize the terms of the booking, including contract terms and conditions.
Confirm the booking by signing the contract and making the necessary payments.
What types of events do keynote speakers typically speak at?
Keynote speakers can speak at a wide range of events, virtual or in person, including conferences, corporate meetings, industry conventions, seminars, workshops, fundraising galas, educational programs, and other special occasions where an inspirational or informative address is desired.
How do I select the right keynote speaker for my event?
When selecting a keynote speaker, consider the following factors:
The speaker's expertise and knowledge relevant to your event's theme or industry.
Their speaking style, ability to engage the audience, and deliver impactful messages.
Past client testimonials, reviews, or references.
The speaker's availability and fee within your budget.
What are the payment terms and conditions?
A deposit is required upon signing the contract, with the remaining balance due 2–4 weeks before the event. If the event is taking place within 30 days, the full balance is due upon signing.
How far in advance should I book a keynote speaker?
It is generally advisable to book a keynote speaker as early as possible, especially if you have a specific speaker in mind or if your event is during a peak season holiday. Ideally, booking a speaker three to six months in advance can increase the chances of securing your desired speaker.
Can you help me with the logistics and technical requirements for the speaker's presentation?
Yes, we can assist you with the logistics and technical requirements for the speaker's presentation. We stay actively involved during pre-event planning to coordinate with you and ensure that the necessary audiovisual equipment, staging, lighting, and other technical aspects are in place for a successful presentation.
Are there any special requirements or accommodations that need to be considered for the speaker?
Keynote speakers may have specific requirements or accommodations that need to be considered, such as travel arrangements, accommodation preferences, dietary restrictions, or accessibility needs. Some speakers have a performance rider we include in the contract, others have minimal requirements.
Do keynote speakers offer customization options for their presentations?
Yes, many keynote speakers offer customization options for their presentations. They can tailor their content, examples, or case studies to align with your event's theme, industry, or specific audience. Discuss your customization needs with us so we can guide you accordingly.
Can the speaker participate in pre-event activities such as panel discussions or Q&A sessions?
Some keynote speakers are open to participating in pre-event activities such as panel discussions, Q&A sessions, or meet-and-greet sessions. Please share your specific requirements with us during the firm offer phase, so we can work on getting you everything you need.
How long is a typical keynote speech?
The duration of a standard keynote speech can vary depending on the speaker and the event's schedule. Typically, keynote speeches range from 30 minutes to 90 minutes, including any Q&A sessions or interactive elements. Some speakers can accommodate half or full day sessions and extended keynotes. Discuss the desired duration with your representative to determine the appropriate length for participation.
Can I provide feedback or reviews about the speaker's performance?
Yes, we encourage and appreciate feedback about the speaker's performance as well as our services. You can share your feedback via email after the event, or via our survey feedback form. Your feedback can help them improve our services and assist other clients in making informed decisions.
Are there any discounts or special offers available for booking multiple speakers or multiple events?
Often, yes. It's worth inquiring about such possibilities with your Key Speakers representative to explore any available cost-savings options.
Why book Kindra Hall though Key Speakers?
We provide a comprehensive service that takes the guesswork out of hiring a speaker—from speaker selection to logistics to post-event feedback. We know you have lots of responsibilities on top of finding and coordinating event speakers, so having a committed and proactive partner on your side that is an expert with the talent booking process is crucial. Every time you book a speaker with Key, your dedicated events manager will support you throughout the entire planning process. We work closely with you from speaker selection to post-event success and always ensure that your needs are addressed first.
We help you negotiate contractual details such as speaker fees and travel terms so that you end up with the most favorable deal. Leave the fine print to us so you can focus on other aspects of your event. Key Speakers mediates and absorbs some of the contractual risks that inherently come with booking a keynote speaker.
With our highly communicative booking and proposal model, you'll never be left in the dark with the status of your speaker. We pride ourselves on speedy response time and always keep you updated on all new developments relating to your event. Our experienced agents are personable (after our morning coffee!) and always eager to do whatever it takes to secure a fantastic speaker for your event.
To put it simply, Key Speakers is your one-stop resource for finding, booking and managing speakers for your event. We do the heavy lifting for you. Our dedicated and knowledgeable advisors ensure that your speaker's message and personal brand perfectly align to your event objectives.
Remember that the specific details and offerings may vary among different speakers, so it's always recommended to consult with your Key Speakers representative for accurate information and assistance.
Speaker Fee Range:
$20,000–$35,000
*Ranges are a guideline only, with the low end representing the speaker's virtual fee and the high end representing their in-person fee. Fees are subject to change. Contact us for an exact quote.
Travels From:
New York
Related Categories:
Request Kindra Hall
Connect with us to learn more about booking this speaker for your event.