Speaker Fee Range:
$15,000–$35,000
*Ranges are a guideline only, with the low end representing the speaker's virtual fee and the high end representing their in-person fee. Fees are subject to change. Contact us for an exact quote.
Travels From:
New York
Related Categories:
Shane Snow
Award-winning Tech and Media Entrepreneur, Investigative Journalist, and Author on the Science of Human Behavior
Award-winning journalist and innovator Shane Snow has helped expose gun traffickers and gender discrimination, eaten only ice cream for weeks in the name of science, and helped thousands of businesses and hundreds of thousands of individuals work better through his bestselling books Smartcuts, The Storytelling Edge, and Dream Teams.
A dynamic storyteller and internationally acclaimed keynote speaker, Snow has been declared a "Wunderkind" by The New York Times, a "Maverick" by Details, and his work praised as "Insanely addicting" by GQ. He's consistently rated the top speaker at global conferences and private events—with an uncanny ability to get people to drop their phones (unless it's to tweet about their minds being blown), leaving audiences with new ways to approach problems and teamwork. After hearing Snow speak, people never look at work the same way again.
Snow's writing has appeared in…
The Science of Storytelling


In his Storytelling Edge keynotes, award-winning journalist, serial entrepreneur, and human behavior researcher Shane Snow brings cutting-edge insights and innovative storytelling—about storytelling—that you've never heard anywhere else.

Have Shane customize the experience to your audience's needs by delving into any of the following:
• The neuroscience of memory encoding, and how certain kinds of stories make information more easy to recall
• The science of oxytocin, and how storytelling can trigger empathy to make people care deeply about the story… or its teller
• Habits for telling more persuasive and powerful stories as a leader, a salesperson, or a marketer
• The core elements of great stories and how to weave them into your presentations, your communications, and your conversations
• Why much of what we've been taught at school about how to build a story (and what most other speakers out there are still teaching) is outdated based on our present knowledge of psychology and neuroscience—and what the most fantastic storytellers in cinema (and business) do instead
• Habits that can help even those who don't consider themselves "writers" or "creative" become more compelling at telling their stories

Breakthrough Teamwork


In his Dream Teams keynotes, award-winning journalist, serial entrepreneur, and human behavior researcher Shane Snow brings cutting-edge insights and innovative storytelling you've never heard anywhere else.
• Have him customize the experience to your audience's needs by delving into any of the following:
• The psychology of successfully managing conflict and making difficult conversations productive
• The neuroscience of emotional intelligence and empathy—and how to practice them more effectively
• Habits for communicating clearly and in-arguably
• Harnessing cognitive diversity, and habits for inclusion that actually move the needle
• How intellectual humility works—and how to leverage it to make your teams smarter and more adaptable
• The hidden habits of the world's most innovative problem-solving teams (and how to foster them)

Host a Virtual Gameshow with Shane Snow




Turn webinars into custom, interactive events that entertain, educate, and intrigue.

Human Chemistry and the Science of Making Breakthroughs Together (Interactive Session)


In this session, Shane Snow teams up with biochemist Alex Ott (NASA, Tom Ford) for a hands-on, immersive sensory experience you'll never forget. In it, Snow and Ott dazzle the crowd in circus-showman-style, teaching the surprising science of breakthrough teamwork while tickling the audience's senses with creative elixirs, edible foam, and more—with both the message and concoctions customized to the audience and the occasion. This session has been known to leave audiences chanting, with reviewers frequently calling it the most unique and memorable session they've experienced at a conference or off-site. Boook tis session if you're aiming to:
•Get your audience off their feet and hands 0n with something truly unique
•Create an incredibly memorable, multi-sensory experience
•Nerd out and have fun while teaching about the science of great teamwork


Smartcuts: Accelerating Innovation, Managing Change, & Thinking Differently


Breakthrough innovation happens when we rethink conventional wisdom. But how do you train yourself—or your organization—to think differently? How do you foster an environment where it's safe to do so, where innovation can thrive without destroying your business? How do the world's most clever companies manage to not only endure change, but harness it to climb to new heights? How do rocket makers and children's hospitals stay alive in the face of market shifts and competitive challenges? What can established businesses learn from revolutionaries, crazy geniuses, and crackpot comedians to help manage changes big and small? In this clever and surprising keynote, Snow debunks myths of success, shares unforgettable research and stories, and fires audiences up to 11. You will never think the same. Book this keynote if you're aiming to:
•Inspire intrapreneurship, and spur your audience to think differently about their current challenges
•Get your group to work more innovatively—and to get the naysayers on board with new ideas
•Teach your audience a framework for breakthrough problem solving
•Kick off a conference or offsite by getting people in a more open-minded place

The Storytelling Edge, and How to Transform the Way You Work and Do Business Through Story


How do some companies build incredible brands, gain massive mindshare, and change their customers' minds seemingly overnight while others toil for years to do the same? In this fast-paced keynote, Snow shares the secrets to powerful storytelling, with compelling (and often hilarious) stories and behind-the-scenes insights from his award-winning content company and hit book The Storytelling Edge. With his signature blend of dramatic narrative and rigorous science, Snow shows not only how each member of the audience can use storytelling to supercharge their jobs, but how stories work at a neurological level, and how our organizations can harness their power to build relationships, make people care, and spur change. Book this keynote if you're aiming to:
•Teach your audience the brain-science of stories, and the key elements of world-class storytelling
•Help your organization master the art of storytelling for marketing, branding, or recruiting
•Help your group to leverage the power of stories for building relationships—and to use storytelling more effectively in their everyday work
•Kick off a conference or offsite with energizing and actionable food-for-thought

Dream Teams and the Science of Breakthrough Collaboration


This brilliant and entertaining keynote performance will change the way you think about people, progress, and collaboration. Shane takes audiences on a rollicking adventure, revealing the secrets of the world's most successful teams and coalitions in history. You'll learn about the surprising factor behind most failed mergers and marriages; how a certain method of fighting is more useful than brainstorming; how leveraging "cognitive diversity" helps groups outmatch competitors; the science of becoming open-minded—and the outsize effect it has on group success; and the counter-intuitive truths about becoming better team players ourselves. Book this keynote if you're aiming to:
•Create high functioning, hyper efficient, and highly effective teams
•Deal with people more effectively, saving time and solving problems in more innovative ways
•Debate smarter, influence better, and help your team get the most out of those around them
•Get "diversity" right—and learn to leverage differences instead of keeping diversity superficial
•Turn conflict into fuel for progress—neutralizing negativity, minimizing ego, and learning how to harness "cognitive friction"
•Develop intellectual humility, the #1 skill that will set apart innovators, leaders, and workers in tomorrow's workplace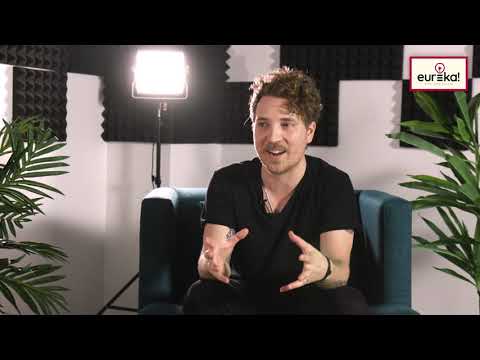 What is Shane Snow's speaking fee?
The typical range for Shane Snow's speaking fee is $15,000–$35,000. The low end of the fee range represents their standard virtual fee. The high end of the fee range represents their standard fee for a US-based in-person speaking engagement. Appearances which require an extended schedule of activities or international travel will possibly exceed this fee range. Speaker fees update frequently. To receive a personalized quote for Shane Snow to speak at your event, please consult with a Key Speakers advisor for up to date information and assistance.
What factors influence the speaker's fee?
Other factors that influence a keynote speaker's fee include their reputation, expertise, demand, experience, duration of the presentation, travel requirements for the event location, and any additional services, activities or customization options they offer.
Are travel expenses included in the speaker's fee?
Travel expenses are typically not included in the listed speaker's fee and are quoted separately. If the speaker needs to travel internationally, fees will be higher. These expenses may include airfare, accommodation, ground transportation at home and in the event city, and meals. We can provide more detailed information about travel expenses and arrangements once you've selected a speaker.
How do I book Shane Snow for my event?
The speaker booking process typically involves the following steps:
Browse our website or reach out to a Key Speakers advisor through our website to explore speaker ideas.
Select a keynote speaker based on their expertise, experience, and suitability for your event.
Contact Key Speakers to confirm the speaker's availability, fees, and any unique requirements. We can also help negotiate fees and terms.
Submit a firm offer to extend the invite to your speaker. These details will be used to create an agreement once the speaker accepts.
All parties coordinate and finalize the terms of the booking, including contract terms and conditions.
Confirm the booking by signing the contract and making the necessary payments.
What types of events do keynote speakers typically speak at?
Keynote speakers can speak at a wide range of events, virtual or in person, including conferences, corporate meetings, industry conventions, seminars, workshops, fundraising galas, educational programs, and other special occasions where an inspirational or informative address is desired.
How do I select the right keynote speaker for my event?
When selecting a keynote speaker, consider the following factors:
The speaker's expertise and knowledge relevant to your event's theme or industry.
Their speaking style, ability to engage the audience, and deliver impactful messages.
Past client testimonials, reviews, or references.
The speaker's availability and fee within your budget.
What are the payment terms and conditions?
A deposit is required upon signing the contract, with the remaining balance due 2–4 weeks before the event. If the event is taking place within 30 days, the full balance is due upon signing.
How far in advance should I book a keynote speaker?
It is generally advisable to book a keynote speaker as early as possible, especially if you have a specific speaker in mind or if your event is during a peak season holiday. Ideally, booking a speaker three to six months in advance can increase the chances of securing your desired speaker.
Can you help me with the logistics and technical requirements for the speaker's presentation?
Yes, we can assist you with the logistics and technical requirements for the speaker's presentation. We stay actively involved during pre-event planning to coordinate with you and ensure that the necessary audiovisual equipment, staging, lighting, and other technical aspects are in place for a successful presentation.
Are there any special requirements or accommodations that need to be considered for the speaker?
Keynote speakers may have specific requirements or accommodations that need to be considered, such as travel arrangements, accommodation preferences, dietary restrictions, or accessibility needs. Some speakers have a performance rider we include in the contract, others have minimal requirements.
Do keynote speakers offer customization options for their presentations?
Yes, many keynote speakers offer customization options for their presentations. They can tailor their content, examples, or case studies to align with your event's theme, industry, or specific audience. Discuss your customization needs with us so we can guide you accordingly.
Can the speaker participate in pre-event activities such as panel discussions or Q&A sessions?
Some keynote speakers are open to participating in pre-event activities such as panel discussions, Q&A sessions, or meet-and-greet sessions. Please share your specific requirements with us during the firm offer phase, so we can work on getting you everything you need.
How long is a typical keynote speech?
The duration of a standard keynote speech can vary depending on the speaker and the event's schedule. Typically, keynote speeches range from 30 minutes to 90 minutes, including any Q&A sessions or interactive elements. Some speakers can accommodate half or full day sessions and extended keynotes. Discuss the desired duration with your representative to determine the appropriate length for participation.
Can I provide feedback or reviews about the speaker's performance?
Yes, we encourage and appreciate feedback about the speaker's performance as well as our services. You can share your feedback via email after the event, or via our survey feedback form. Your feedback can help them improve our services and assist other clients in making informed decisions.
Are there any discounts or special offers available for booking multiple speakers or multiple events?
Often, yes. It's worth inquiring about such possibilities with your Key Speakers representative to explore any available cost-savings options.
Why book Shane Snow though Key Speakers?
We provide a comprehensive service that takes the guesswork out of hiring a speaker—from speaker selection to logistics to post-event feedback. We know you have lots of responsibilities on top of finding and coordinating event speakers, so having a committed and proactive partner on your side that is an expert with the talent booking process is crucial. Every time you book a speaker with Key, your dedicated events manager will support you throughout the entire planning process. We work closely with you from speaker selection to post-event success and always ensure that your needs are addressed first.
We help you negotiate contractual details such as speaker fees and travel terms so that you end up with the most favorable deal. Leave the fine print to us so you can focus on other aspects of your event. Key Speakers mediates and absorbs some of the contractual risks that inherently come with booking a keynote speaker.
With our highly communicative booking and proposal model, you'll never be left in the dark with the status of your speaker. We pride ourselves on speedy response time and always keep you updated on all new developments relating to your event. Our experienced agents are personable (after our morning coffee!) and always eager to do whatever it takes to secure a fantastic speaker for your event.
To put it simply, Key Speakers is your one-stop resource for finding, booking and managing speakers for your event. We do the heavy lifting for you. Our dedicated and knowledgeable advisors ensure that your speaker's message and personal brand perfectly align to your event objectives.
Remember that the specific details and offerings may vary among different speakers, so it's always recommended to consult with your Key Speakers representative for accurate information and assistance.
Speaker Fee Range:
$15,000–$35,000
*Ranges are a guideline only, with the low end representing the speaker's virtual fee and the high end representing their in-person fee. Fees are subject to change. Contact us for an exact quote.
Travels From:
New York
Related Categories:
Request Shane Snow
Connect with us to learn more about booking this speaker for your event.